According to the Substance Abuse and Mental Health Services Administration, the rate of illicit drug use in California for individuals 12 and above and 18-25 years old is 10.47 and 24.09, respectively. Additionally, aside from drugs, alcohol addiction is also dominant in this state.
The question is, can AToN California recovery center offer support to these individuals struggling with substance use disorder?
AToN Center: An Overview
The AToN Center, a drug and alcohol rehab in California, was founded in 2009. It is a private, for-profit organization owned and run by a husband (Jim Brady) and wife (Patricia Brady). It offers individualized, evidence-based care in opulent, homelike surroundings in the Encinitas hills. AToN Rehabilitation Center in California was founded as both a tribute to Jim's late brother, who died from alcohol-related issues, and as a safe haven to stop other families or individuals from going through the same thing. Currently, this rehab center comprises five opulent buildings spread across ten acres of stunning private land in San Diego, California.
The mission of this alcohol rehab in California is to build a treatment facility that no one would want to reject, and that is as transformative for the residents as it has been for the staff. Throughout its existence, AToN Rehabilitation Center in California has devoted itself to providing a private and individualized experience for people seeking treatment.
Find the best treatment options. Call our free and confidential helpline
Housing and Food at AToN Rehab
Five residences make up AToN Center, which is situated on a quiet residential street. Pathways crisscross the 10-acre campus, ensuring seclusion and tranquility. This California rehab center is tucked away between Rancho Santa Fe, a wealthy area, and the Pacific Ocean. Views of the local shore and neighboring mountains can be seen from the expansive gardens and decks. Additionally, AToN Rehab has a maximum capacity of 30 clients, with up to 6 in each home and private suites available. The facility also provides upscale rooms and organic food cooked by private chefs.
The bedrooms are semi-private, and there are two queen-sized beds in each room, a television, and a bathroom. There are also day rooms and small rooms in this facility where individual and group therapies are held. The living room is also spacious, and there is a television that clients can use during their breaks.
Treatment Options
The following levels of care are offered in this rehabilitation center in California:
For evidence-based therapies, take a look at the information below:
Usually, the treatment length in this California rehabilitation center lasts for a month. However, this may be shortened or lengthened, depending on the severity of the addiction of the client.
Therapies at AToN Rehab
The following levels of care are offered in this facility:
Individual Therapy
Group Therapy
Family Therapy
For holistic and evidence-based therapies, take a look at the information below:
Acceptance and Commitment Therapy (ACT)
Acupuncture
Animal Therapy
Hypnotherapy
Massage Therapy
Meditation & Mindfulness
Nutrition
Online Therapy
Recreation Therapy
Relaxation Therapy
Yoga
After a course of treatment and therapy, clients will be given a unique relapse prevention plan to ensure a successful recovery.
AToN Rehab Payment Options
Self-payment and insurance are accepted in AToN Center. Some of the accredited health insurance companies are Health Net, Managed Health Network, Anthem, Cigna, Aetna, United Healthcare, and Optum.
Licenses and Accreditations
AToN Center is licensed and accredited by the California Department of Health Care Services and The Joint Commission. This facility is also a member of the National Association of Addiction Treatment Providers and the Addiction Treatment Advocacy Coalition.
AToN Center Advantages and Amenities
The onsite gym, Peloton bikes, tennis court, sand volleyball court, saltwater pools, dry sauna, cabana, fountains, fire pits, multi-jet outdoor shower, and multi-hole putting green are just a few additional attractions of the facility. Additionally, in AToN Center, electronics are also permitted. There is no time limit for using laptops, tablets, or cell phones while guests stay. The clients are encouraged to stay in touch with friends and family while they are away.
Staff at the Facility
The team in the AToN rehab center in California is composed of the clinical team, intake team, admin, medical staff, culinary staff, and holistic providers.
Rachel Conway
Dr. Conway is one of the psychologists in AToN Rehab. She has a doctorate in psychology from the California School of Professional Psychology at Alliant International University in Fresno, California, and 15 years of experience working in various settings. In addition, she received her bachelor's degree in psychology from Indiana University in Bloomington, Indiana, her master's degree in mental health counseling from Yeshiva University in New York City, and her bachelor's degree in psychology from Yeshiva University in New York.
Kristin Colton, CADC-II
Kristin Colton is one of the clinicians in AToN Rehab. She is adept in treating co-occurring disorders and cross-addictions with cognitive behavioral therapy and mindfulness. In addition to teaching yoga, breath work, and meditation as a type of body/mind/spirit recovery, she believes in a holistic approach to addiction therapy. Kristin holds certifications in teaching yoga, stand-up paddleboard yoga, and pranayama breathwork. Kristin has experience working as a pastoral counselor who treats addiction from a Christian/Spiritual viewpoint. She is also an ordained minister. Kristin is passionate about leading an active lifestyle that includes snowboarding, surfing, and stand-up paddling. She also believes in living a life that is guided by her values.
Nicole Muller
Dr. Muller is one of the psychologists in AToN Rehab. She received a Bachelor of Arts in Psychology from the University of California, Santa Cruz, and in 2018, she graduated with a doctorate from the California School of Professional Psychology at Alliant International University in San Diego. She has experience in a range of settings, including private practice, an integrative health center, a psychiatric hospital, and a dual diagnosis clinic at a methadone treatment facility. PTSD, drug problems, and anxiety are some of her specialties. In addition to treating personality disorders, Dr. Muller has expertise in treating insomnia, depression, bipolar disorder, panic disorder, chronic pain, and life concerns like grief, failure to grow personally, and marital challenges.
Find Drug Rehabilitation Centers Near You Anywhere In the US
Addiction Resource team has compiled an extensive list of the top drug rehabilitation facilities around the country. Click on the state you are interested in, and you'll get a list of the best centers in the area, along with their levels of care, working hours, and contact information. Haven't found the rehab you need? Call the toll-free helpline below for professional assistance.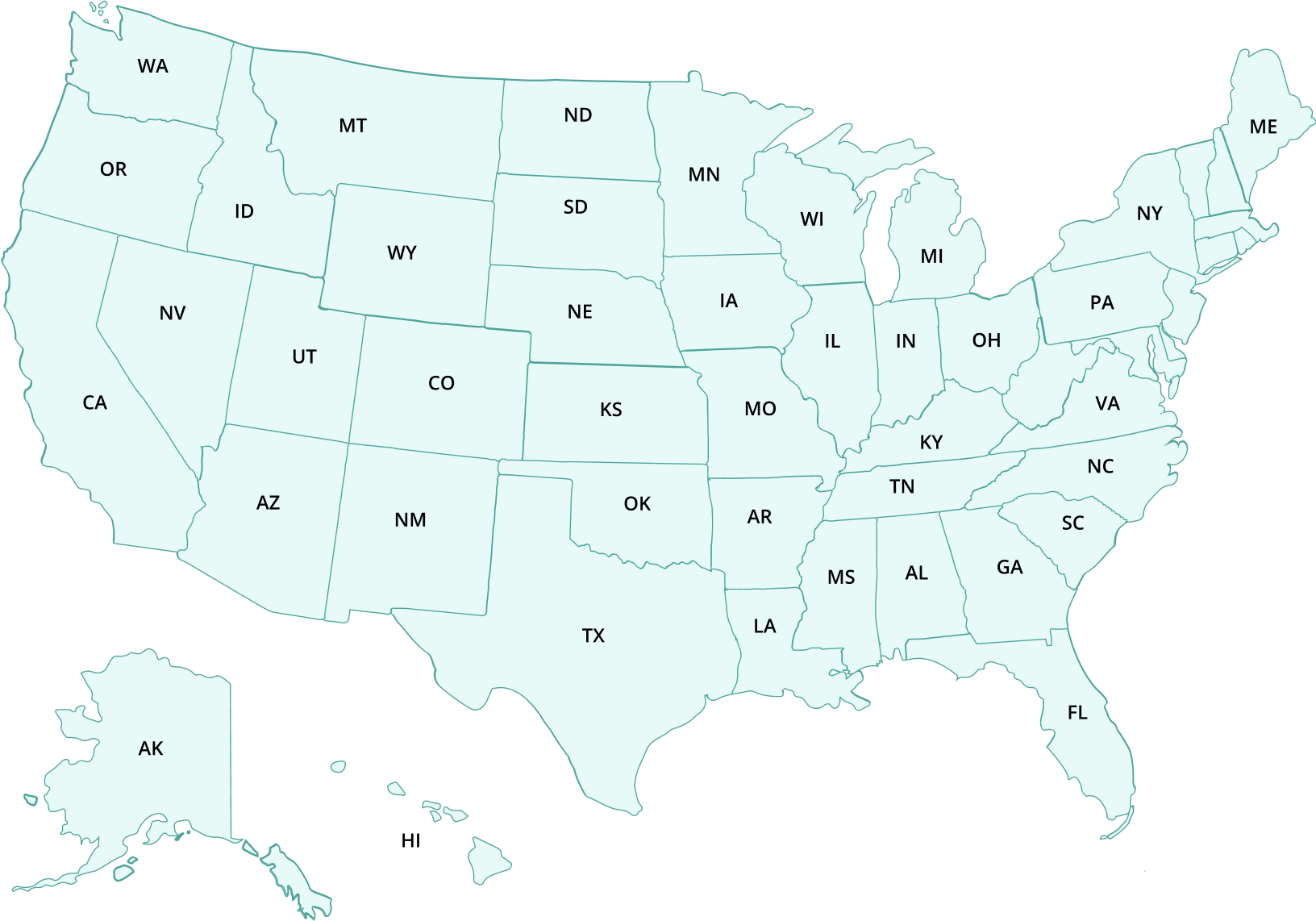 ---
Page Sources
California (CA) | CBHSQ Data. (2011.). Retrieved https://www.samhsa.gov/data/report/california-ca-0