Based on Florida Drug Control Update, the rate of illicit drug use in Florida is around 8.32%. This is comparable to the national rate, which is 8.82%. Additionally, in 2011, it was also reported that 41% of these individuals are treated for non-heroin opiates. Apart from drug addiction, tobacco and alcohol addiction is also a concern. The question is, can Harmony Hills Florida Recovery Center offer affordable support to the community of Florida?
Harmony Hills Behavioral Health: An Overview
Founded in 2012, this facility has been offering high-quality treatments to individuals battling drug addiction as well as mental health disorders. This facility is only an hour's drive north of Orlando near Altoona, Florida, where clients can unwind and rejuvenate in the tranquil, rural location far from the strains of daily life. The clients experience physical and mental healing through evidence-based treatment.
Healthcare workers in this rehab center believe that relationships are harmed by mental illnesses, as well as the people who are battling them. Therefore, family therapy, which promotes the restoration of trust and the healing of family bonds, is one of the facility's main areas of emphasis. Through its therapy plans and methods, the staff takes a holistic rehabilitation approach to each individual. The goal of Harmony Hills, Altoona, FL, is to assist families in overcoming the effects of mental problems. In the center, the staff uses a range of tailored medicines to deliver high-quality, efficient, and total health care in a compassionate, therapeutic atmosphere.
Find the best treatment options. Call our free and confidential helpline
Housing and Food at Harmony Hills, Altoona, FL
The campus is built on 67 acres of land. Natural green places that are bathed in the Florida sunshine, for which many people travel to the state, surround the facility. It is close to the Ocala National Forest, which offers activities and sights throughout the year. Visitors can enjoy the natural path bridge, pine scrub woodland, several springs, and recreation places there. Patients enrolled can also have access to a variety of leisure activities. In this stressful period, the amenities support enjoyment and the healing process.
Outside the campus is a very spacious yard where clients get to do their outdoor group activities. Inside the campus, there are day rooms, small rooms, and art rooms as well. The living room is very comfortable, and there is also a balcony on the first floor of the campus. The rooms are semi-private, and in each room, there are two beds and one bathroom. The rooms are simply designed, and the bed comes with comfy foams. The kitchen area is like a cafeteria. There are a number of small round tables that clients can use, and when it comes to the food, the meals are prepared by a nutritionist and served by the staff.
Treatment Options
The levels of care offered in this Florida Detox Center are the following:
For specific treatments, take a look at the information below:
Drug Addiction

LSD, Psychedelics
Prescription Drugs
Synthetic Drugs

Dual-Diagnosis

Anger
Anxiety
Bipolar Disorder
Depression
OCD
PTSD
Schizophrenia
Suicidality
The length of treatment in this rehab center depends on the type of substance used, how long the patient is using this substance, and what other mental problems are experienced.
Therapies at Harmony Hills, Altoona, FL
When it comes to therapies, the following types of modalities are offered in this facility:
Individual Therapy
Group Therapy
Family Therapy
For the holistic and evidence-based therapies, some of the available services are the following:
After a course of treatment and therapy, patients will be given a unique relapse prevention plan. This plan will be formulated by their respective therapist to ensure a successful recovery.
Harmony Hills Behavioral Health Payment Options
This Florida rehab center accepts self-payment and insurance. Some of the health insurance companies approved include Aetna, Beacon Health Options, Cigna, Florida Health Care Plan, and Humana.
Licenses and Accreditations
Harmony Hills Behavioral Health is accredited by The Joint Commission.
Harmony Hills Behavioral Health Advantages and Amenities
Harmony Hills, Altoona, FL, has a sprawling resort with pleasant lodging and a variety of amenities like an Olympic-sized swimming pool, a basketball court, a volleyball court, a full-size gym, and walking trails. Clients can use these amenities as a part of their therapies or after their sessions. 
Another advantage of this facility is its Heroes Program for the courageous men and women who serve in the American armed forces and risk their lives every day to defend the nation. Veterans who dedicate their lives to defending freedom may also endanger their mental health. In fact, because of the tremendous strain that their jobs place on their minds, bodies, and emotions, veterans and those in the military are at a noticeably increased risk of acquiring mental health disorders. For people who have served or are serving in the military, the Heroes Program in this veterans rehab offers structured counseling to assist them in dealing with their mental health challenges in a residential setting.
Staff at Harmony Hills Rehab
The skilled and compassionate staff at Harmony Hills, Altoona, FL, specializes in the treatment of mental illnesses, such as depression and borderline personality disorder. The team is composed of medical doctors, therapists, and other healthcare professionals.
Eric Kaplan, MD
Dr. Eric Kaplan is the Medical Director of the rehab center. He graduated in 1986 from the School of Medicine at the University of Miami and finished his psychiatry residency in 1990 at the University of South Florida of Medicine. Dr. Kaplan served as the Department of Psychiatry's Chief Resident at USF. The American Board of Psychiatry and Neurology, the American Board of Forensic Medicine, and the American Board of Disability Analysts all recognize Dr. Kaplan as a Diplomat.
Cassie Newlun
Cassie Newlun is the Director of Nursing in the rehab center. In order to follow Harmony Hills Behavioral Health rules and procedures and respect the team's vision, mission, and core values and guarantee that Harmony Hill's patients receive the best treatment possible, Cassie leads a varied team of skilled, attentive, and experienced LPNs, RNs, and NPs. In addition to being kind and helpful, Cassie and her team of nurses must be able to make snap judgments in an emergency situation and provide the guests with the best possible medical care. 
As a registered nurse with ten years of experience, Cassie has spent more than six years acquiring knowledge and experience through cross-training to work in medical, surgical, cardiovascular, skilled, wound care, outpatient, ICU and ED, and psychiatric nursing. Cassie has worked in the field of substance abuse and mental health for the past four years, and she has made it the main and permanent emphasis of her career.
Summer Sievert, ARNP
Summer Sievert is one of the nurse practitioners in the facility. An expert in both mental health and addictions, Summer Sievert is a Psychiatric Mental Health Nurse Practitioner. Over the course of more than 10 years, she has worked in the fields of forensics and mental health, supporting and educating individuals dealing with sexual assault and mental health issues, as well as testifying on their behalf as an expert witness. She is currently pursuing certification in Integrative Mental Health Medicine while most recently serving as the Vice President of the International Association of Forensic Nursing. In addition, Summer has a board certification in psychiatric mental health nursing.
Find Drug Rehabilitation Centers Near You Anywhere In the US
Addiction Resource team has compiled an extensive list of the top drug rehabilitation facilities around the country. Click on the state you are interested in, and you'll get a list of the best centers in the area, along with their levels of care, working hours, and contact information. Haven't found the rehab you need? Call the toll-free helpline below for professional assistance.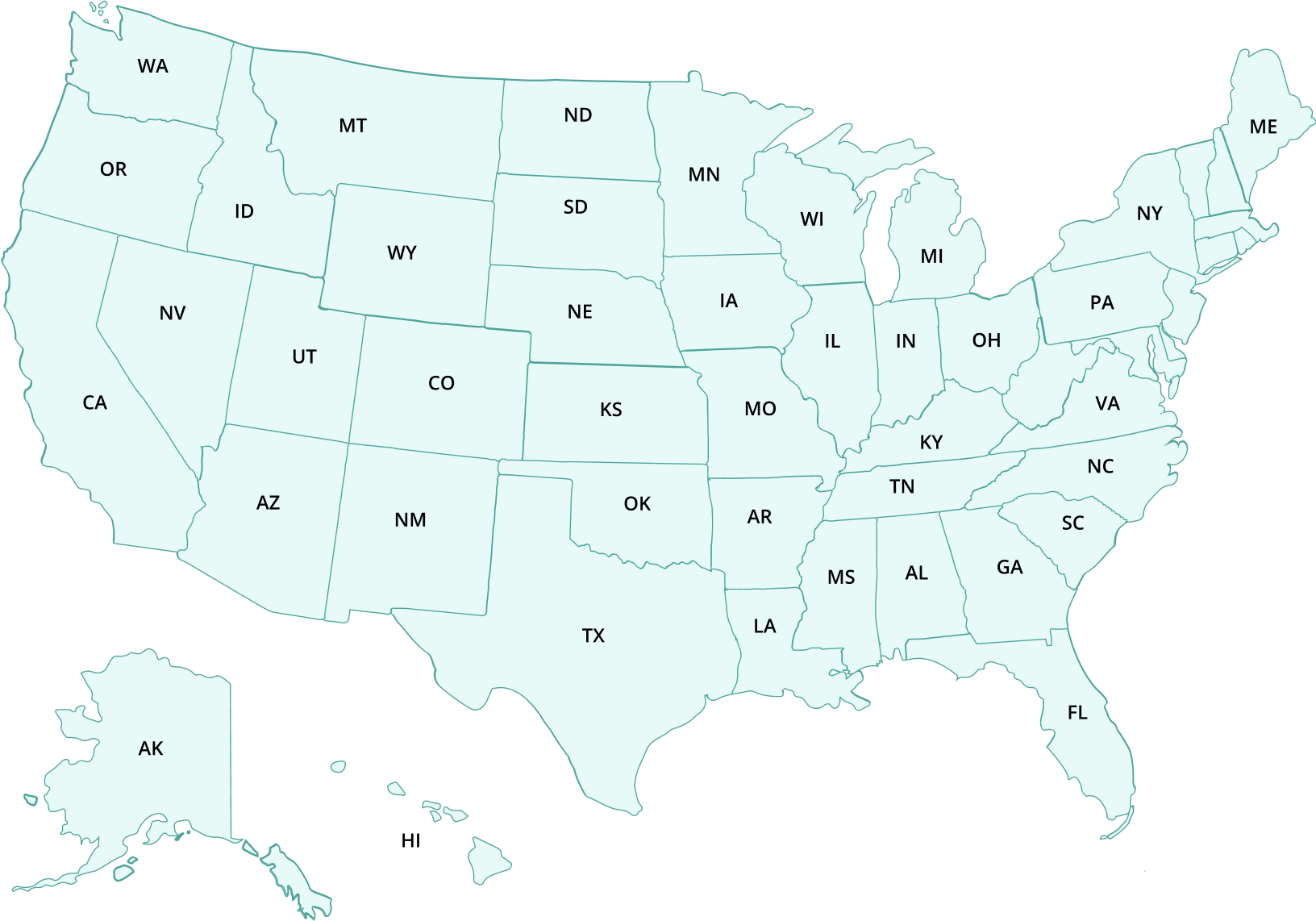 ---
Page Sources
The White House. (2017d, January 19). whitehouse.gov. Retrieved September 23, 2022, from https://obamawhitehouse.archives.gov/