According to the Centers for Disease Control and Prevention (CDC), in 2019, the rate of illicit drug use in the United States was around 13%. Additionally, those most at risk of this addiction and drug abuse are those children 12 years old and above. The most common drugs and substances being abused are cocaine, inhalants, opioids, ecstasy, and meth.
The question is, can Vogue Detox, a rehab center in Las Vegas, offer support to this group of individuals and their families?
Vogue Recovery Center: An Overview
The rehabilitation facility Vogue Recovery Center, founded in 2017, helps men and women battling addictions and co-occurring mental health issues. This private, non-profit organization offers a research-based approach that incorporates treatments including motivational interviewing (MI), gestalt therapy, dialectical behavior therapy (DBT), cognitive behavioral therapy (CBT), interpersonal therapy, and psychotherapy. In addition, clients with behavioral problems like bipolar disorder, depression, anxiety, anger management, and post-traumatic stress disorder are treated at Vogue Detox Center.
Vogue Recovery Center has their facilities in 3 states: Arizona, Nevada, and California. All of them provide a rich amount of services and luxury accommodations.
Within hours of admission, clients starting treatment meet with the facility's medical doctor, and they continue to be followed up with and evaluated during weekly appointments for the duration of their stay. There are licensed vocational nurses and registered nurses on staff that collaborate closely with the medical team to offer the most secure physician-assisted withdrawal symptom treatment practices. To address clients' mental health requirements, they will also schedule as many meetings with a psychiatrist as necessary.
Find the best treatment options. Call our free and confidential helpline
Housing and Food at Vogue Rehab Las Vegas
The Vogue Rehab Las Vegas is situated in a condominium building and has an arrangement resembling an apartment building. The building has hardwood floors, and the furniture is plush and welcoming. Generally, Vogue Detox Center is very luxurious, and being enrolled here makes clients feel like they are in an expensive residence. Moreover, bathrooms are shared, and the bedrooms are semi-private with two closets each. Clients can take advantage of a quad area with outside chairs and shade.
When it comes to food, a culinary team works in a commercial kitchen to prepare and serve meals to the clients. Meals are served three times a day with snacks in between.
Vogue Recovery Treatment Options
The following levels of care are offered at Vogue Detox Center:
Partial Hospitalization Program
For medication-assisted treatment, take a look at the information below:
Generally, the length of treatment in Vogue Recovery Center Arizona and other campuses lasts for 30 days. However, this may be shortened or lengthened depending on the patient's health status.
Therapies at Vogue Detox Center
The following types of modalities are offered in Vogue Detox Center:
Individual Therapy
Group Therapy
Family Therapy
For evidence-based, experiential, and holistic therapies, take a look at the information below:
Art Therapy
Craniosacral Therapy
Hypnotherapy
Massage Therapy
Mindfulness-Based Cognitive Therapy (MBCT)
Recreation Therapy
Yoga
After a course of treatment and therapy, clients will be given a unique relapse prevention plan to ensure a successful recovery.
Vogue Rehab Las Vegas Payment Options
Vogue Detox Center accepts self-payment and insurance. Some of the accredited health insurance companies are Aetna, Magellan Health, Humana, Blue Cross Blue Shield, and TriWest Healthcare Alliance.
Vogue Recovery Licenses and Accreditations
The Joint Commission accredits Vogue Recovery Center.
Vogue Rehab Las Vegas Advantages
Vogue Recovery Center focuses more on its advantages. One of these is its VALOR program for veterans. The facility believes that serving in the military is dangerous and complicated. For veterans, life after the military can provide significant difficulties. When one leaves the military, their culture shifts from one of the close-knit communities to one of individual success and personal advancement in the civilian world. Returning to regular life can be challenging for many veterans.
Some veterans seek self-medication through alcohol and drugs due to these difficulties. Chemical dependency and addiction may result from this. Veterans have special needs when it comes to drug and alcohol rehab, which Vogue Rehab Las Vegas is aware of. The veteran recovery facilities in Nevada and Arizona offer behavioral health care for these veterans to return to a healthy lifestyle.
Staff at Vogue Recovery
This facility is composed of medical doctors, psychologists, therapists, nurses, and other healthcare professionals.
Michael Milch
Michael was the EVP of Operations at Footprints to Recovery, a national substance misuse treatment service provider, before joining the Vogue team. While overseeing operations of drug misuse treatment in in-patient and outpatient clinics spanning six states, Michael played a crucial role in achieving significant development over a period of six years and throughout every time zone. Michael has degrees in both law and rabbinic studies from the Ner Israel Rabbinical College in Baltimore, Maryland, and the Duquesne University School of Law in Pittsburgh, Pennsylvania.
David McGarry
David has more than ten years of experience in the field of behavioral health. He has worked closely with patients in various capacities involving outreach and therapy. David graduated from Penn State University with a bachelor's in psychology. He has received certification in several patient interaction disciplines, such as crisis intervention and motivational interviewing. David has experience working with a variety of patient demographics, including adolescents, adults, homeless individuals, and veterans. David switched to outreach-focused roles in 2015 because he saw the chance to contribute more to recovery by putting more people in contact with successful substance use treatment.
James Miller
James Miller is the Director of Admissions. He manages daily admissions operations for treatment facilities around the country. James has managed admissions for many facilities that provide addiction and mental health treatment since entering the behavioral health industry in 2012. He obtained an associate's degree in science with an emphasis in addiction studies from Palm Beach State College. He is also enrolled at Florida Atlantic University, where he is pursuing a bachelor's degree in business administration. James' long-term rehabilitation fuels his enthusiasm for his job. He enjoys his work best when he can assist someone in taking the first step toward recovery. In addition, James likes to work on automobiles in his own time and spend time with his wife and children.
Find Drug Rehabilitation Centers Near You Anywhere In the US
Addiction Resource team has compiled an extensive list of the top drug rehabilitation facilities around the country. Click on the state you are interested in, and you'll get a list of the best centers in the area, along with their levels of care, working hours, and contact information. Haven't found the rehab you need? Call the toll-free helpline below for professional assistance.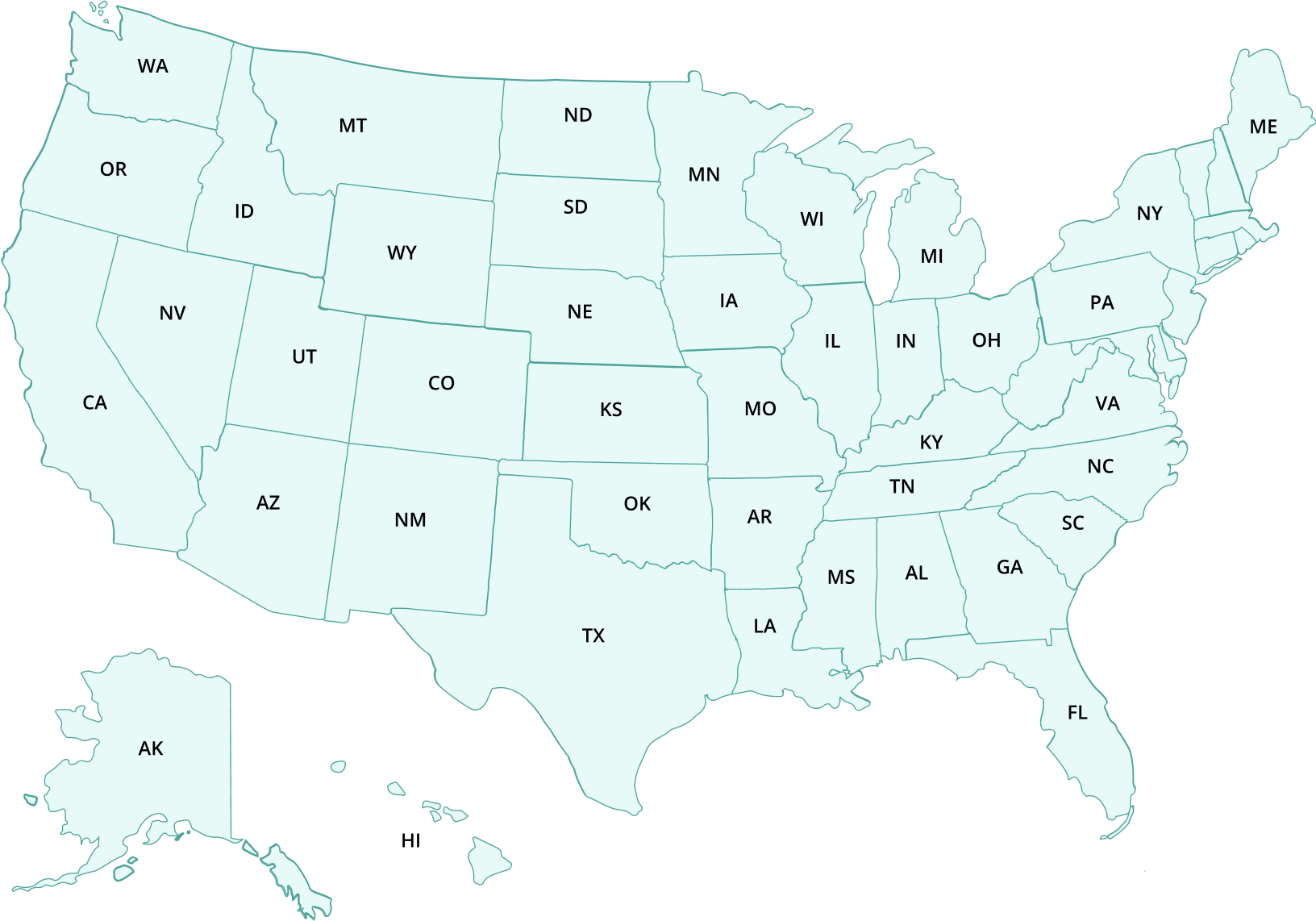 ---
Page Sources
CDC. (2019.). Illegal Drug Use. Retrieved from https://www.cdc.gov/nchs/fastats/drug-use-illicit.htm