According to the Substance Abuse and Mental Health Services Administration, an average of 3,213 individuals in North Carolina use illicit drugs, most of whom are above 12 years old. Aside from these illicit drugs, marijuana, cocaine, alcohol, and tobacco abuse are also prevalent. Moreover, those who abuse these substances are reported to be experiencing depressive episodes, especially when they experience withdrawal syndrome.
The question is, can North Carolina Rehab Center offer support to these struggling ones?
Find the best treatment options. Call our free and confidential helpline
Carolina Center for Recovery: An Overview
The Carolina Center for Recovery was founded in 2018. It is proud to be a family-owned business that is dedicated to the rehabilitation of entire families. Staff at Carolina Rehab Charlotte, North Carolina, believe recovery is not just for people who have used drugs and alcohol excessively. Instead, it also suits people who have gone through the pain of falling in love with someone with a substance use issue.
Moreover, the facility provides specialized, long-term care in a quaint environment in Charlotte, North Carolina. The team includes medical professionals with decades of experience in the field of addiction treatment, including doctors, clinicians, therapists, mentors, and recovery coaches. This NC rehab center treats addiction holistically, using a range of treatment modalities aimed at locating and resolving the underlying causes underlying the addiction. Each client in the program will get individualized care from a therapist and psychiatrist and be exposed to a wide range of conventional and alternative therapies.
This facility's mission is to provide education, counseling, and compassion provided by its skilled and experienced experts. The rehab center and its affiliates aim to provide people and the people who care about them with high-quality care to recover from substance misuse.
Treatment Options
The following levels of care are offered at North Carolina Rehab Center:
Day Treatment
Partial Hospitalization Program
For medication-assisted treatment, take a look at the information below:
Alcohol Addiction and Dependence
Drug Addiction
Co-Occurring Disorders

Anxiety
Borderline Personality Disorder
Depression
OCD
PTSD
Although North Carolina Drug Rehab does not offer residential treatment, clients enrolled in this center are treated long-term to ensure long-term recovery.
Therapies at Carolina Rehab, Charlotte, NC
The types of modalities offered in this facility are the following:
Individual Therapy
Group Therapy
Family Therapy
For holistic and evidence-based therapies, take a look at the information below:
Exposure Therapy
Solution-Focused Therapy
After a course of treatment and therapy, clients will receive aftercare services and are encouraged to join support groups to ensure a successful recovery.
Carolina Rehab, Charlotte, NC, Payment Options
This facility accepts self-payment, loans, and insurance. Contacting the facility is highly recommended for those who want to verify their insurance.
Licenses and Accreditations
Carolina Rehab Charlotte, North Carolina, is accredited by the Commission on Accreditation of Rehabilitation Facilities.
Carolina Center Advantages
Although this center mostly focuses on outpatient treatments, its amenities are exceptional. It has a fully-equipped gym for clients who want to stay fit while in recovery, spacious living rooms, a conference hall, an outdoor basketball area, a tennis court, a billiard area, and an arcade room.
Staff at the Facility
The team comprises clinicians, psychiatrists, therapists, and other healthcare professionals.
Charlie Taylor Jr.
Charlie Taylor Jr. has been in the center since 2019. He is currently the Clinical Director at Carolina Rehab Charlotte, NC. He is responsible for formulating and providing oversight to new program development and supervises existing programs within the facility. In 2012, he graduated with a BA degree in Experimental Psychology from the University of South Carolina. In 2015, he finished his Master of Arts degree in Rehabilitation Counseling also from the same university.
Russell Guccio
Russell Guccio is the Director of Operations at the facility. When he was 20, he struggled with opiate addiction but successfully overcame it within 30 days. During his treatment, he learned a lot and decided to help other struggling people.
Joellen Bryson
Joellen Bryson is one of the clinicians at the facility. She received her associate's in human services from Gaston College. She is now working toward a bachelor's degree in human services at Gardner Webb University. She intends to continue her studies at Gardner-Webb by enrolling in their Masters of Arts in Clinical Mental Health Counseling program after earning her bachelor's degree in May 2023.
Find Drug Rehabilitation Centers Near You Anywhere In the US
Addiction Resource team has compiled an extensive list of the top drug rehabilitation facilities around the country. Click on the state you are interested in, and you'll get a list of the best centers in the area, along with their levels of care, working hours, and contact information. Haven't found the rehab you need? Call the toll-free helpline below for professional assistance.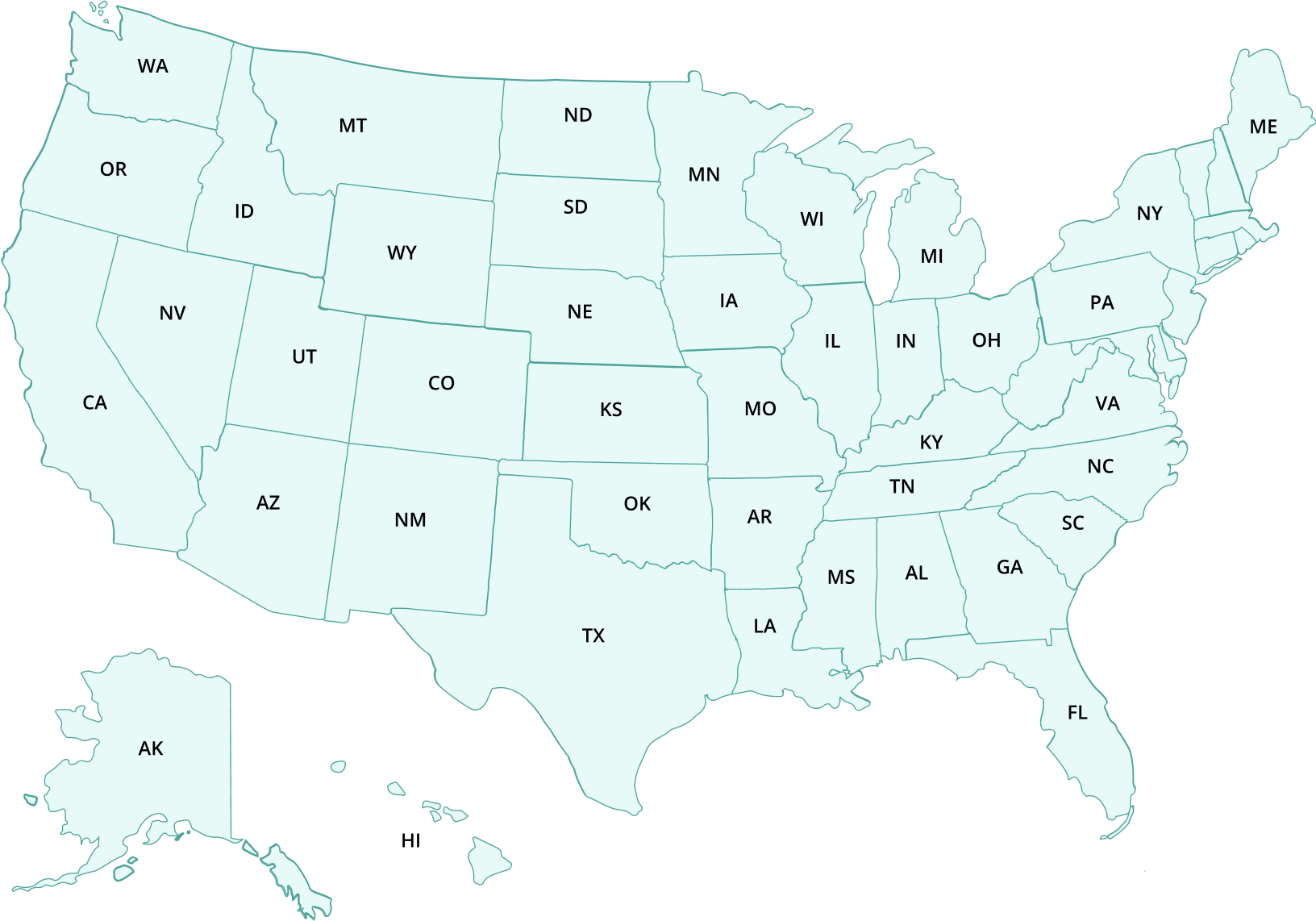 ---
Page Sources