According to the California Overdose Surveillance Dashboard, in 2021, there were 6,843 reported deaths due to opioid overdose and 5,772 deaths due to fentanyl overdose. Additionally, based on California Drug Control Update, the rate of illicit drug use in California is around 10.47%. This is higher than the national average, only around 8.82%.
The question is, can Casa Capri, the drug rehab for women, offer support to the community?
Casa Capri Detox, Newport Beach: An Overview
Casa Capri Recovery, a rehab center in California for women, was founded in 2006. It is a private, non-profit organization run by Melissa Holmes Goodmon. Because its services and program options are tailored exclusively to the requirements of women, Casa Capri Recovery differs from the majority of addiction treatment centers. The facility's program curriculum is professionally created to assist women in replacing old, unhealthy, negative attitudes, routines, and behaviors with new, healthy, positive ones, resulting in a complete change that can serve as the foundation for a beautiful sober life.
In this drug rehab for women, the all-female team provides a secure and empowering environment that promotes rehabilitation. By replacing harmful and negative thoughts with constructive ones, Casa Capri Detox, Newport Beach, empowers women who are suffering from anxiety and despair. Some of the methods employed at Casa Capri Detox, Newport Beach, include somatic therapy, DBT, EMDR, nutrition, and experiential therapy.
This rehab center for women is steadfast in its conviction that every woman has the capacity to break free from the shackles of addiction, and the innermost aspects of oneself can be discovered and healed. Casa Capri Recovery professionals give women the skills and self-assurance they need to lead fulfilling, sober lives. Most significantly, the facility fosters a sisterhood that will assist them on this brand-new, fantastic journey toward health and happiness.
Find the best treatment options. Call our free and confidential helpline
Housing and Food at Casa Capri Rehab in Newport Beach
Casa Capri Rehab in Newport Beach is a 45-bed facility that is situated in a quiet neighborhood. Inside the campus are four spacious living rooms, day rooms, and an art room. The bedrooms are private and semi-private. For the latter, there are two beds and one bathroom in each room. The kitchen is huge, and clients can hang out with one another during mealtime. Generally, this rehab center is very simple but comfortable.
Meals are prepared by a dietitian and culinary specialist and served by the staff three times a day with snacks in between. Clients can make their own beverages, such as coffee and chocolate drinks.
Treatment Options
This rehab center for women of ages 18 years old and above is a pure residential treatment center. Some of the medication-assisted treatments offered are the following:
The usual length of stay in this rehab center for women is 30-90 days. However, this may change depending on the health condition of the patient.
Therapies at Casa Capri Detox, Newport Beach
For the types of modalities offered, take a look at the information below:
Individual Therapy
Group Therapy
Family Therapy
For evidence-based and experiential therapies, take a look at the information below:
Animal Therapy
Art Therapy
Equine Therapy
Life Skills
Meditation & Mindfulness
Mindfulness-Based Cognitive Therapy (MBCT)
Nutrition
Spiritual Care
Each client in this rehab for women receives a unique, personalized treatment and therapy plan from a psychiatrist. After the treatment and therapy, an aftercare program will also be provided.
Casa Capri Detox, Newport Beach, Payment Options
This rehab in Newport Beach accepts self-payment, healthcare insurance, and a loan option from Prosper Healthcare Lending. Some of the health insurance companies accredited are:
Beacon Health Options,
Claremont EAP, ComPsych
Empire BlueCross BlueShield
First Health
Health Net
MHN | Health Net
MHNet Behavioral Health
Magellan
MultiPlan
Optum
TRICARE
TriWest
Licenses and Accreditations
Casa Capri Recovery Rehab in Newport Beach is accredited by The Joint Commission and is a member of the National Association of Addiction Treatment Providers. Additionally, this rehab center is associated with the American Society of Addiction Medicine, the California Department of Healthcare Services, and the California Consortium of Addiction Programs and Professionals.
Casa Capri Recovery Advantages and Amenities
Some of the amenities clients can enjoy in this rehab for women are the pool and computer room. The former is available during therapy sessions and can also be used during time off. Moreover, the computer room can be used for research purposes and limited communication time for the clients' family members. Another advantage of this rehab in Newport Beach is its "8 Ways to Wellbeing Curriculum". In this program, all religions, creeds, and codes of conduct are always welcome. Thus, the facility is open to making places of worship available upon request.
Staff at the Facility
Clients will be in committed and loving hands with the team composed of a group of women who have joined forces to assist other women in overcoming their addictions and finding healing in a program exclusively for women.
Kristen Torp
Kristen Torp is the Clinical Director at the facility. She wants each woman who walks through the doors of Casa Capri Detox, Newport Beach, to be able to enjoy a life free from conflict, stress from the outside world, and internal suffering. Kristen Torp has dedicated her professional life to helping others overcome their emotional needs, relationship issues, and personal traumas as a licensed marriage and family therapist. Her enthusiasm and motivation to assist others come from her own journey, in which she has succeeded, persisted, and is still developing. In the facility, she makes sure that the best, most cutting-edge, evidence-based clinical services are provided, and she never stops looking for new ways to keep things special in our all-environment.
Viviana McGovern
Viviana McGovern is a therapist in the facility. She obtained her Master's in Marriage and Family Therapy from Hope International University in Fullerton, California, and is both an Associate Marriage and Family Therapist and an Associate Professional Clinical Counselor. She has provided psychotherapy treatments to individuals, couples, families, and groups in a variety of settings and with a variety of demographics.
Taryn Mangan
Taryn Mangan is a counselor in the facility. She has years of expertise working exclusively with women as a trained drug and alcohol counselor by the CADC. She thinks that by empowering women and assisting others in overcoming addiction, she may fulfill her potential. She aids in educating children about their special abilities and significance in the world. Taryn focuses on informing her clients about love addiction and how unhealthy relationships can affect someone's ability to quit using drugs.
Find Drug Rehabilitation Centers Near You Anywhere In the US
Addiction Resource team has compiled an extensive list of the top drug rehabilitation facilities around the country. Click on the state you are interested in, and you'll get a list of the best centers in the area, along with their levels of care, working hours, and contact information. Haven't found the rehab you need? Call the toll-free helpline below for professional assistance.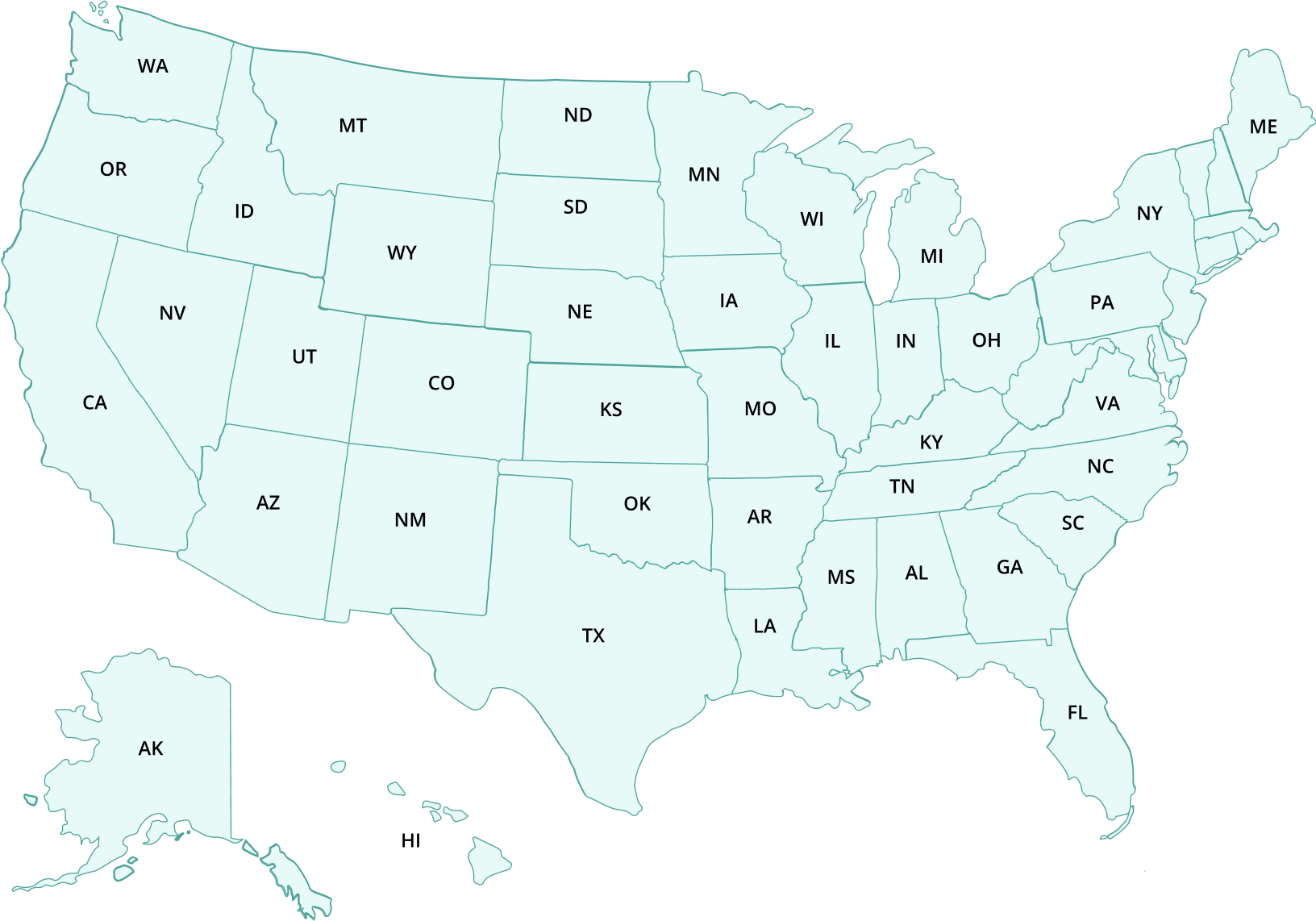 ---
Page Sources
California Overdose Surveillance Dashboard. (2021). Skylab. https://skylab.cdph.ca.gov/ODdash/?tab=Home
The White House. (2017.). whitehouse.gov. https://obamawhitehouse.archives.gov/