According to the National Drug Intelligence Center, around 5.0% of residents in Florida use illicit drugs. Additionally, in 2001, it was found that 40.2% of high schoolers abuse marijuana, 8.3% abuse cocaine, 3.7% abuse heroin, and 7.6% abuse methamphetamine. Based on Substance Use Trend Alert, in 2022, there has been a 53% increase in fentanyl-related deaths due to drug abuse.
With these statistics, can La Amistad Behavioral Health, an Orlando rehab center, still support these individuals?
La Amistad Behavioral Health Services: An Overview
This Orlando rehab center was founded in 1970, and it is one of the private, non-profit organizations that support adults and teens battling drug and alcohol addiction. Aside from these, the facility also offers therapy options for people battling psychiatric problems, substance dependency problems, and dual diagnosis. This Florida rehab center's therapeutic setting is calm and comfortable, and year-round activities are possible thanks to Central Florida's semi-tropical climate. The team of highly skilled psychiatrists, psychologists, professional nurses, social workers, therapists, and psychiatric attendants who work together to sustain La Amistad Florida's reputation for excellence in helping patients manage behavioral health difficulties is the mental health facility's greatest asset
This Florida rehab facility offers the kind of medical care that locals refer their friends and family to, that doctors choose for their patients, and that their staff members take great pride in. Additionally, La Amistad Orlando offers the kind of medical care that locals refer their friends and family to, that doctors choose for their patients, and that staff members take great pride in. This facility's mission is to provide excellent service and to ensure ethical and fair treatment for all its clients.
Find the best treatment options. Call our free and confidential helpline
Housing and Food at La Amistad Orlando
In this Florida rehab center, there are two campuses located in Maitland and Winter Park. These two campuses are divided into two areas. The first one is for adults, and the second one is for teens. For the former, the residential area is very simple but neat and comfortable. The rooms are semi-private, and in each room, there are two beds and one bathroom. Additionally, the outpatient service area is located in a different building, and this outpatient building has a leisure area. There is also a separate building for group and individual activities. Community rooms, day rooms, art rooms, and therapy offices are spacious, so clients can move and do their activities warmly and securely. With regard to the food in the residential area, there is a self-service kitchen that clients can use to prepare their own meals.
Moreover, for the residential area for teens, the building is like a villa. The rooms are also semi-private, and there is a spacious living room, day room, art room, and group room. The only difference on this campus is that the meals are served by the staff.
Treatment Options
The following levels of care are offered in this Orlando rehab center:
Partial Hospitalization Program
For the specific treatments, take a look at the information below:
Alcohol Addiction
Drug Addiction
Co-Occurring Disorders

Anxiety
Bipolar
Depression
Post-Traumatic Stress Disorder
Usually, the length of treatment in this Florida rehab center is around 30-90 days. However, this may be extended depending on the severity of the patient's addiction and the type of substance used.
Therapies at La Amistad Orlando
The types of modalities offered in La Amistad Orlando are the following:
Individual Therapy
Group Therapy
Family Therapy
Furthermore, this facility follows evidence-based and holistic approaches when it comes to therapies.
Some of these include the following:
After a course of treatment and therapy, clients in this rehab in Florida will be given a unique relapse prevention plan to ensure a successful recovery.
La Amistad Orlando Payment Options
This facility considers self-payment, State-financed medical insurance plans other than Medicaid, and private medical insurance. Some of these accredited health insurance companies are Aetna, Cigna, Beacon Health, ComPsych, Humana, Managed Health Net, and Florida BlueCross BlueShield.
La Amistad Behavioral Health Services Licenses and Accreditations
This rehab center is accredited by The Joint Commission.
La Amistad Behavioral Health Services Amenities
This facility offers a fully equipped gym, a huge outdoor pool, and a mini beach volleyball court for adult residents. Aside from this, there is also the Military Family Support Program. For the past 50 years, this rehab center has been a market pioneer in offering adults and adolescents in need of residential and day treatment with high-quality services. It has spent a large portion of that time collaborating closely with the military community and their families.
Other advantages clients can get from this facility include a continuum of care, weekly individual & family therapy, experience with military families, military community groups, monthly family workshops, fully accredited middle and high school programs for teens, telehealth treatment options, and psychiatrists and nurses that are available round the clock.
Staff at the Rehab Facility
The team in this rehab facility is composed of medical doctors, therapists, nurses, and other healthcare professionals.
Carlos H. Ruiz, MD
Dr. Ruiz is the Medical Director of the facility. He is a bilingual psychiatrist who is pursuing interests in clinical psychiatry, addiction medicine, and administrative positions. He is a diplomate of the American Board of Psychiatry and Neurology and of the American Board of Addiction Medicine.
Furthermore, Dr.Ruiz is an active preceptor for residents and medical students at Florida State University School of Medicine and has the academic position of Assistant Clinical Professor of Psychiatry there. His focus is on the treatment strategy for mental illness that is based in the community. Advanced medication-assisted treatment is used in conjunction with individual, group, and family therapy to provide treatment that is holistic in nature. In the future, he hopes to see more access to drug misuse therapies and parity for mental health insurance.
Robert Buchholz, MD
In 2006, Dr. Buchholz became a full-time employee of La Amistad and began attending to adult patients enrolled in the residential and partial hospitalization programs. Today, he is the Medical Director of the Adult Services.
Dr. Buchholz has over 25 years of experience treating patients in private practice in Fort Myers, Florida, and has a wealth of knowledge in both outpatient and inpatient psychiatry. He established the Psychiatric Center of Florida and spent 16 years as the medical director of another Florida behavioral health facility.
Alison G. Weiss, MD
Dr. Weiss is a Board Certified Child, Adolescent, and Adult Psychiatrist. She joined La Amistad in 2020 and expanded her knowledge of detecting and treating people with severe mental illness throughout their lifespan while working as an attending psychiatrist at Compass Health Center Chicago. Dr. Weiss has a passion for treating people in long-term settings because it gives her the opportunity to get to know them better and satisfy their specific requirements. Dr. Weiss is overjoyed to be back in Florida and to be able to serve her home state of Florida with her training and experience in psychiatry.
Find Drug Rehabilitation Centers Near You Anywhere In the US
Addiction Resource team has compiled an extensive list of the top drug rehabilitation facilities around the country. Click on the state you are interested in, and you'll get a list of the best centers in the area, along with their levels of care, working hours, and contact information. Haven't found the rehab you need? Call the toll-free helpline below for professional assistance.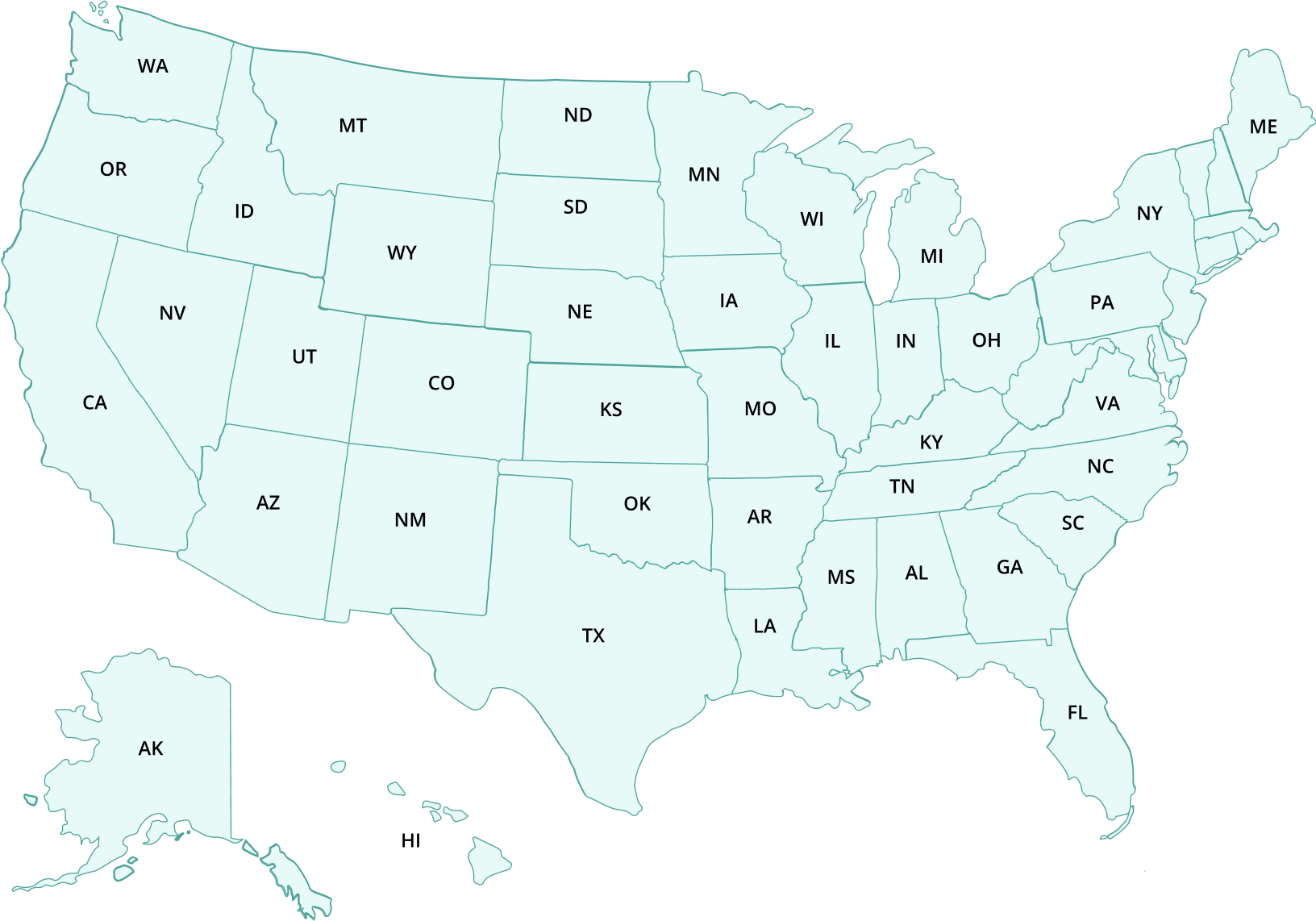 ---
Page Sources
Fentanyl's Impact on Overdose Rates in the U.S. and Florida. (2022, January). Florida Alcohol & Drug Abuse Association. https://cdn.ymaws.com/www.fadaa.org/resource/resmgr/files/resource_center/Trend_Alert_Fentanyl_Rev0211.pdf
Florida Drug Threat Assessment. (2003.). Retrieved from https://www.justice.gov/archive/ndic/pubs5/5169/overview.htm