According to the Substance Abuse and Mental Health Services Administration (SAMHSA), more than 59.3 million people above 12 years old use illicit drugs in the United States. Yet, in 2020, only 4.2 million individuals were able to receive treatment. Aside from illicit drugs, marijuana use is also dominant in this country, and around 49.6 million individuals abuse this substance.
The question is, can Valley Hope, an alcohol rehab clinic, offer support to these individuals?
Valley Hope Grapevine: An Overview
Valley Hope, established in 1967, offers patient-centered, compassionate care to people affected by drug and alcohol addiction as well as to their families and communities. This private, non-profit organization provides inpatient and outpatient addiction treatment programs at 16 locations across the country, giving the clients a diverse selection of alternatives and settings for their treatment experience. With inpatient and outpatient facilities in seven states, clients can choose the location that best suits their needs. The campuses provide safe, comfortable surroundings that promote healing.
Valley Hope rehab centers are located in the following states and cities:
Arizona
Colorado
Kansas

Atchison
Moundridge
Norton
Overland Park
Wichita

Missouri
Nebraska
Oklahoma
Texas
One of these campuses is the Valley Hope Grapevine Center. The center is situated in Grapevine, a small community in the state of Texas. A particular 12-step program has been created by the clinical staff, who are a part of the facility's management team, to make sure that patients are able to successfully fend off substances to which they may be addicted and then recover in order to help them onto a road toward success, rather than causing them to relapse.
Find the best treatment options. Call our free and confidential helpline
Housing and Food at Valley Hope Atchison, Grapevine, and Others
All of the campuses of Valley Hope provide the same accommodation. For example, at any given moment, Valley Hope Atchison can lodge roughly 65 people in its campus-like setting. Clients stay in dormitory-style quarters where two patients share a room. Twin beds and dressers that match them are included in the room decor. The Missouri River is beautifully visible from the campus. Patients can take leisurely strolls throughout the property to engage with the surrounding natural environment.
The staff at Valley Hope Counseling thinks that a person's stay should include adequate nutrition. So the nutritional team prepares healthy, wholesome meals three times each day. The dining room is close to the residential unit and is set up with a cafeteria-style setup for serving meals. In case they don't feel like eating the main course one day, they can also enjoy soups, cereals, and salads.
Treatment Options
The following levels of care are offered on the campuses:
Family Intensive Treatment (FIP)
For medication-assisted treatments, take a look at the information below:
In this alcohol rehab clinic, the severity of the patient's addiction is initially assessed by a counselor to ensure that a personalized plan can be created to support their successful recovery.
Therapies at Valley Hope Counseling Center
The following types of modalities are offered in this alcohol rehab clinic:
Individual Therapy
Group Therapy
Family Therapy
Evidence-based, holistic, and experiential therapies are also offered at Valley Hope Counseling
Meditation & Mindfulness
Recreation Therapy
After a course of treatment and therapy, clients will be given a unique relapse prevention plan to ensure a successful recovery.
Valley Hope Counseling Center Payment Options
For those who are wondering about how much Valley Hope Rehab costs, Valley Hope Counseling accepts self-payment and insurance. Some of the accredited health insurance companies are United Behavioral Health, Aetna, Blue Cross Blue Shield, Cigna Behavioral Health, First Health, ComPsych, Midlands Choice, ValueOptions, Beacon Health Options, New Directions Behavioral Health, and LifeSynch.
Licenses and Accreditations
Valley Hope Atchison and other campuses are accredited by The Joint Commission and a member of the National Association of Addiction Treatment Providers (NAATP).
Valley Hope Grapevine Advantages and Amenities
Patients in the residential treatment program at Valley Hope Grapevine have access to both a basic gym and a basketball hoop. Patients can walk or run in a sizable space as well. Volleyball on the beach, roller skating, and other activities are occasionally scheduled at random. For the Valley Hope Atchison, the site also has a volleyball court, basketball court, and swimming pool. However, clients who want to use this service must pay for a specific on-site massage arrangement. Although there are between-treatment smoking breaks available for patients, caffeine is absolutely prohibited at this institution.
There is also this Veterans Treatment Services in this rehab center. The goal of this facility's Veteran and Military Services Program is to provide every Veteran and their family with specialized, responsive addiction treatment in a setting that recognizes and values the exceptional circumstances of Veterans and military families.
Staff at the Facility
The team in this rehab center is composed of chaplains, psychologists, counselors, doctors, nurses, and other healthcare professionals.
Steve Knuth
Steve Knuth is a passionate advocate for therapy and recovery who has more than 30 years of executive leadership experience. Steve started AgWest Commodities in the basement of a farmhouse, growing it to ten sites around the Midwest and specializing in agricultural pricing risk management and individualized marketing programs. In 1989, he enrolled in the Norton, Kansas, rehab facility, where his Valley Hope odyssey first began. 2008 saw him join the Foundation Board, and 2016 saw him enter the Association Board. Steve served as vice chairman of the Board in 2018 before taking over as chairman in the coming spring. Beginning in early July 2020, he took on the temporary position of President and CEO of the facility before assuming the role permanently on November 1, 2020.
Patrick Hall
All of the facility's treatment facilities in seven states are under the direction of Dr. Patrick Hall, who is also in charge of clinical services. Prior to this, he worked for the facility as interim executive vice president, vice president of research and innovation, and vice president of clinical services. Dr. Hall has a clinical psychology degree from Wheaton College and is a certified clinical psychologist. At prestigious hospitals like Mt. Sinai Hospital, the Edward Hines VA Medical Center, the University of Chicago Medical Center, and the Iowa City VA Health Care System, he underwent rigorous training.
Jon Siebert
After more than 20 years in practice, Dr. Siebert was appointed as the medical director in July 2018. He has received certification from the American Board of Preventative Medicine in both family practice and addiction medicine. Prior to working for our Atchison location in 2002, he began his career in 2000 as a family physician in Atchison, Kansas. The Medical Director, Dr. Siebert will make sure that all institutions provide their patients with high-quality medical care and, as necessary, will supervise medication-assisted therapy.
Find Drug Rehabilitation Centers Near You Anywhere In the US
Addiction Resource team has compiled an extensive list of the top drug rehabilitation facilities around the country. Click on the state you are interested in, and you'll get a list of the best centers in the area, along with their levels of care, working hours, and contact information. Haven't found the rehab you need? Call the toll-free helpline below for professional assistance.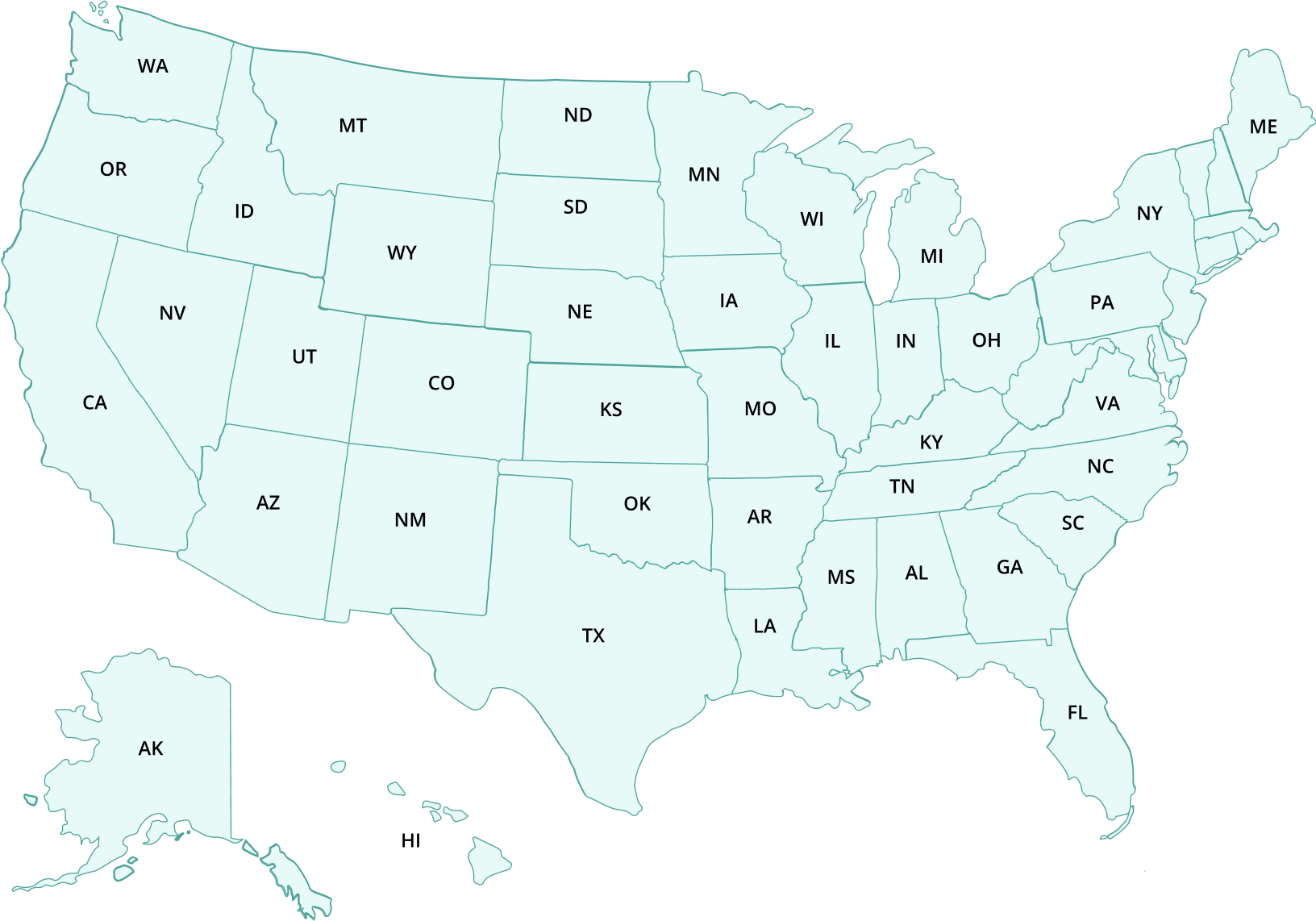 ---
Page Sources
National Survey on Drug Use and Health Main. (2021.). SAMHSA. https://www.samhsa.gov/newsroom/press-announcements/202110260320