In 2021, the rate of alcohol and drug-related death in Yakima was around 13.5%. Overall, in Washington, the rate of illicit drug use is around 10.82%. This rate is higher compared to the national average, which is only 8.82%. Moreover, marijuana is the most commonly abused substance in this state.
The question is, can Sundown M Ranch, a rehab in Yakima, effectively support these individuals with substance use disorder?
Sundown Ranch Yakima: An Overview
The first non-profit residential treatment program for substance use disorders (SUD) in Washington State was founded on March 4, 1968, by a private organization called Sundown M Ranch. Set in a tranquil environment on 30 acres near the mouth of the Yakima River Canyon. With compassion, respect, and secrecy, the center takes pride in its reputation for helping people and their families get through trying times. Among the Yakima detox centers with the lowest costs is this facility.
The Ranch treated 102 patients in its first 12 months of operation at White Swan. To date, Sundown has provided services to around 200,000 individuals, children, and family members. This rehab center started as a 29-bed non-medical residential treatment facility and then expanded to 49 beds two years after. Also, before, this Washington rehab center was only for men, but in 1973, it was able to serve women battling addiction as well. In 2020, during the COVID-19 crisis, this rehab in Yakima implemented the Tele-Health program to facilitate Outpatient treatments as well as our Family Program component.
Find the best treatment options. Call our free and confidential helpline
Housing and Food at Sundown M Ranch
For residential treatment, this rehab center has 60 teen beds and 100 adult beds. As a result, 30 to 50 people use outpatient services at any given time. Adults often stay for 20 days, but teenage patients may stay for up to 45 days. Outside the campus, clients can enjoy a mountain view and serene gardens. This Yakima detox center is actually a peaceful one as it is quite far from the city. Additionally, inside the campus, clients can enjoy a spacious living room, day room, and art room. The rooms for group sessions are also huge enough to accommodate all the clients in one sitting. The residential rooms are private, and in each room, there is a study table. The dining area is cafeteria-styled, and when it comes to the food, the meals are served three times a day with snacks in between.
Treatment Options
The following levels of care are offered in this Yakima detox center:
For specific therapies, take a look at the information below:
Drug Addiction

Prescription Drugs
Synthetic Drugs

Co-Occurring Disorders

Anxiety
Depression
Trauma
To ensure that the services offered are optimally provided, the facility introduces a 2:1 client-to-therapist ratio.
Therapies at Sundown Ranch Yakima
The following types of modalities are offered in Sundown Ranch Yakima Detox Center:
Individual Therapy
Group Therapy
Family Therapy
Moreover, Sundown Treatment Center also follows a holistic therapy approach such as the following:
After a course of treatment and therapy, clients will be offered a relapse prevention plan to ensure a successful recovery.
Sundown Treatment Center Payment Options
This Washington rehab center accepts self-payment, Medicaid, and other state-financed insurance.
Licenses and Accreditations
Sundown Treatment Center is accredited by the Washington State Department of Health, CARF International, and the American Society of Addiction Medicine. Additionally, this facility is a member of the National Association of Addiction Treatment Providers.
Sundown M Ranch Amenities and Advantages
Some of the amenities clients can enjoy in this facility are the fully-equipped gym, tennis court, basketball court, volleyball court, and computer room. For the cleaning of the facility, clients do not need to worry because daily housekeeping is done. In addition to this, laundry is also done weekly for free. The garden grounds of the campus can also be used for activities such as jogging, golfing, softball, football, and other outdoor activities.
Staff at the Facility
This rehab center's team comprises therapists, psychiatrists, nurses, and other healthcare professionals.
Deniele Fleming
Deniele Fleming has been in the facility for more than 23 years, and she is responsible for providing education about codependency. She is a chemical dependency professional and is currently an Adjunct Professor at Yakima Valley College. She got her Sociology Degree at Grand Canyon University in 2012 and continued her Master's Degree in Addiction Counseling in the same year at the same university.
Brandon McDaniel
Brandon McDaniel is one of the counselors in the facility. He has been on the team for more than 14 years and is also acting as the rehab center's shift supervisor. 
Cheryl Dale
Cheryl Dale is the Human Resource Supervisor in the facility. She ensures that all staff in the rehab center are capable of providing quality service to the clients while following the facility's core values and fair treatment for all.
Find Drug Rehabilitation Centers Near You Anywhere In the US
Addiction Resource team has compiled an extensive list of the top drug rehabilitation facilities around the country. Click on the state you are interested in, and you'll get a list of the best centers in the area, along with their levels of care, working hours, and contact information. Haven't found the rehab you need? Call the toll-free helpline below for professional assistance.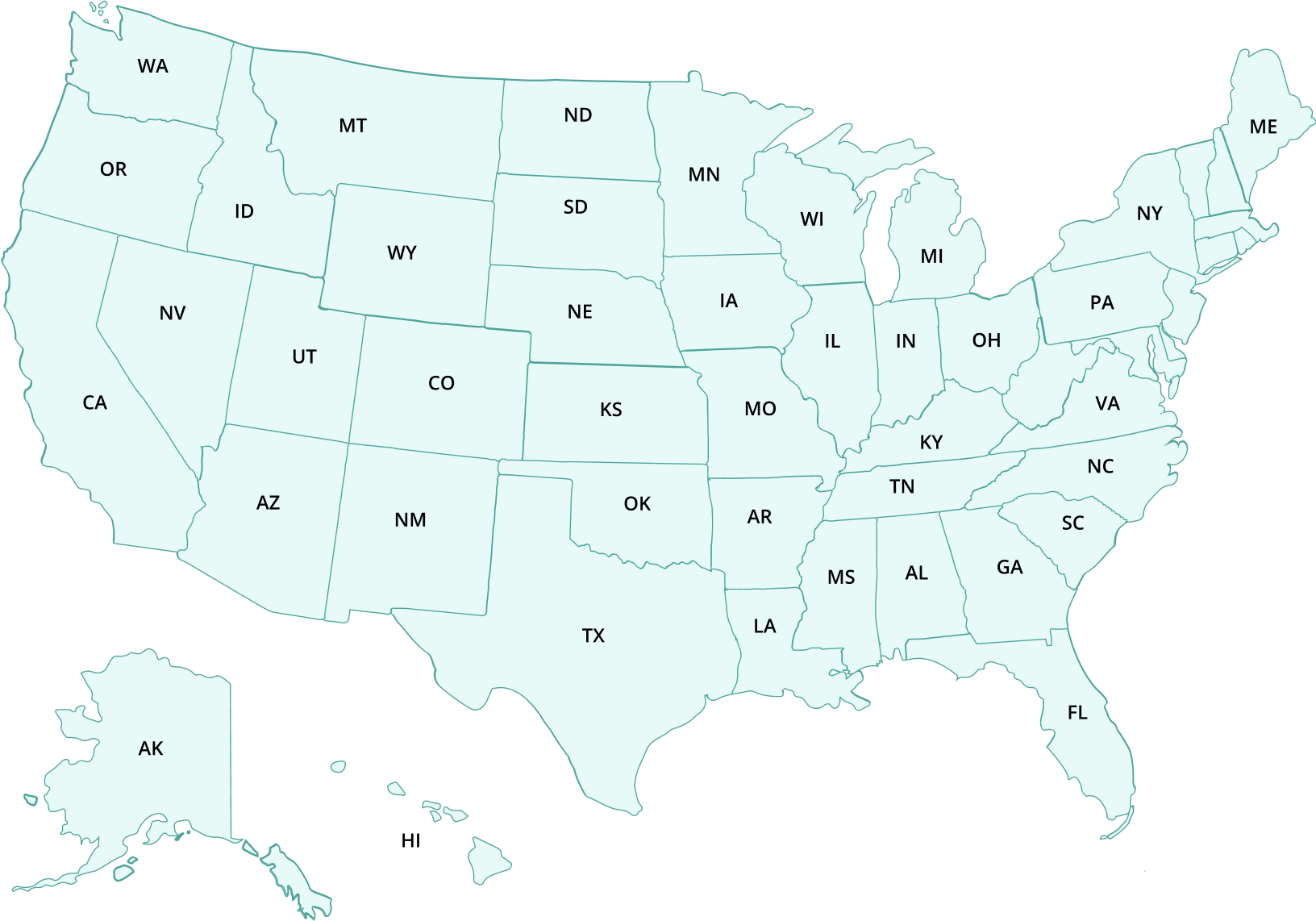 ---
Page Sources
Risk and Protection Profile for Substance Abuse Prevention - Archives | DSHS. (2021.). https://www.dshs.wa.gov/ffa/rda/core-profile-archive
The White House. (2017). whitehouse.gov. https://obamawhitehouse.archives.gov/