Based on Michigan Drug Control Update, around 10.37% of individuals in this state have used illicit drugs. This rate is significantly higher than the national average of 8.82%. In 2011, it was reported that 30% of treatment admissions in the state were due to heroin. In 2009, around 1,750 individuals experienced drug-induced death in Michigan. Again, compared to the national average, these numbers are relatively higher.
The question is, can Liberty House Michigan Recovery help the state reduce these statistics?
Liberty House Recovery Center: An Overview
Liberty House Rehab, a private, non-profit drug and alcohol rehab in Michigan, is one of the newest centers in the United States. This facility was founded just this year, 2022. Although it is still a starter, it is already considered one of the best drug rehabs. It offers world-class services and follows an evidence-based approach and holistic recovery program. Additionally, the treatment options are not only for the patients but their families as well.
Staff in this facility can offer personalized residential treatment programs and help clients improve their daily lives without using drugs or alcohol. Moreover, the facility aims to offer compassionate care to heal the root cause of addiction. The staff understands that the recovery process is not easy, and that is why they use their professionalism to allow the clients to reach them with confidence. Liberty House Recovery Center envisions a fulfilling life without experiencing the burdens of alcohol and substance use, which can be granted by following the values such as integrity and accountability.
Find the best treatment options. Call our free and confidential helpline
Housing and Food at Liberty House Sober Living Center
This drug and alcohol rehab stands on a 34-acre property with an 8-bed home capacity. Initially, the campus was built in 1823 but was rebuilt in 2001. It was only this year when this campus was used. This residential facility is surrounded by serene views, luxury amenities, well-maintained walking paths with waterfalls, and a client lounge. Outside the campus, there is also a man-made lake, and many clients appreciate it because it can help during reflection and mindfulness activities.
Inside the campus, there are private and semi-private rooms with en-suite bathrooms. The rooms are elegant, and the beds are all queen-sized and foamy. The living room comes with widescreen television and a fireplace. Additionally, there are day rooms and small rooms where group and individual therapies are done.
In the kitchen area, cozy dining tables are provided. But, when it comes to the meals, gourmet meals are served to promote overall wellness and support clients' bodies while recovering from substance abuse.
Treatment Options
This Michigan Recovery Center only caters to residential clients. After an assessment, admission will immediately be done, and, depending on the assessment results, the following treatment options can be provided:
Substance Abuse

Inpatient detoxification
Heroin addiction

Alcoholism

Detoxification and withdrawal

Dual Diagnosis
The length of stay is between 30-120 days, and when providing these treatments, Medication-Assisted and Evidence-Based Treatment Approaches are followed to ensure a safe and successful recovery.
Therapies at Liberty House Rehab
The modality of therapy being provided in this Michigan recovery facility includes the following:
Group Therapy
Family Therapy
Individual Therapy
For specific types of therapies, take a look at the information below:
Breathwork & Yoga
Mindfulness & Meditation
Mindfulness-Based Stress Reduction Therapy
Acceptance-Commitment Therapy
Interpersonal Therapy
Gestalt Therapy
In addition to these therapies, Narcotics Anonymous and Alcoholics Anonymous meetings are provided to support the clients in their journey to recovery.
Liberty House Rehab Payment Options
The cost of treatment will depend on the length of treatment and type of treatment. Additionally, this facility accepts self-payment and insurance. These insurance companies include United Healthcare, Aetna, Anthem, Cigna, Beacon Health Options, and BlueCross BlueShield.
Licenses and Accreditations
Liberty House Rehab is accredited by The Joint Commission.
Liberty House Recovery Center Advantages and Amenities
This facility is a luxurious one, and on the first day of admission, detoxification will already start. One great thing about it is that its staff provides round-the-clock care provided by clinical and medical personnel. For the amenities, clients can enjoy a fully-equipped fitness center, indoor gym, spa quarters, sauna, and massage rooms. Moreover, this facility offers internet access so that clients can regularly communicate with their families.
Another advantage of this facility is its client-to-therapist ratio which is 3:1. Compared to other rehab centers, this facility aims to focus more on its clients and support them all the time. This is the reason why a program therapist can only cater to limited clients during individual, group, and family therapy.
There are also recovery retreats in this facility. This program allows the alumni to enjoy this event. If clients prefer, they can consider a Private Aftercare Coach to prevent relapse. Lastly, when patients are admitted, they will only be asked to bring themselves. Everything else will be provided except for clothes in the Liberty House Sober Living Center.
Staff at the Facility
The team at Liberty House Rehab is composed of medical and therapeutic practitioners that are experts in their field.
Ashley Casey
Ashley Casey is the Clinical Manager and Case Manager at Liberty House Sober Living Center. She completed her degree in Foot and Ankle Medicine and Surgery at Kent State University. During her residency, she got into an accident, and this experience allowed her to gain knowledge in psychology. She became familiar with alcohol and substance abuse and how these addictions affect the well-being of a person. Eventually, she found passion in understanding these addictions and how one can transform their life. Currently, she is working on her goal of becoming a Licensed Psychologist so that she can provide better, compassionate care to those with SUD.
Nicholas Weiss, LMSW, CAADC
Nicholas Weiss is one of the Primary Therapists in the facility. He has a Bachelor's Degree in Health Education and Behavior. Aside from this, he is also a licensed Social Worker and a Certified Advanced Drug and Alcohol Counselor. In the facility, he is responsible for providing individual and group therapy, especially to those professionals within the field of healthcare.
Tammy Feth, RN, BSN
Tammy Feth is the Director of Nursing at the facility, and he has been working as a nurse and infection control specialist for 22 years. In the facility, she provides Trauma Therapy to the clients, as well as addresses other psychiatric illnesses associated with alcohol and drug addiction.
Find Drug Rehabilitation Centers Near You Anywhere In the US
Addiction Resource team has compiled an extensive list of the top drug rehabilitation facilities around the country. Click on the state you are interested in, and you'll get a list of the best centers in the area, along with their levels of care, working hours, and contact information. Haven't found the rehab you need? Call the toll-free helpline below for professional assistance.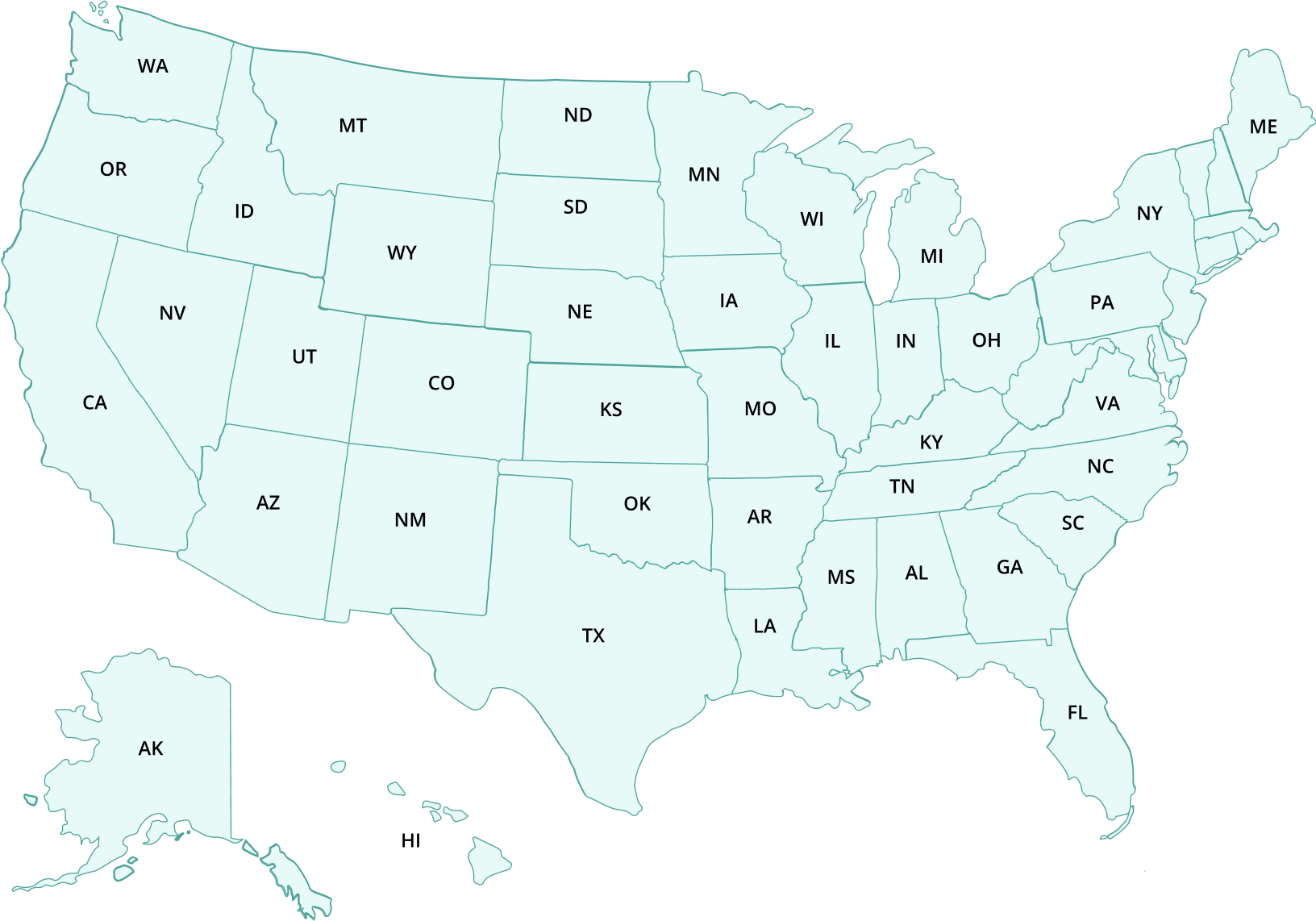 ---
Page Sources
The White House. (2017b, January 19). Obama White House. https://obamawhitehouse.archives.gov/