Florida Department of Health reports increased morbidity and mortality rates due to drug abuse and overdose. In 2020, there were around 7,460 fatal overdoses of drugs, most especially opioid medications. Aside from opioids, other drugs that are prone to abuse are stimulants and heroin.
The question is, can sober living Florida rehab centers such as FHE Rehab help the Florida community?
FHE Health Florida: An Overview
FHE is a private rehab facility & non-profit healthcare organization that offers superior, medically integrated, individualized care to people with behavioral health disorders. It was founded in 1999 under the name The Florida House Experience. In 2019, this name transitioned to FHE Health. With the center's healthcare services, it is a pride for the staff to equitably serve the South Florida community and the country. Other behavioral health diseases like mood disorders, depression, anxiety, and traumatic disorders are also areas of expertise of the group of exceptionally skilled, sympathetic people who are motivated to help this vulnerable community. The staff delivers unique treatment by establishing a setting that supports recovery and enhances learning.
Generally, this rehab center is a teaching institution. Along with giving the patients high-quality care, the team also aims to prepare the future generation of healthcare professionals to do the same. Due to this, the center has affiliations with several universities, including Barry University, Florida International University, Florida Atlantic University, and the University of Miami. The staff trains their students in social work, nursing, and master's level family and psychiatric nurse practitioners. This is because the FHE Rehab aims to impose on them the knowledge and creativity that make this Drug Rehab Florida original and that will foster forward-thinking in the field's future.
Find the best treatment options. Call our free and confidential helpline
Housing and Food at FHE Health Florida
At FHE Rehab, every penny possible is spent on building cutting-edge facilities to help people who are battling drug addiction and mental health issues. The residential and outpatient areas offer a hygienic, cozy, stable, and secure atmosphere for healing. In the detox and residential facility, there is a spacious living room and day room. Generally, entering FHE rehab is like enjoying the serenity of a library. Everything is bright, lively, and at the same time, peaceful, making all the rooms of the rehab center a great place for reflection.
The rooms are semi-private, and in each room, there are two beds and one bathroom. Moreover, clients enrolled in the Partial Hospitalization Program can enjoy a nice and cozy small house with semi-private rooms. In each room, up to 4 clients can be accommodated. With regard to the food, the meals are served three times a day with snacks in between. The kitchen area is also spacious, and it is designed in a cafeteria style.
Treatment Options
The following levels of care are offered in FHE Rehab:
Outpatient Treatment
Partial Hospitalization Program
For the evidence-based treatments in FHE Health Deerfield Beach, Florida, take a look at the information below:
Usually, clients in FHE Health Deerfield Beach stay for a month. However, this period may be extended depending on the client's severity of addiction and the type of substance used.
Therapies at FHE Health Florida
The following types of modalities are offered in FHE Health Florida:
Individual Therapy
Group Therapy
Family Therapy
FHE Health Deerfield Beach follows holistic and experiential therapies such as the following:
Acupuncture
Breathwork Therapy
Expressive Arts Therapy
Massage
Yoga
After a course of treatment and therapy, clients of this facility will receive a unique relapse prevention plan from their respective therapists to ensure a successful recovery.
FHE Health Deerfield Beach, Florida, Payment Options
FHE Health Deerfield Beach accepts self-payment and insurance. Some of the accredited health insurance companies are BlueCross Insurance, Beacon Health, Cigna, Humana, and Tricare.
Licenses and Accreditations
This facility is licensed by the Department of Children and Families (DCF) and the Agency for Healthcare Administration (AHCA). It is also accredited by The Joint Commission and the Commission of Accreditation of Rehabilitation Facilities (CARF). Additionally, this facility is a member of the National Association of Addiction Treatment Providers (NAATP) and Deerfield Beach's Best Alcohol and Drug Rehabilitation Center.
FHE Health Florida Advantages and Amenities
For the amenities, the FHE rehab center offers a fully-equipped gym and a huge swimming pool for the clients. Interestingly, FHE Rehab is more focused on its services.
Its advantages are its unique programs, such as the following:
Restore: A Mental Health Program – Those with primary mental health difficulties, such as depression, anxiety, bipolar disorder, schizoaffective disorder, and other illnesses, can benefit from this program. The staff of psychiatrists is accessible twenty-four hours a day to offer guidance and instruction in psychopharmacology and medication management. Five mental health groups a week, daily check-ins with therapists and doctors, and Neurotherapy sessions that promote positive outcomes and personal growth are provided to patients.
Empower: Women's Program – This program targets addiction illnesses as well as low self-esteem, shame, fear, challenges with trust, trauma, and depression. When women develop a loving and supporting group and learn to trust one another, that community can serve as a solid foundation for personal healing and recovery.
Shatterproof FHE Rehab: First Responders – Whatever the mental health issue, a first responder with PTSD, depression, and/or a co-occurring drug use disorder needs to know that recovery is achievable when they put their health first and seek out top-notch care.
Thrive: Behavioral Health – This program is designed for anyone who needs direction, structure, and support to live a self-sufficient, healthy, and productive life and is dealing with addiction, mental health issues, or both. Clients in the program will gain knowledge about their disease, the healing process, daily living skills, self-control and self-reliance strategies, and the procedures required to establish a supportive social, occupational, familial, and work environment for rehabilitation.
Compass: Working Professionals – This program of FHE Rehab is for working professionals battling addiction and tend to prioritize the drug over their careers.
Lastly, in the FHE rehab center, there are also young adult programs. These programs are specifically designed for those 18-26 years old individuals who are at risk of drug addiction and overdose.
Staff at the Facility
The team in FHE Health Deerfield Beach is composed of medical doctors, neurologists, clinicians, and other healthcare professionals.
Albert Castellon
After being on the team for 5 years, Dr. Castellon is now the Medical Director of FHE Rehab. He earned his undergraduate degree in psychology from The University of Miami and then got his doctorate in medicine from Costa Rica's Escuela Autonoma de Ciencias Medicas. After that, he went back to the University of Miami/Jackson Memorial Hospital to finish his psychiatry residency. In addition to running a prosperous outpatient practice, Lastly, he specializes in inpatient psychiatry, addiction medicine, liaison psychiatry, and emergency psychiatry.
Jimmy Cassis, ARNP, BC
Jimmy Cassis is one of the nurse practitioners in FHE Rehab. He has more than 25 years of nursing expertise in various mental health and drug dependency settings and has worked in medical detox facilities, inpatient psychiatric care, inpatient rehabilitation treatment, and acute mental health crisis units. Initially, Jimmy Cassis studied nursing in Montreal, Canada. He then finished his nursing bachelor's and master's degrees at Florida International University with a focus on mental health nursing. He is currently an adjunct nursing professor at Florida International University. He supports people in achieving self-actualization and adheres to a patient-centered philosophy.
Julia La Rocca, DHSc, PA-C
Dr. Julia is one of the physician assistants in FHE Rehab. She has also been a professor and clinical preceptor for the physician assistant program at Miami-Dade College for more than five years. She has taught a range of disciplines, such as physical diagnostics, nephrology, urology, and geriatric medicine, among others. After beginning her work as a registered nurse, Dr. La Rocca went on to earn her Physician Assistant degree from Miami-Dade College in 2001. With a doctorate in health sciences, Dr. La Rocca left Nova Southeastern University in 2010. She is an active member of the Florida Academy of Physician Assistants and the American Academy of Physician Assistants and has a passion for education.
Find Drug Rehabilitation Centers Near You Anywhere In the US
Addiction Resource team has compiled an extensive list of the top drug rehabilitation facilities around the country. Click on the state you are interested in, and you'll get a list of the best centers in the area, along with their levels of care, working hours, and contact information. Haven't found the rehab you need? Call the toll-free helpline below for professional assistance.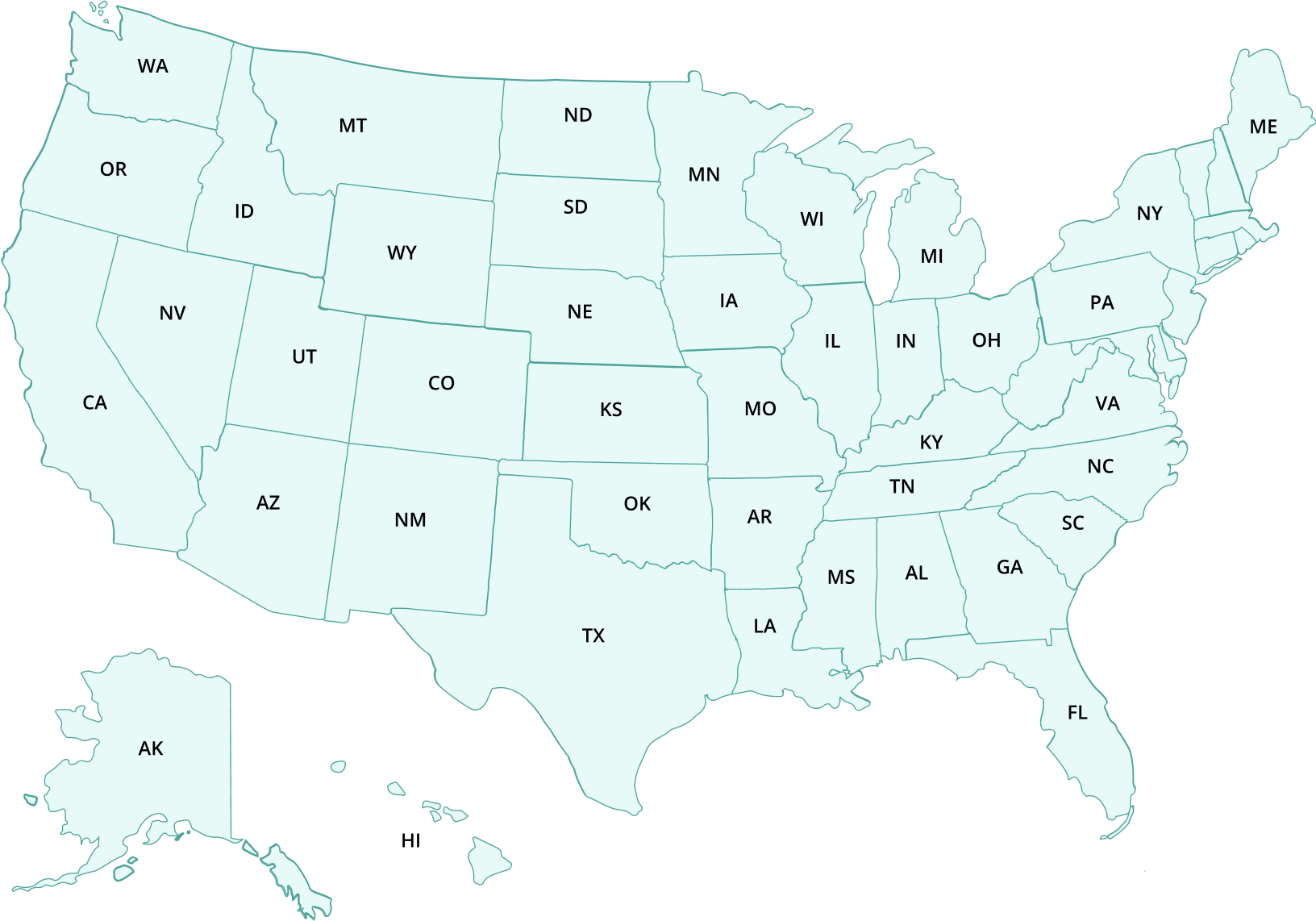 ---
Page Sources
Substance Use Dashboard. (2021). Florida Department of Health. https://www.flhealthcharts.gov/ChartsDashboards/rdPage.aspx?rdReport=SubstanceUse.Overview