Alcoholism and drug use of women affect their overall health, including their babies, if they are pregnant or breastfeeding. Consistent with a study from the United States, opioid misuse can affect the development of a fetus. According to the National Institute on Drug Abuse, 19.5 million females in the United States have used illicit drugs. The most at-risk age groups for these females are those 18 and above.
The question is, can Casa Bella's Rehab Continued Care California help these women recover from drug addiction and alcohol abuse?
Casa Bella Recovery Services: An Overview
Casa Bella's Rehab Continued Care, California, has been in the industry since 2007. This is an all-women rehab, a for-profit facility that caters to the mental health needs of patients due to drug and alcohol addiction. The facility's mission is to heal patients mentally, spiritually, and physically with compassion by giving them a sense of belonging, safety, and purpose.
Furthermore, Casa Bella's Rehab Continued Care, California, is committed to empowering women to understand the nature of their behaviors associated with their illness, thus, creating healthy ways to express their feelings and heal the wounds caused by addiction. Generally, individuals struggling with addiction tend to explode whenever they feel they do not belong. However, at Casa Bella's Rehab Continued Care, California, these women with substance use disorder will find a safe place while they share their stories.
At Casa Bella's Rehab Continued Care, California, a dual holistic approach is followed to address the issues of women with SUD. With a compassionate and multidisciplinary team, successful recovery will follow.
Find the best treatment options. Call our free and confidential helpline
Housing and Food at Casa Bella Sober Living Center
Casa Bella Sober Living Center is a residential facility for all women. There are two options for those who want to undergo residential treatment. The first one is the Integrative Residential. In this facility, one room is shared by two clients. The other is a residential apartment located in a different place. It offers a private living environment to women who wish to transform their lives. One reason private rooms are offered is that, on campus, random toxicology screenings, weekly apartment checks, and weekly case management sessions are done.
Moreover, the Casa Bella Sober Living Apartment has four partially furnished units with full amenities. The houses are spacious, neat, and simple as women start to adapt to a new undemanding life. In these houses or apartments, clients will have to provide their food. Clients can cook their meals and bring them together during their sessions in the rehab facility, where group therapies and workshops are done. However, on the treatment campus, meals are served by a registered dietitian. Additionally, there is a laundry room where clients are required to do their laundry in each apartment, as this is a way to introduce discipline.
In the Sober Living Center, the campus is simple as well. There is a living room and day room where clients get to communicate with their peers. There is also a roof deck for meditation and other relaxing activities.
Treatment Options
The treatment options at Casa Bella Recovery Services are the following:
Integrative Residential
Extended Care Residential Treatment
For specific treatments, take a look at the information below:
Sober Living

Alcoholism
Drug Addiction

Dual Diagnosis

Anxiety Disorders
Attachment & Trauma Disorders
Mood Disorders
Personality Disorders
Thought Disorders

Aftercare Treatment

Follow-up sessions (in-person)
Follow-up sessions (online)
An evidence-based approach is followed when staff provides these services. After treatment, continued care is given to ensure the prevention of relapse.
Therapies at Casa Bella Sober Living, CA
When it comes to therapies, the modalities followed are the following:
Individual Therapy
Group Therapy
Family Therapy
In the modalities above, the following programs and therapies are provided for the clients and their family members:
Experiential Therapy
Family Workshops
Life Skills Development
Nutritional Counseling
Psychiatric Evaluation & Medication Management
Substance Abuse Counseling
Trauma Therapy
During these therapies, the staff makes sure that they are connected with the clients and their families to introduce a sense of attachment.
Sober Living, CA, Payment Options
Self-payment and insurance are accepted at Casa Bella Sober Living for Women. For the insurance companies, the facility will try to work with the client's insurance to ensure flexible payments and affordable costs.
Licenses and Accreditation
Casa Bella Recovery Services is accredited by The Joint Commission.
Casa Bella Sober Living Center Advantages
Clients can enjoy three major advantages of Casa Bella Recovery Services. The first one is that this all-women facility supports the LGBTQ community. It means that if you are part of this community, you can avail the services offered by the community without being judged. The staff in the facility ensures that you are respected no matter who you are, especially when you are fully determined to transform your life. The second advantage is that this facility supports family stays. 
Unlike other rehab centers that only provide visiting hours for families who wish to visit the clients, at Casa Bella, family members can enjoy the warm rooms of the facility. Lastly, in this facility, there is a swimming pool clients can use daily after their treatment and therapy sessions.
Staff at the Facility
The Casa Bella Recovery Center team comprises licensed doctors, psychiatrists, psychologists, therapists, and dietitians. 
Ann Gottuso
Dr. Ann Gottuso is a board-certified neuropsychologist, and in the facility, she provides neuropsychological and psychological evaluations. She works with all ages and can help diagnose neurodevelopmental, neurological, medical, psychiatric, and substance use conditions. In the facility, she is also responsible for helping the clients find their meaning in life and optimize their quality of life by helping them strengthen cognitive, emotional, behavioral, academic, work, and social functioning.
Bianca Cabanas, LCSW
Bianca Cabanas is a program therapist in the facility. She is responsible for providing Cognitive Behavioral Therapy, Motivational Interviewing, and Solution-Focused Therapy. When she offers her services, she uses a soft, direct approach to improve the recovery process of the clients under her care.
Kelsey Harper, PsyD
Dr. Kelsey Harper is a licensed clinical psychologist who is based in California. In The facility, she is responsible for providing family therapy, lifespan development, relational interventions, and trauma recovery. Additionally, she offers Dialectical Behavior Therapy (DBT) and Eye Movement Desensitization and Reprocessing (EMDR). One of her roles is to provide recovery services to survivors of sexual assaults.
Find Drug Rehabilitation Centers Near You Anywhere In the US
Addiction Resource team has compiled an extensive list of the top drug rehabilitation facilities around the country. Click on the state you are interested in, and you'll get a list of the best centers in the area, along with their levels of care, working hours, and contact information. Haven't found the rehab you need? Call the toll-free helpline below for professional assistance.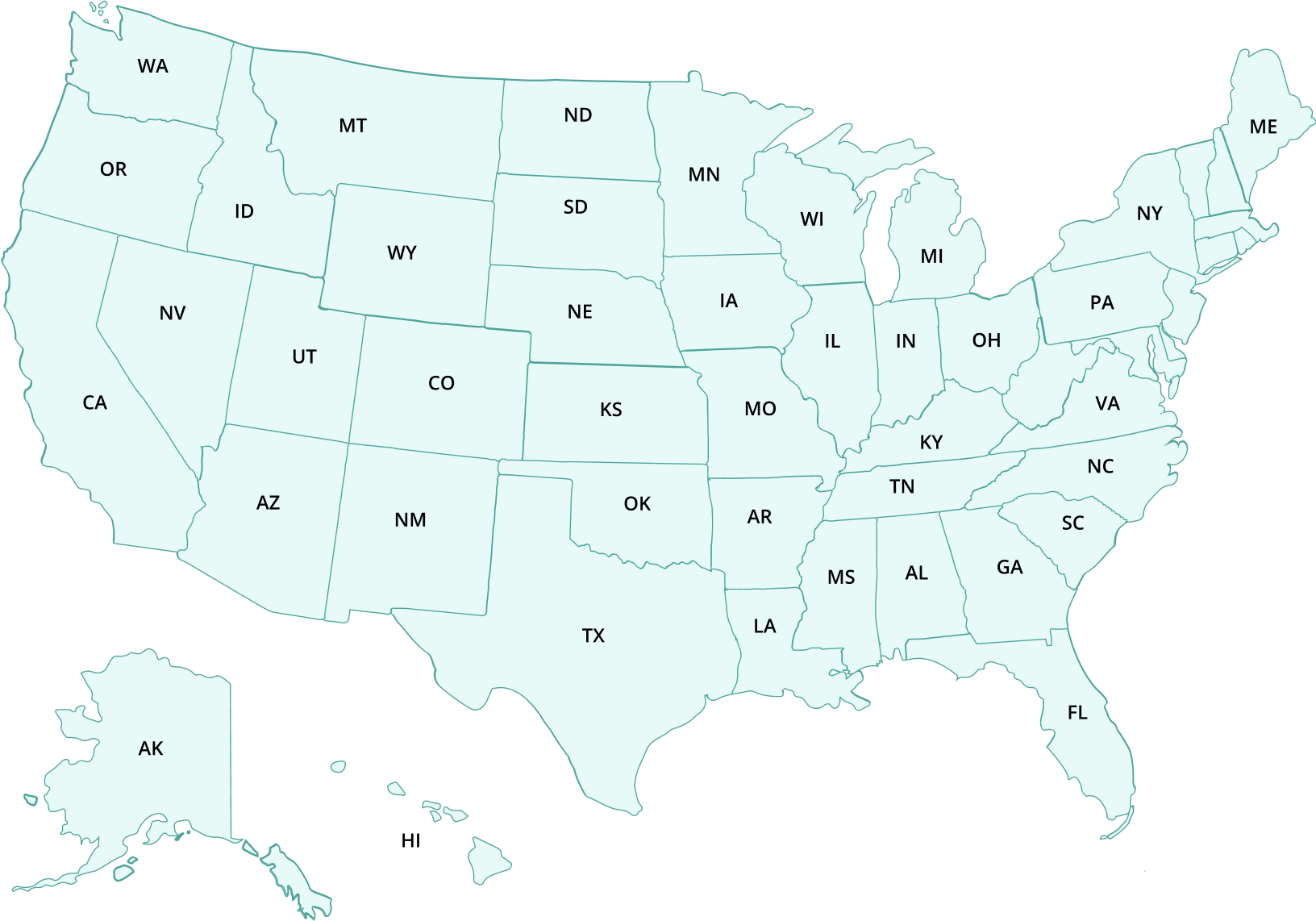 ---
Page Sources
Substance Abuse and Mental Health Services Administration. (2016). Chapter 6, Health Care Systems and Substance Use Disorders. Facing addiction in America: the surgeon general's report on alcohol, drugs, and health.
Substance Use in Women DrugFacts. (2022, March 26). National Institute on Drug Abuse. https://nida.nih.gov/publications/drugfacts/substance-use-in-women