According to the Ohio Drug Control Update, the rate of illicit drug use in Ohio is around 7.87%. This is comparable to the national average, which is 8.82%. Moreover, the percentage of cocaine treatment admission decreased from 30% to 14%. Additionally, the rate of marijuana abuse is reported to be 3.48%. Aside from these substances, alcohol dependence is also prevalent.
The question is, can Midwest Rehab, an inpatient drug rehab in Ohio, offer support to the community?
Midwest Detox Center, Maumee, Ohio: An Overview
Midwest Rehab Center is a standalone inpatient institution offering medical detox for substance misuse and co-occurring mental health disorders. Midwest Rehab was founded in 2017 by a group of individuals who struggled with addiction. Clients may start constructing a life after addiction and finding hope in recovery with the aid of this Ohio drug rehab. Clients' stay at the rehab center serves as a respite from the risky addiction cycles. The staff put into practice a tailored, intensive therapy plan that is based on an all-inclusive, interdisciplinary method of care.
The treatment strategy plan in this rehab center targets the underlying causes of addiction using the most efficient therapeutic modalities supported by scientific evidence. Group therapy is a typical delivery method for treatment in addiction counseling programs. As clients learn from one another at the beginning of recovery, their groups will be a resource for them. The clients and their colleagues will create successful support networks. The team will oversee their therapy sessions while clients create a life beyond their greatest expectations.
Find the best treatment options. Call our free and confidential helpline
Housing and Food at Midwest Detox Center, Maumee, Ohio
Take note that the residential treatment facility is located in a separate area. The comfort of the addiction recovery center location is one of the things that distinguish the rehab center. Inside the campus are private rooms, semi-private rooms, common areas, art rooms, day rooms, and small rooms for clients to unwind and interact with other people and opportunities for exercise and recreation. Clients can lay a solid foundation for recovery with the aid of a drug and alcohol detox clinic. This rehab center has a spacious parking lot for families who want to visit the residents. Additionally, the campus is well-maintained, just like a hotel or lodging establishment. The food in this Ohio Drug Rehab is prepared by the chef and is served three times a day.
Treatment Options
This Ohio Drug Rehab is purely residential, and the medication-assisted treatments in this facility are the following:
Drug Addiction

Drug Detox
Prescription drugs

Dual Diagnosis
The usual length of treatment in this facility is around 30 days. However, this may be extended or shortened depending on the clients' health condition.
Therapies at Midwest Detox Center, Maumee, Ohio
The therapeutic modalities in this rehab center are the following:
Individual Therapy
Group Therapy
Family Therapy
For evidence-based therapies, take a look at the information below:
Recreational Therapy
Expressive Therapy
After a course of treatment and therapy, clients will be given a unique relapse prevention plan to ensure a successful recovery.
Midwest Rehab Payment Options
This facility accepts self-payment and insurance. Please contact the facility to verify the client's insurance or visit the official website.
Licenses and Accreditations
Midwest Rehab is accredited by The Joint Commission and is a member of the National Association of Addiction Treatment Providers.
Ohio Drug Rehab Advantages
This facility comes with a fully-equipped gym that can be used by all the clients. With ellipticals, treadmills, spin bikes, weight-lifting machines, and a yoga area, our fitness center is fully stocked. These therapies aid in your body's physical recovery from addiction-related injuries.
Apart from these, the advantages of this facility are focused on its services. First, this facility offers gender-specific treatment. Men and women receive treatment differently from a mixed-gender program. Furthermore, on-site dental care, nutrition guidance, a fully equipped kitchen with freshly prepared meals, and supervised outdoor physical activities are also some of the things this facility provides.
Staff at Midwest Rehab Facility
The team is composed of medical doctors, clinicians, therapists, nurses, and other healthcare professionals.
Nancy Carroll, MD
Dr. Carroll is the Medical Director at Midwest Rehab Center. According to her, seeing the clients get better and live happy and productive lives is very rewarding for her.
Eric Trimm
Eric Trim is the Operations Manager at the facility. He has been with Midwest for four years and is currently enrolled at Owens Community College.
Morgan Cynthia Fair, MSW, LSW
Morgan Cynthia Fair is the Director of Clinical Programming of the Detoxification and Residential Treatment Centers. She helps create daily programming for the detoxification and residential treatment facilities and assists in overseeing the therapists and case managers. She makes sure that our clients learn while also enjoying some fun responsibly. Her main goal is to give the clients the tools they need to develop new, clean lives. She does not emphasize the drawbacks of addiction. Instead, we promote wholesome, optimistic outlooks on life.
Find Drug Rehabilitation Centers Near You Anywhere In the US
Addiction Resource team has compiled an extensive list of the top drug rehabilitation facilities around the country. Click on the state you are interested in, and you'll get a list of the best centers in the area, along with their levels of care, working hours, and contact information. Haven't found the rehab you need? Call the toll-free helpline below for professional assistance.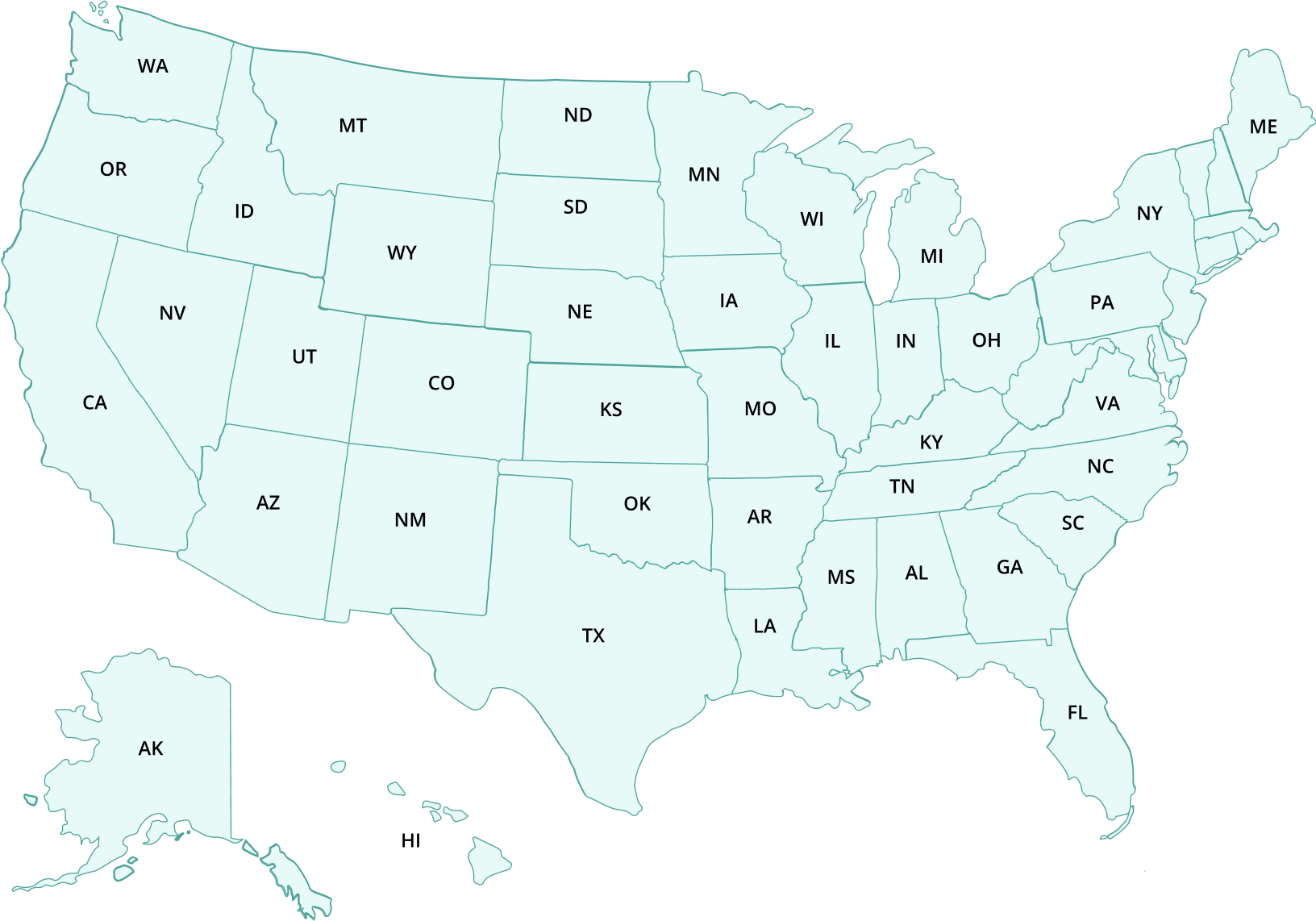 ---
Page Sources
The White House. (2017.). whitehouse.gov. https://obamawhitehouse.archives.gov/