According to the Department of Health in New York State, around 1.9 million New York residents have drug abuse problems. Even those 12-17 years old are reported to be addicted to illicit substances. Aside from drug addiction, there are other behavioral addictions, such as gambling, that are also alarming in New York. 
The question is, can Wellbridge Calverton Rehab, New York, offer support to these individuals?
Wellbridge Calverton: An Overview
In May 2020, the Wellbridge Addiction Treatment and Research Center began accepting patients with substance use disorders (SUD). Wellbridge Rehab is a private, for-profit organization that is located in Calverton, New York. At Wellbridge Addiction Treatment and Research, the focus is on the individual while providing care. Staff in the facility uses specialized evidence-based therapy to provide patients with enhanced care. Following a focused clinical evaluation, a unique treatment plan is created that may include clinical and supportive therapies, medical and mental health care when necessary, and medication management.
Patients with drug and alcohol addictions, including co-occurring disorders, who are 18 years of age or older are treated in this New York rehab center. The demands of people who are entering treatment for the first time, as well as those who have previously completed rehab and are looking for a more sustainable road to long-term recovery, are met by the facility's individualized approach to care. Wellbridge Calverton is a welcoming rehab organization for LGBTQIA+ people. Additionally, therapy and support programs for families are incorporated since the staff understands that they also suffer alongside patients.
Find the best treatment options. Call our free and confidential helpline
Housing and Food at Wellbridge Rehab
The six buildings that make up Wellbridge Addiction Treatment and Research are arranged in a horseshoe design to foster a sense of community and seclusion on a 96-acre site covered in beautiful woodlands. Light-filled, inspiring settings are provided in the treatment rooms, lodging, wellness center, and creative arts center to assist your regular programs. Clients can withdraw from the world to mend and come back to it revitalized, thanks to the serene environment. For the rooms, there are private and semi-private ones. Each room is built with a bathroom, study area, and a comfy sofa.
Additionally, Wellbridge Rehab also has a spacious living room, kitchen area, and dining room. Everything is elegant in this rehab center. There are common areas, wellness centers, art rooms, and an auditorium as well. For the food, the meals are served three times a day with snacks in between. Take note that the meals are planned by a dietitian and served by the staff.
Treatment Options
The following levels of care are offered in this Calverton Rehab:
Partial Hospitalization Program
For specific treatments in this Calverton Rehab New York, take a look at the information below:
Drug Addiction

Prescription Drugs
Synthetic Drugs

Co-Occurring Disorders

ADHD
Anger
Anxiety
Bipolar
Codependency
Depression
PTSD
The length of treatment in Wellbridge Calverton depends on the severity of the addiction and the type of substance used.
Therapies at Wellbridge Addiction Treatment and Research
The following types of modalities are offered in this New York rehab center:
Individual Therapy
Group Therapy
Family Therapy
For holistic and evidence-based therapies, take a look at the information below:
Art Therapy
Massage Therapy
Nutrition
Psychoeducation
Recreation Therapy
After a course of treatment and therapy, clients will be given a unique discharge plan for them to prevent relapse and ensure a successful recovery.
Wellbridge Calverton Payment Options
Wellbridge Calverton accepts self-payment and insurance. Some of the health insurance accredited are BlueCross BlueShield, Cigna, United Healthcare, Northwell Direct, and Magna Healthcare.
Licenses and Accreditations
Wellbridge Calverton is accredited by The Joint Commission.
Wellbridge Rehab Advantages and Amenities
Wellness is an essential component of every treatment plan in Wellbridge Rehab because of its comprehensive approach to care. The staff believes that a healthy body and active spirit are prerequisites for a healthy mind. Thus, recreational programs are a part of treatment and are tailored to the patient's needs. Numerous alternatives are available in the Wellness Center, including yoga, massage treatment, a workout area, and a therapy pool.
Aside from these, Family Program is also made available. The course provides practical coping mechanisms and skill-based strategies. Participation in individual family sessions, multi-family sessions, and support groups is highly encouraged. Wellbridge's close proximity to the New York metropolitan region makes it easy for families to visit and take part in family programs. Weekly individual, evidence-based, 90-minute family therapy sessions are held in-person or via telehealth under COVID safety procedures (patient and family).
Staff at Wellbridge Rehab
The Wellbridge team is made up of renowned addiction specialists and researchers. These perceptive and receptive people thrive in an environment that values creativity and kindness.
Edmond Hakimi, DO
Dr. Hakimi is the Medical Director of Wellbridge Rehab. In this role, he is to offer exceptional treatment for people with substance use disorders and wrap-around services, such as Medication for Addiction Treatment, Cognitive Behavioral Therapy, Dialectical Behavior Therapy, and Motivational Interviewing.
Jon Morgenstern, Ph.D.
Dr. Morgenstern is the President of this New York rehab facility. The development of efficient treatments for substance use disorders and ensuring that these treatments are broadly accessible within the healthcare system have been the emphasis of Dr. Morgenstern's career. Over the past 30 years, the National Institute of Health has continuously sponsored his research initiatives, and he has authored more than 130 peer-reviewed scientific articles.
Christopher Yadron, Ph.D.
Dr. Yadron is the CEO of Wellbridge Rehab. In this role, he is responsible for both strategic and operational aspects of the organization, building on the strategic vision, branding, marketing, and business plan that is currently in place and advancing all functional areas of the company in the direction of the objectives of providing exceptional patient experiences while achieving overall business success.
Find Drug Rehabilitation Centers Near You Anywhere In the US
Addiction Resource team has compiled an extensive list of the top drug rehabilitation facilities around the country. Click on the state you are interested in, and you'll get a list of the best centers in the area, along with their levels of care, working hours, and contact information. Haven't found the rehab you need? Call the toll-free helpline below for professional assistance.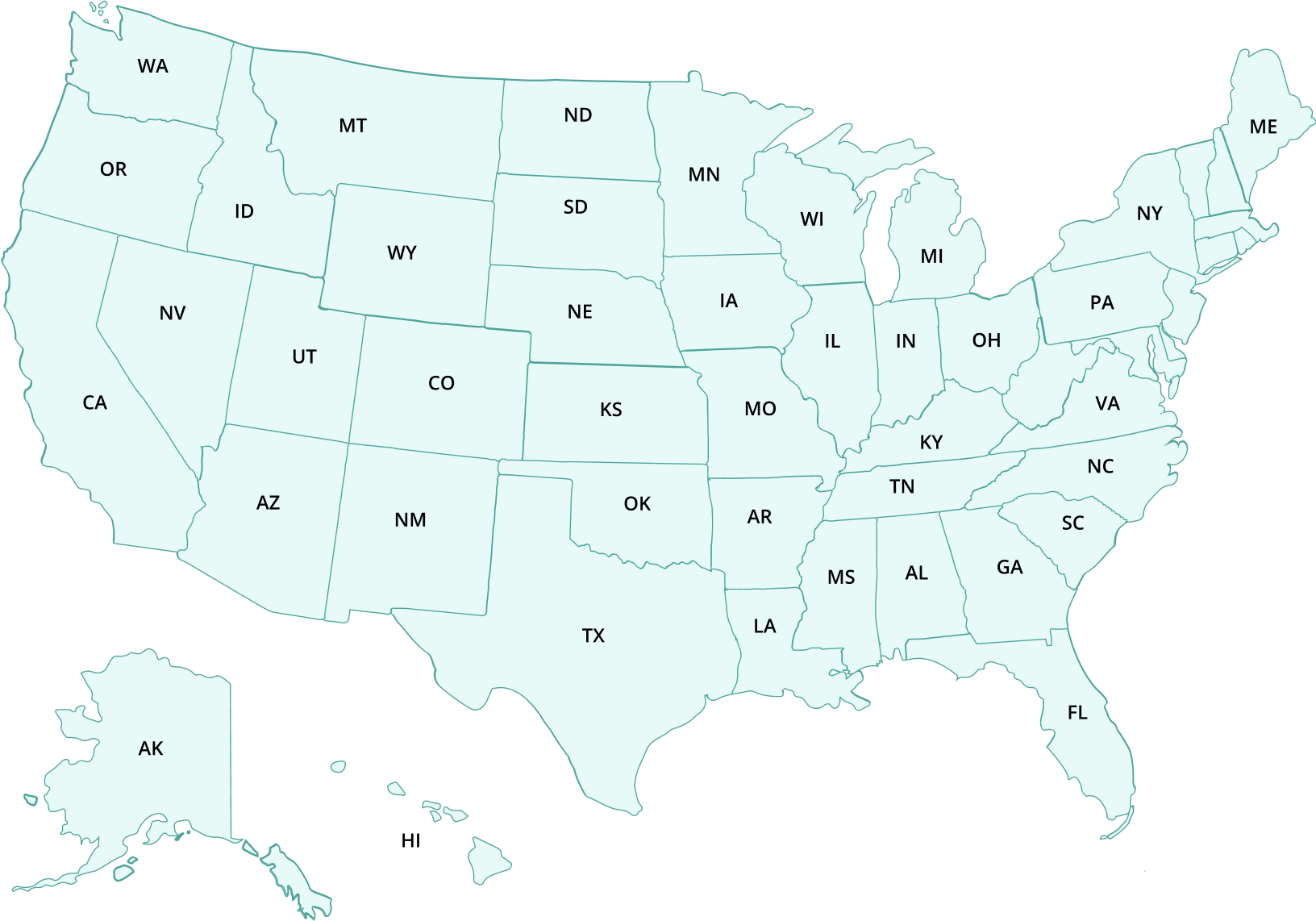 ---
Page Sources
Priority Area: Mental Health/Substance Abuse - Substance Abuse. (n.d.). Retrieved from https://www.health.ny.gov/prevention/prevention_agenda/mental_health_and_substance_abuse/substance_abuse.htm