In 2020, it was reported that there was a 40% increase in the death rate due to illicit drug abuse, and most of these drugs are opioids, specifically, Fentanyl. The North Carolina Drug Control Update shows that around 8% of North Carolina residents use illicit drugs. This rate is comparable to the national average, which is 8.02%. Apart from opioids, marijuana and cocaine are also common ones abused. The question is, can Fellowship Hall, a North Carolina Drug Rehab, help the community eradicate substance use disorder?
Fellowship Hall Greensboro, NC: An Overview
Fellowship Rehab was founded in 1971. It is one of the long-standing non-profit private rehab centers in North Carolina that offers treatment to men and women. This facility was the idea of four Greensboro, North Carolina, businessmen who had found sobriety and wanted to assist others in discovering hope and healing through an alcoholism treatment. This facility was the first Alcohol and Drug Treatment Specialty Hospital licensed by the State of North Carolina, and its program was established on the principles of the Twelve Steps of Alcoholics Anonymous and modeled after Harbor House, a treatment institution in Memphis, Tennessee.
This rehab center is a reputable facility in the treatment sector with a mission and values-driven culture. Its local institutions' nursing and counseling programs and the psychiatric residency program run by Duke University Health System have all benefited from the training the facility provides. As a result, the center has developed a reputation as a center of excellence for teaching.
The center has been preventing addiction from taking lives for 50 years. It has helped more than 30,500 visitors and is still dedicated to carrying out the founders' objective of becoming a "Gateway to Freedom" for people battling alcohol and drug addiction.
Find the best treatment options. Call our free and confidential helpline
Housing and Food at Fellowship Hall Greensboro, NC
Fellowship Hall Greensboro, NC, is a 99-bed private, specialty hospital that provides care to adult women and men who are addicted to drugs and/or alcohol. The cost is reasonable because the housing is exceptionally comfortable. This facility offers a unique setting where clients will be treated with respect and dignity. It also provides a community that accepts clients as you are without passing judgment in a peaceful, tranquil setting situated on more than 120 acres.
The outside campus is well-maintained, and so is the inside. Clients can enjoy a spacious living room and cafeteria. There are day rooms, art rooms, and small rooms for clients to do individual and group sessions. There is also a meditation trail for clients to their reflection sessions. One great thing about this facility is that its outpatient campus is located in a different area. Additionally, the campus for women is different from the campus for men. The rooms are semi-private, and in each room, there are two beds, a study table, a bathroom, and wardrobes. For the food, the meals are served and prepared by a dietitian and chef to ensure that the clients get enough nutrition while recovering. Apart from the 3x-a-day meals, during the day, patients will have access to juice, soda, tea, and coffee.
Fellowship Hall Treatment Options
The following levels of care are offered in the facility:
Hospital Inpatient Treatment
For specific treatments, take a look at the information below:
The length of treatment will depend on the severity of the addiction and the health condition of the patient. During rehabilitation for working professionals, the schedule of treatment is adjusted depending on their work schedule.
Therapies at Fellowship Hall North Carolina
The following types of modalities are offered in the facility:
Individual Counseling
Group Counseling
Family Counseling
Couples Counseling
For holistic and evidence-based therapies, take a look at the information below:
Brief Intervention
Contingency Management
Matrix Model
After a course of treatment and therapy, clients will get a unique relapse prevention plan to ensure a successful recovery.
Fellowship Hall North Carolina Payment Options
This facility accepts self-payment and insurance. Some of the insurance companies approved are Tricare, Aetna, BlueCross BlueShield, Cigna, Humana, MedCost, and Beacon Health.
Licenses and Accreditations
Fellowship Hall North Carolina is accredited by The Joint Commission. It is also a member of the National Association of Treatment Providers, the Addiction Professionals of NC, the International Nurses Society on Addictions, and the National Association of Addiction Professionals.
Fellowship Hall North Carolina Advantages and Amenities
This facility has its fully-equipped fitness center, basketball court, and yoga room. Another advantage clients can get is that nurses are available 24/7. Being enrolled in this facility is like being admitted to a hospital where medical staff attends to your needs round-the-clock. 
There is also this Extended Treatment Program that clients can avail themselves of for free. This program gives an additional 8-10 weeks of treatment to address other issues connected with addiction, such as trauma, grief, and family issues. Lastly, there is this Continuing Care Program. Clients check-ins at one week, one month, three months, six months, nine months, and a year after discharge.
Staff at Fellowship Hall
The staff in the facility is composed of nurses, doctors, psychiatrists, therapists, and other licensed healthcare professionals.
Mike Yow, MA, NPM, LCAS
Mike Yow is the CEO and president of the rehab center. He has extensive experience in inpatient, outpatient, and extended treatment services and started his career in substance misuse treatment in 1988 at the Crawford Center in Greensboro, North Carolina. He has been licensed since 1998 and has been certified by the North Carolina Substance Abuse Professional Practice Board since 1993. He graduated from Greensboro College with a BA and UNC Greensboro with an MA. Prior to becoming President & CEO in 2016, Mike helped to establish and facilitate Fellowship Hall Greensboro, NC's Extended Treatment after joining the organization in 1993 as Assistant Clinical Director. He has a Certificate in Nonprofit Management from UNC-Greensboro and has completed Leadership Greensboro and the Executive Director's Academy.
Mike Washo, MD
From the RJ Blackley Alcohol and Drug Abuse Treatment Center in Butner, North Carolina, where he worked as a staff psychiatrist, Dr. Washo relocated to Fellowship Hall Greensboro, NC, as Medical Director.
He graduated from Duke University with a bachelor's degree and from the University of Pittsburgh School of Medicine with a medical degree. He has two board certifications, one from the American Board of Addiction Medicine and one from the American Board of Psychiatry and Neurology. Dr. Washo was familiar with the facility's programs thanks to its educational partnership with the Duke University School of Medicine Department of Psychiatry. In the middle of the 2000s, as part of his psychiatric residency at Duke, he undertook a clinical rotation here.
Misty Billingsley, BSN, RN
Mysti has worked in the medical field for more than 15 years. As a staff nurse, Mysti joined the facility's Nursing team in 2018. She graduated from the University of North Carolina at Greensboro with a Bachelor of Science in Nursing. Mysti worked at Cone Health System before joining the facility. She started there as a Certified Nursing Assistant before changing to a Registered Nurse and moved to the Intensive Care Unit, where she got practical expertise in treating acute withdrawal symptoms. Currently, she is the Director of Nursing at the facility. She enjoys spending time with her family and two rescue dogs and is passionate about working in the field of addiction.
Find Drug Rehabilitation Centers Near You Anywhere In the US
Addiction Resource team has compiled an extensive list of the top drug rehabilitation facilities around the country. Click on the state you are interested in, and you'll get a list of the best centers in the area, along with their levels of care, working hours, and contact information. Haven't found the rehab you need? Call the toll-free helpline below for professional assistance.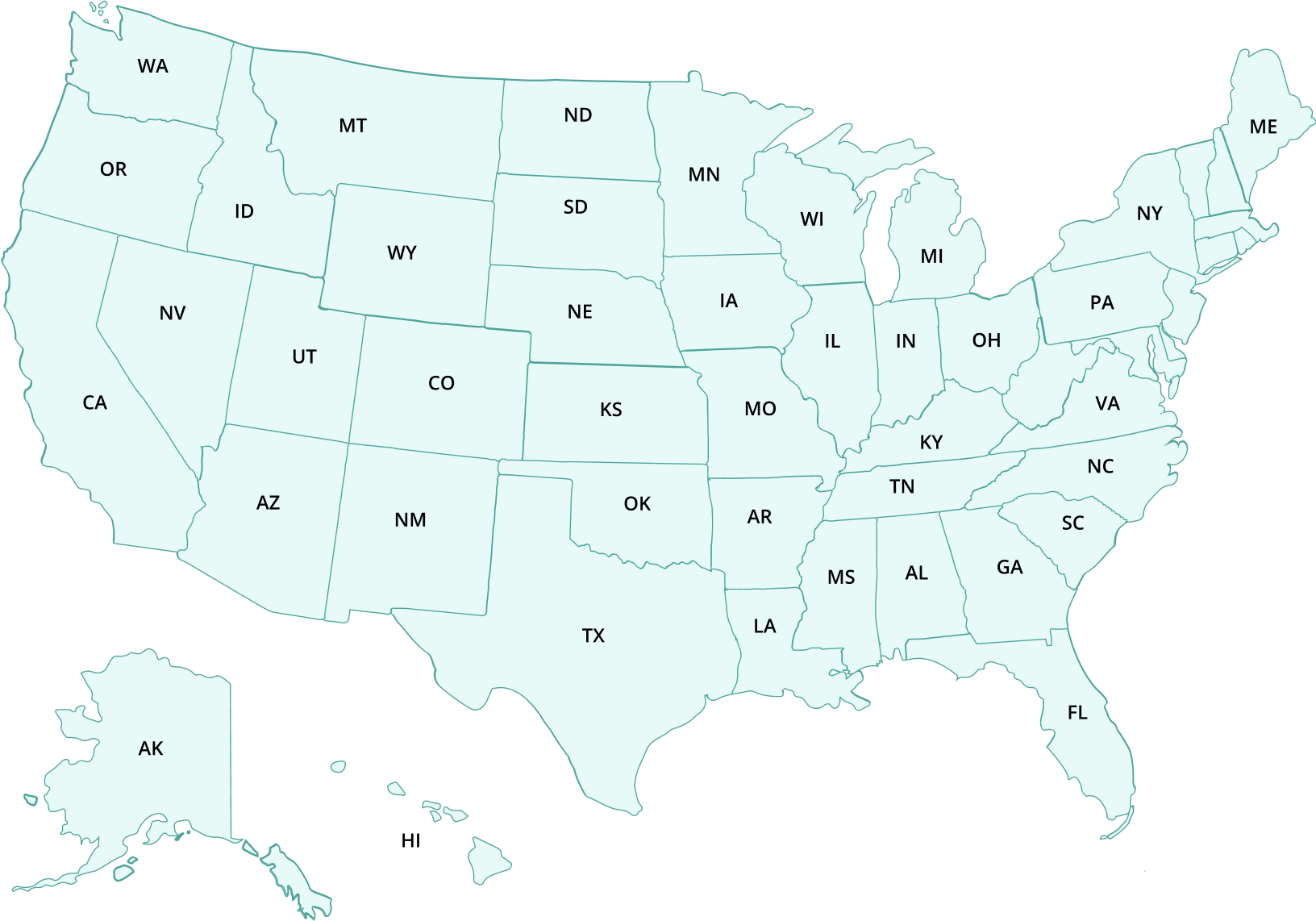 ---
Page Sources
North Carolina Reports 40% Increase in Overdose Deaths in 2020 Compared to 2019; NCDHHS Continues Fight Against Overdose Epidemic. (2022, March 21). NCDHHS. Retrieved from https://www.ncdhhs.gov/news/press-releases/2022/03/21/north-carolina-reports-40-increase-overdose-deaths-2020-compared-2019-ncdhhs-continues-fight-against
The White House. (2017b, January 19). Obama White House. https://obamawhitehouse.archives.gov/