According to the Substance Abuse and Mental Health Services Administration, around 1.1 million people above 12 years old in Chicago use illicit drugs. In Illinois, the prevalence rate of drug abuse is 13.6%. This is comparable to the national average, which is 14.7%. Additionally, 6.1% of these illicit drug users experience major depressive episodes. 
The question is, can Gateway Recovery Center provide support to these individuals?
Gateway Foundation Centers: An Overview
Established in 1968, Gateway Foundation centers provide evidence-based treatment to help individuals battling drug addiction and alcoholism. Healthcare professionals in this rehab center practice cost-effective, innovative, and specialized outpatient, inpatient, and aftercare treatment to clients. Moreover, this rehab center is one of the private, non-profit rehab facilities in Illinois that offers dual diagnosis treatment for those who deal with mental health problems associated with substance abuse. For the outpatient program, clients are required to attend meetings from Monday to Thursday from 5:30 pm to 8:30 pm and Fridays from 12 noon to 3:00 pm. Additionally, on Saturdays, family support meetings are held.
Gateway rehab is dedicated to promoting a drug-free life to children, adolescents, and adults by providing a unique treatment plan to all with substance abuse disorders. For those without insurance, these Illinois rehab centers may be reached out for free. 
Currently, there are 16 Gateway Foundation centers in Illinois. They are located in:
Aurora
Carbondale
Caseyville
Chicago
Downers Grove
Gurnee
Jacksonville
Joliet
Lake Villa
Pekin
Skokie
Springfield
Swansea
All of the treatments in these centers are age-based and gender-specific for a more suitable recovery process.
Find the best treatment options. Call our free and confidential helpline
Housing and Food at Gateway Rehab
At Gateway Center, clients are required to work toward recovery. This is the reason why the residential treatment in Gateway rehab is so strict, at the same time, supportive of the recovery journey of each client. The campus is a university-like one, and in this rehab, there are day rooms, art rooms, small rooms, and rooms for group discussion. Bedrooms and bathrooms are semi-private and are gender appropriate. Some have 2 beds in each room while others have 4 beds in each room. The beds are also single-sized, and although the foams are not that thick, they are still comfy. Moreover, the rooms are relaxing and are air-conditioned, and are built with a television. 
In the Carbondale Gateway Foundation facility, there is a huge living room and an outdoor area for group activities. Generally, the facilities are not that cozy. However, they are all neat and well-maintained. The interior design of the facilities is minimal but pleasing to the eyes. Furthermore, the kitchen area in all the rehab facilities of Gateway Foundation is spacious, and the meals are prepared and served by chefs and dietitians. 
Treatment Options
When it comes to the treatment options, Gateway Foundation centers provide the following:
Partial Hospitalization Program (PHP)
Additionally, for specific treatments in this facility, take a look at the information below:
Drug Addiction
Alcohol Addiction
Dual Diagnosis

Anxiety
Depression
Trauma
OCD
For drug addiction treatment, prescription drug addiction and party drug addiction are also addressed.
Therapies at Gateway Rehab
In terms of therapies, this rehab center offers the following types of modalities:
Group therapy
Individual therapy
Family therapy 
For specific therapies at Gateway Rehabilitation Center, take a look at the information below:
Trauma Therapy Program
Mindfulness-Based Sobriety
Acceptance and Commitment Therapy
Coping Skills Therapy
Group and Individual Therapy
All of these therapies are provided based on an evidence-based and holistic approach.
Gateway Rehab Payment Options
Gateway rehab accepts self-payment and most major insurance providers such as Mercy, Cigna, ComPsych, Aetna, Humana, LifeSynch, Multiplan, Anthem, Gateway Health, Health Alliance, HealthLink, Unicare, United Health Care, and BlueCross BlueShield.
Gateway Foundation Licenses and Accreditations
Gateway Center is accredited and licensed by the following governing bodies:
The Joint Commission
National Association of Treatment Providers
Gateway Center is also supported by FoRSE Treatment Outcomes Programs to ensure effective treatment programs.
Gateway Rehab Advantages and Amenities
When it comes to the facilities, Gateway Center is proud to announce its table tennis court, gym, and basketball court. These areas are present in all the facilities to support the physical health of the clients on their journey to recovery. The facility believes that physical health is as important as mental and spiritual health when it comes to recovering from drug and alcohol abuse.
Aside from these, there are also medical clinics available in all facilities of Gateway Foundation. This is one of the advantages of Gateway Center because not all rehab centers have it. Take note that medical clinics are important when treating physical damage caused by drug addiction and alcohol abuse.
Another advantage of this rehab center is its virtual program. It allows clients to connect with their healthcare providers anytime and anywhere. This method of treatment can make a recovery more accessible, especially during this time of the pandemic. With the online hub of this facility, clients can also explore educational webinar series together with their loved ones.
Lastly, this facility offers a flexible plan for clients. If clients do not have enough resources to pay for their treatment, Gateway Health Payment Plan can be purchased.
Staff at Gateway Foundation Centers 
The staff in this facility is composed of individuals under-recovery, psychologists, medical doctors, and other healthcare professionals.
Roueen Rafeyan, MD
Dr. Roueen Rafeyan holds a Psychiatry and Neurology Diploma and is currently the Chief Medical Officer at Gateway Rehab. He has been in the addiction treatment profession for more than 20 years, and he is responsible for formulating medical protocols, policies, and procedures in the facility. He also works with other physicians and clinicians in the center to improve the treatment plan for each client.
Marc Turner, MS
Marc Turner is responsible for managing the facility's Community Division. He started working in the center in 2017, and since then, he has been responsible for providing substance use disorder treatment and health treatment programs. Generally, he helps in improving patient experience while they are enrolled in the facility. Additionally, Marc is one of the well-respected and lively program speakers in Illinois.
Gregg Dockins, CCJP, LCDC
Gregg Dockins is responsible for the facility's Corrections Division. This means that he manages the patients who are enrolled as a consequence of their incarceration. He also looks after those in-custody treatment services. Gregg Dockins has been in the Gateway Community since 2000, and he remains committed to supporting the field of criminal justice treatment.
Find Drug Rehabilitation Centers Near You Anywhere In the US
Addiction Resource team has compiled an extensive list of the top drug rehabilitation facilities around the country. Click on the state you are interested in, and you'll get a list of the best centers in the area, along with their levels of care, working hours, and contact information. Haven't found the rehab you need? Call the toll-free helpline below for professional assistance.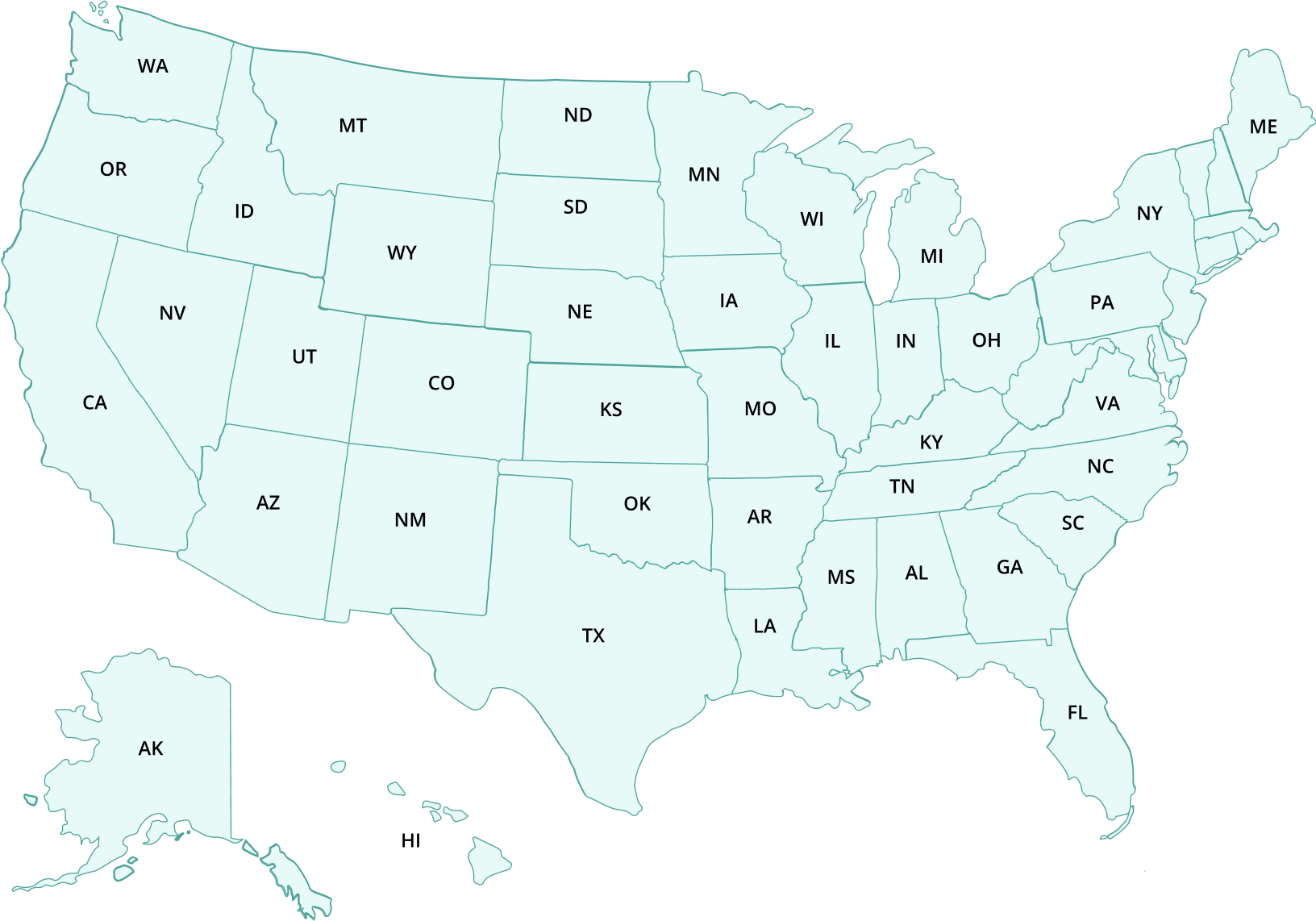 ---
Page Sources
Chicago-Joliet-Naperville, IL-IN-WI | CBHSQ Data. (2011.). Retrieved from https://www.samhsa.gov/data/report/chicago-joliet-naperville-il-wi