In Idaho, it was reported that the rate of illicit drug use is around 9.36%. This rate is higher than the national average, around 8.82%. Aside from marijuana, the most commonly abused drugs are pain relievers and stimulants. Additionally, the rate of drug-induced death is 11.7 per 100,000.
The question is, can Northpoint Washington and the facilities of Northpoint Nebraska and Idaho offer support to these struggling individuals?
Northpoint Recovery: An Overview
Founded in 2009, Northpoint Recovery is an institution for behavioral healthcare. It is a private, non-profit organization that assists victims of substance misuse, both male and female, and offers them care and recovery. The rehab facility has treatment programs that are fully accredited, boast a high success rate, and have many former patients ecstatic about the staff and facility.
Furthermore, the facility provides a continuum of treatment that begins with a preliminary evaluation, the sole goal of which is to ascertain each client's particular needs. Clients who require it can access on-site detox facilities. Additionally, clients then have the choice of enrolling in an inpatient or outpatient program for their treatment. The staff also develops an aftercare program specifically for each client to lower the likelihood of relapse. When creating their personalized treatment plan and enrolling them in a program, the client's preferences are taken into consideration, as well as the diagnosis made following the initial evaluation. This guarantees that certain client gets the tailored care they require. In order to provide better care, the staff-to-client ratio is also kept at 2:1.
Find the best treatment options. Call our free and confidential helpline
Housing and Food at Northpoint Rehabilitation
Male and female resident clients are housed in separate quarters on the same site in Northpoint's co-ed residential facility. A total of 22 residents can be accommodated at once in the residential complex. Two clients who are living together share the bedrooms, which are furnished with beds, closets, and shelves. Each home has a number of bathrooms that the occupants can use in tandem.
There is lots of room for socialization at the facility, both inside and outside the residential structure. There are plenty of large couches, pillows, and other furniture lying around for clients to relax on and watch TV at their convenience. For the benefit of the clients, the campus also boasts a well-kept backyard with picnic tables and umbrella shades surrounded by large trees.
Food is served three times daily in a dining area with round tables and seats. A skilled caterer serves fresh and nourishing meals; clients can always have snacks whenever they get hungry.
Treatment Options
The following levels of care are offered in Northpoint Rehabilitation:
Partial Hospitalization Program
For evidence-based treatments, take a look at the information below:
At Northpoint Rehab, patients enter the rehab program after completing their drug and/or alcohol detox, where they will address the psychological issues that led to their substance dependence.
Therapies at Northpoint Rehab
The following types of modalities are offered at Northpoint Rehab:
Individual Therapy
Group Therapy
Family Therapy
For holistic therapies, take a look at the information below:
After a course of treatment and therapy, the clients will be given a unique relapse prevention plan and relapse prevention counseling to ensure a successful recovery.
Northpoint Rehab Payment Options
The cost of care at NorthPoint Rehabilitation varies according to the coverage offered by the client's insurance. The facility accepts self-pay as well as state-funded or private insurance as forms of payment. Some of the health insurance accredited are Aetna, Allegiance, Beacon, Cigna, First Choice Health, Harvard Pilgrim, Horizon Healthcare, Multiplan, and United Healthcare.
Licenses and Accreditation
Northpoint Rehab is accredited by The Joint Commission.
Northpoint Rehabilitation Advantages and Amenities
Northpoint Rehab offers one of the best alcohol and drug treatment facilities in Idaho and the Treasure Valley. With a high percentage of graduates crediting the facility's therapy and support for helping them stay sober, their empirically-based approach has demonstrated its success. The specialized treatment plans combine evidence-based holistic therapies with conventional methods, such as the 12-step philosophy.
Another advantage of Northpoint Rehab is its mobile application. Generally, graduates of Northpoint Rehabilitation can benefit much from it. Currently enrolled and previous clients can share their thoughts and show their support to the community using this app.
Staff at the Facility
The team in this rehab center is committed to saving lives and mending relationships by offering top-notch care and treatment options. Our team exemplifies our guiding principles of inspiration, humility, conviction, and heart.
Nycole Thomas
Nycole Thomas is the Director of Patient Services at Northpoint Rehabilitation. She is in charge of managing the medical divisions of Northpoint in Idaho and Washington. Nycole, a certified nurse with experience in hospice and corrections, was instrumental in the development and growth of the medical teams in both states, as well as in the creation and implementation of the Northpoint Recovery treatment center in 2015.
Stacey Shaw
In January 2020, Dr. Stacey Shaw began working with Northpoint Recovery as the region's Director of Clinical Operations and Compliance. In this capacity, Stacey is in charge of ensuring that sites in Washington, Idaho, and Colorado operate clinically and meet all regulatory requirements.
Erica Lopez
In 2015, Erica started working with the organization as a counselor at Northpoint Recovery. As a graduate of the Advanced Standing Social Work Program at Boise State University, she concentrated on mental health, crisis intervention, substance addiction, and advocacy for the LGBT community.
Erica ensures and guarantees that the programs are complementary and diversified in their approach to treating patients with substance misuse and mental health concerns. She also works with clinical teams to achieve this goal. She works hard to stay up to date on the most recent research and techniques that can enhance patient outcomes and recovery because she is driven to uncover the underlying causes of a patient's persistent problems.
Find Drug Rehabilitation Centers Near You Anywhere In the US
Addiction Resource team has compiled an extensive list of the top drug rehabilitation facilities around the country. Click on the state you are interested in, and you'll get a list of the best centers in the area, along with their levels of care, working hours, and contact information. Haven't found the rehab you need? Call the toll-free helpline below for professional assistance.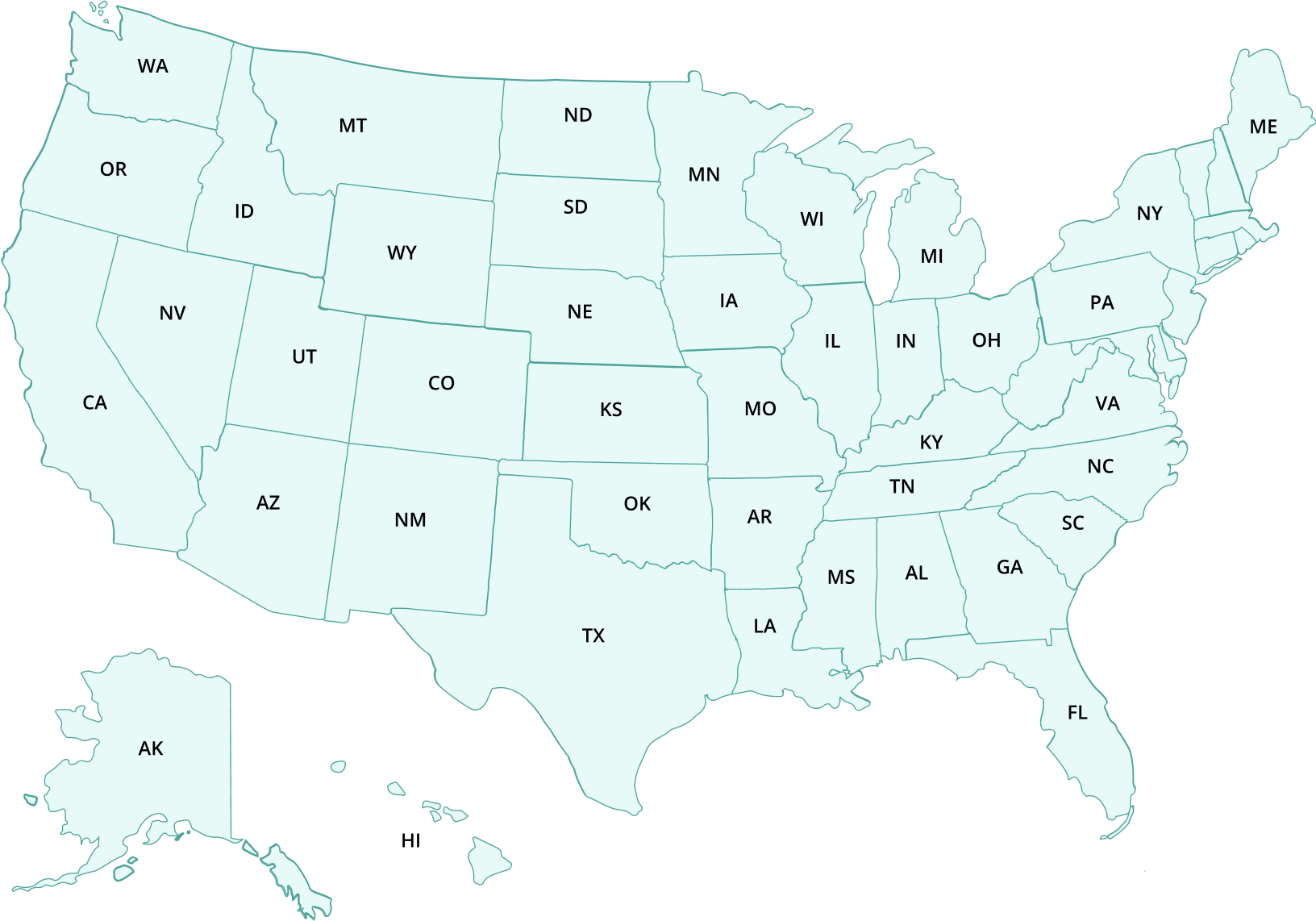 ---
Page Sources
The White House. (2017.). Idaho Drug Control Update. https://obamawhitehouse.archives.gov/