According to the Substance Abuse and Mental Health Services Administration, the average number of illicit drug users in New Jersey is around 584, and those 12 years old and above are most at risk of this abuse. Moreover, aside from illicit drugs, marijuana, tobacco, and alcohol addiction are also prevalent. The question is, can Princeton Rehab NJ Detox Center offer support to these struggling individuals?
Princeton Detox and Recovery: An Overview
The tri-state region's top medical detox centers include Princeton Detox & Recovery Center. In addition to 24-hour medical supervision and a variety of therapeutic therapies, this NJ Detox Center provides its clients with a comfortable, homelike retreat. To make the detox process as safe and comfortable as the staff can, medications and therapies to help relieve the discomfort of withdrawal are also provided.
Princeton Detox, run by the Guardian Recovery Network, was founded by top addiction specialists in the year 2019 as a private, non-profit organization. Currently, its residential capacity lies around 30-50. In addition to case management services, treatment options include optional therapy. Guardian Recovery Network was founded in 2006 with the intention of offering top-notch treatment for substance use disorders. Along with other Guardian Recovery Detox Centers institutions, a full continuum of care, thorough treatment, and support at all levels of care are provided.
Princeton Detox and Recovery Center offers flexible, thorough, and efficient detoxification services for those dealing with substance use issues. In order to offer a personalized recovery experience that is suited to each patient's particular circumstances, this rehab center combines evidence-based procedures and holistic approaches.
Find the best treatment options. Call our free and confidential helpline
Housing and Food at Princeton New Jersey Detox
The brand-new, cutting-edge facility of Guardian Recovery Network is the ideal setting for recovery with all the conveniences of home. Every feature of this rehab facility was planned to offer the top conveniences and a cozy ambiance that improves the healing process. A fully staffed medical center, calm lounges, a café with an on-site chef, and modern, comfy mattresses are all available. For clients to feel entirely at ease and comfortable while undergoing drug and alcohol detox, Princeton Detox & Recovery Center provides a homelike getaway together with top-notch medical care.
Inside the campus are day rooms, art rooms, and several spacious living rooms. The bedrooms are semi-private, and there are two queen-sized beds, a bathroom, and wardrobes in each room. The environment in each room is hotel-like. Clients can surely relax and reflect while they are on their way to a successful recovery.
Treatment Options
The following levels of care are offered at Princeton New Jersey Detox:
For medication-assisted treatments at Princeton New Jersey Detox, take a look at the information below:
The length of treatment in this NJ detox center is only up to 7 days. However, this may be prolonged if the detox process needed for the client is extensive.
Therapies at Princeton New Jersey Detox
The following levels of care are offered in this rehab facility:
Individual Therapy
Group Therapy
Family Therapy
For evidence-based and holistic therapies at Princeton Detox, take a look at the information below:
Generally, these therapies are meant to assist patients in comprehending the disease of addiction, learning healthy, using stress management techniques, strengthening their sense of accountability and self-esteem, staying motivated to abstain from drugs, and developing coping mechanisms for high-stress, high-risk situations after treatment.
Princeton New Jersey Detox Payment Options
This facility accepts self-payment and health insurance. Some of the accredited health insurance companies at Princeton Detox include Humana, Aetna, Cofinity, First Health Network, Beacon, Anthem, and BlueCross BlueShield.
Licenses and Accreditations
Princeton Detox and Recovery Center is accredited by The Joint Commission.
Princeton Detox Advantages
There are not many amenities at Princeton Detox. However, its services are highly unique, making them an asset of the facility. First, the facility is open 24/7. This means that the patients can be catered to at any time of the day.
Second, Princeton Detox & Recovery Center's principal objective is to offer clients a realistic route to lasting recovery. Everyone's journey down this road will look different, and the staff most definitely does not expect the clients to travel it alone. Thus, a case manager will be appointed to each client, and it will be his or her job to organize individualized care around the customer's unique needs and specifications. To ensure that the strategy for recovering from addiction is being followed, case managers will frequently check in with their clients. To put it another way, the client-centered approach to case management services will aid each client in staying on track.
Third, a post-treatment plan is also provided. However, unlike other rehab facilities, the post-treatment plan in this center is still handled by case managers. This means that even though the cost of this plan is much more affordable, the services offered are not sacrificed. The facility provides sustainable housing to keep the clients stay on the road to recovery after their treatment.
Staff at Princeton Detox & Recovery Center
The medical staff is made up of qualified physicians and nurses with years of experience in drug and alcohol detoxification.
Amanda Hilzer, M.Ed, LCADC, CCS, ICAADC, CAADC
Amanda Hilzer is the Executive Director at the facility. She earned both her undergraduate psychology degree and her master's degree in counseling psychology from Lehigh University. For more than 16 years, Amanda has served as a clinical manager and a counselor in the fields of treating mental illness and substance use disorders. She holds certifications in clinical supervision (NJ & PA), licensing in drug and alcohol counseling, and advanced certification in alcohol and drug counseling in both states.
Martha Goldman, RN, BSN, MA, NBCC, LAC
Martha Goldman is the Director of Nursing at the facility. She has 30 years of expertise in treating addiction and has worked as the Capital Health Medical Center's nurse manager of the obstetrics department for 16 years. She is a passionate support of everyone involved in her work, including the clients, their families, support, nursing personnel, medical personnel, and management team, serving as a showcase for her managerial abilities. High ethical standards, core values, and excellence are all included by Mrs. Goldman in her clinical nursing practice. She has a Master of Arts in Counseling Services, is certified by the National Board of Certified Counselors, and is a licensed associate counselor. She is committed to the fields of mental health and substance misuse.
Lauren Eichmann, CRS
Lauren Eichmann is one of the counselors at the facility. She has worked in the field of substance abuse treatment for more than five years and is a Certified Recovery Specialist. In order to end the intergenerational cycle of addiction, she has specialized in Women's Issues and assisting parents in recovery to be present, loving, and involved with their children's lives. As a woman in long-term recovery, Lauren is driven to help others find their own paths to recovery and the skills necessary to live life on their terms.
Find Drug Rehabilitation Centers Near You Anywhere In the US
Addiction Resource team has compiled an extensive list of the top drug rehabilitation facilities around the country. Click on the state you are interested in, and you'll get a list of the best centers in the area, along with their levels of care, working hours, and contact information. Haven't found the rehab you need? Call the toll-free helpline below for professional assistance.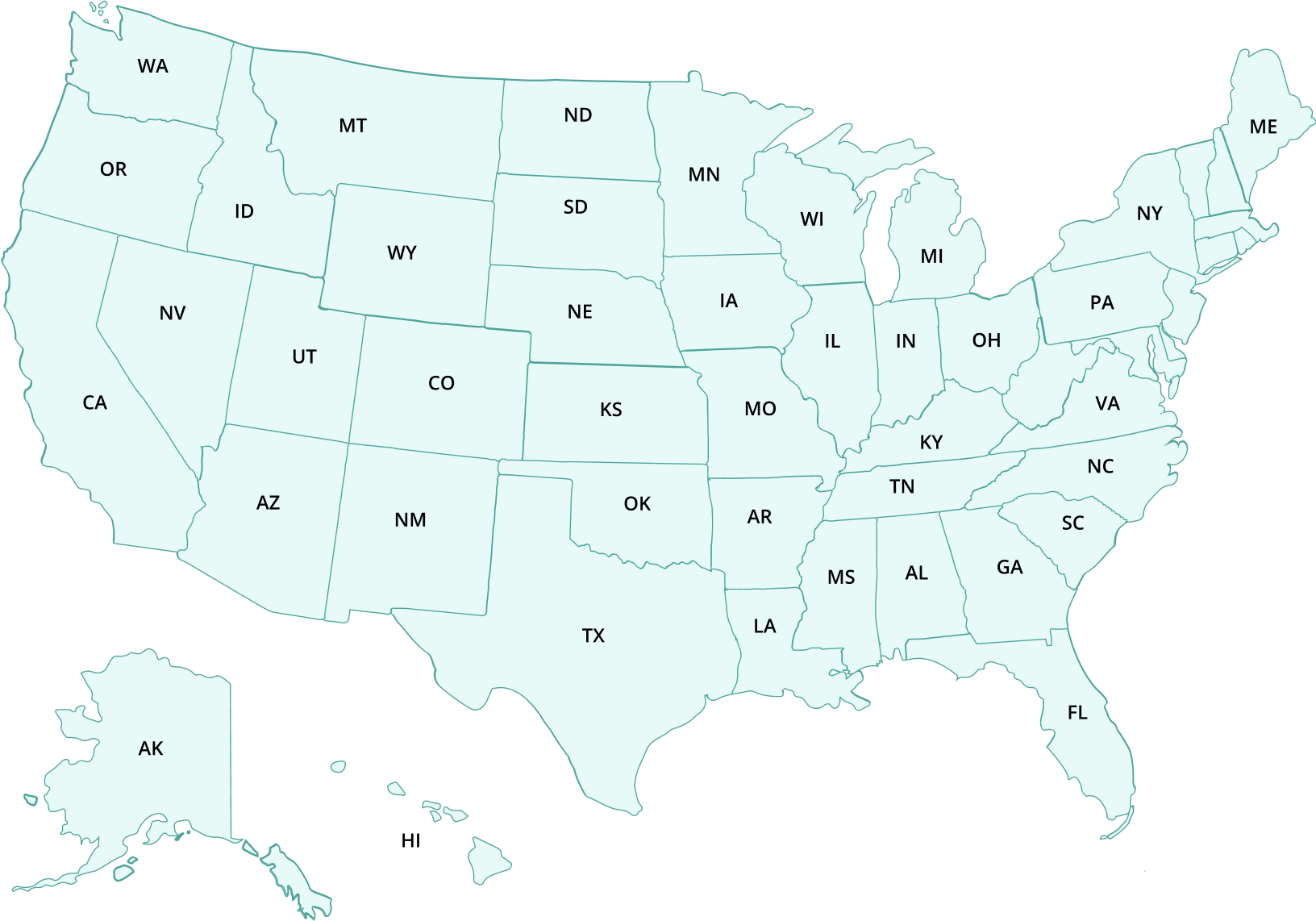 ---
Page Sources
New Jersey (NJ). (2014.). CBHSQ Data. https://www.samhsa.gov/data/report/new-jersey-nj-0