According to the Substance Abuse and Mental Health Services Administration, the average number of illegal drug users in Pennsylvania is around 755, and the average number of those who smoke marijuana is around 3207. Additionally, in Pennsylvania, an estimated 5700 are reported to be addicted to alcohol.
The question is, can Silvermist Recovery Center Pennsylvania help these struggling individuals?
Silvermist Recovery Center: An Overview
Pyramid Rehab Center, Pennsylvania, is an exclusive inpatient rehab that provides person-focused and specialized addiction and mental health treatment. This is one of the private, non-profit rehab centers with luxury residences. The clinician-to-client ratio is 1:4 to ensure a successful recovery. Additionally, through the post-inpatient care program of Pyramid Rehab Center, clients can retain their privacy, dignity, and comfort throughout.
This Pennsylvania rehab center was founded in 2006 by Pyramid Healthcare. Since then, it has offered highly individualized treatment to meet the client's needs. Some of these programs address drug and alcohol addiction, mental health disorders, and co-occurring disorders. In Silvermist Pyramid Rehab Center, the staff ensures that the clients are respected. Thus, they follow the philosophy that every young adult battling addiction is capable of change. Through the help of the staff, these clients can grow their abilities, recognize their attributes, and eliminate their unpleasant behaviors in life.
Pyramid Rehab Center's mission is to allow the clients experience an enjoyable interaction with their peers and therapists while holding confidentiality. With their values, not only successful recovery can be achieved but overall self-empowerment as well.
Find the best treatment options. Call our free and confidential helpline
Housing and Food at Silvermist Rehab
The Silvermist rehab center in Pennsylvania offers different housing options for the clients. The main goal of Pyramid Rehab's Center is to make the clients feel the freedom of serenity. All units are nestled among the rolling hills so that clients can experience the beauty of Pennsylvania. There are four private treatment centers, each designed uniquely to match the therapeutic needs of the patients.
The first center is the Main Residence, and it can accommodate 10 clients. It is exposed to wood beams and high ceilings with expansive windows. There are 5 rooms in this residence, and there are two beds in each room. There are two bathrooms on the campus which all the residents share. Moreover, the kitchen area is spacious, and beside it is a second-floor loft.
The second one is the Barn, and it can accommodate 5 clients. This residence was built in the 1800s but has now followed a modern design. It has a gourmet kitchen, relaxing living room, and comfortable bedrooms. In each bedroom, there are two bedrooms as well. Generally, this residence is most suitable for a group that wants to recover together.
The third one is the Rustic Log Cabin. This one is simpler than the other residences but can also accommodate 5 clients. Like the others, it has a bright kitchen, a small living room, and cozy bedrooms.
The last one is The Stables. This residence can accommodate 5 clients. Generally, this is the smallest residence of all. The bedrooms are private, and there is this small living room where group discussions are done. When it comes to the meals, foods are prepared by an Executive Chef.
Treatment Options
Silvermist Recovery Center is a strict inpatient facility. Usually, clients stay for more than 30 days. Some of its treatment options include the following:
Alcohol Addiction Treatment

Alcohol Detoxification
Treatment after Alcohol Detox

Drug Addiction Treatment

Residential Drug Addiction Rehab

Dual Diagnosis
When providing these treatments, the staff ensures that they follow Medication-Assisted Treatment to treat patients with Substance Use Disorders to sustain recovery and prevent overdose.
Therapies at Pyramid Rehab Center, Pennsylvania
The modalities of therapy at Silvermist Rehab include the following:
Group Therapy
Individual Therapy
Family Therapy
In addition to this, holistic therapies are also given. Some of these include:
Acceptance and Commitment (ACT)
Mindfulness-Based (MBCT)
Trauma Focused
One great thing about this Pennsylvania Rehab Center is that it offers a Relapse Prevention Plan. A healthcare facilitator uniquely formulated this plan to ensure a successful recovery.
Silvermist Rehab Center, Pennsylvania Payment Options
Silvermist Rehab Center accepts self-payment, installments through credit cards, and insurance. Some of the insurance companies include Aetna, BlueCross and BlueShield, Cigna and Evernorth, Geisinger, Health America, Health Assurance, Highmark, and UnitedHealthcare.
Licenses and Accreditations
Silvermist Rehab Center is accredited by The Joint Commission.
Silvermist Recovery Center Advantages and Amenities
Not all rehab centers have a living room with large TVs. Fortunately, at Silvermist Recovery Center, aside from a living room with a TV, clients can use a theater room during their break or for reflection activities. In Silvermist Recovery, there is also a fully-equipped fitness center, yoga room, sauna, and regular swimming pool. Outside the campus, clients can enjoy the outdoor recreation areas with well-maintained walking paths. Aside from the swimming pool, there is also a billiard table and a volleyball court. 
Another advantage of this facility is that it is LGBTQ-friendly rehab. Even though it is an all-women facility, it supports the LGBTQ community, as one of its values is respect. Everyone in the LGBTQ community who is battling addiction is welcomed in the facility at any time and is treated fairly. Lastly, Silvermist Recovery is proud of its therapist-client ratio (4:1) to ensure that the patients are getting the highest quality care to get a safer and faster recovery process. 
Staff at the Facility
The team at Silvermist Rehab is composed of medical doctors, therapists, psychiatrists, and yoga coordinators.
Cydney Krol
Cydney Krol is the Executive Director of Pyramid Rehab. Before joining Pyramid Healthcare Team, she spent 10 years providing behavioral health roles, therapeutic staff support, and therapy for teens. She was also a patient safety representative and supervisor of patient relations in other rehab centers. Cydney has a Master's Degree in Healthcare Administration and Management from Point Park University.
Kristianne Carper
Kristianne Carper has a Master's Degree in Health Sciences. After graduating, she immediately practiced medicine in an outpatient psychiatric clinic. This is where she gained knowledge in mental health. In 2022, she moved to Pittsburgh and worked as a Physician Assistant in Pyramid Rehab.
Heather Truchan, MS
Heather Truchan is one of the therapists at Silvermist Recovery Center. She is responsible for providing behavioral and mental health services in the facility, especially to adolescents. While working, she continued her studies and earned her Master of Science Degree in Criminal Justice. Other services offered by Heather Truchan include assisting patients who struggle in life, relating to work and education due to drug and alcohol addiction. She is the only therapist who provides Acceptance and Commitment Therapy (ACT) in the facility.
Find Drug Rehabilitation Centers Near You Anywhere In the US
Addiction Resource team has compiled an extensive list of the top drug rehabilitation facilities around the country. Click on the state you are interested in, and you'll get a list of the best centers in the area, along with their levels of care, working hours, and contact information. Haven't found the rehab you need? Call the toll-free helpline below for professional assistance.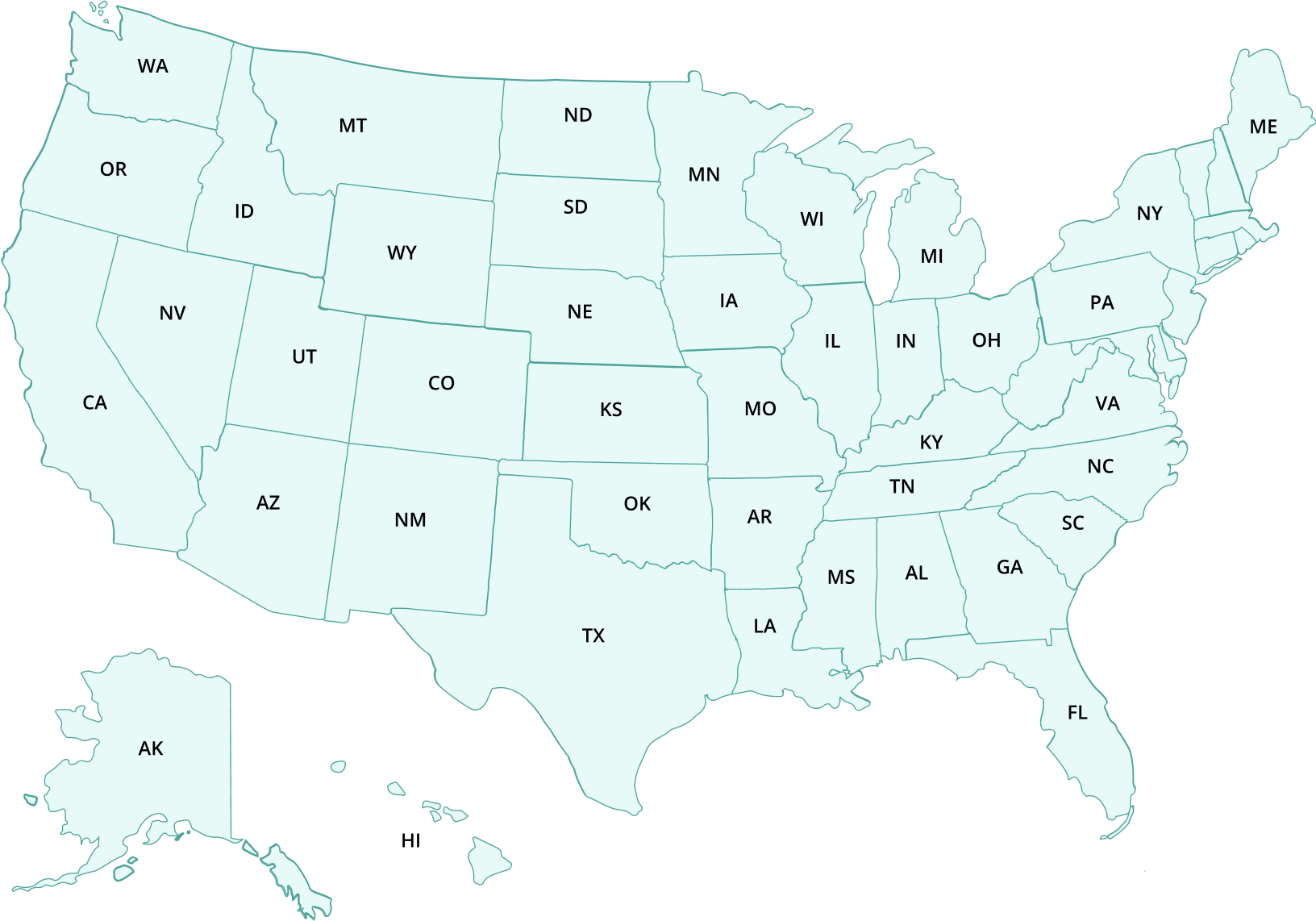 ---
Page Sources
Pennsylvania (PA) | CBHSQ Data. (2010). SAMHSA. https://www.samhsa.gov/data/report/pennsylvania-pa