According to the Substance Abuse and Mental Health Services Administration, the rate of illicit drug use in Tampa, Florida, is around 13.9%. These statistics are comparable to the national rate, which is around 14.7%. Additionally, the rate of individuals with substance use disorder is around 8.0%. Moreover, 7.7% of these patients with SUD experience major depressive episodes due to drug abuse.
The question is, can Spring Gardens Recovery, a drug rehab center in Tampa, Florida, offer help to these people?
Spring Gardens Recovery: An Overview
Founded in 2017, this facility is one of the luxury rehabs in Florida. Spring Gardens Recovery is a private rehab & for-profit organization that treats substance use disorders and co-occurring disorders in teens and adults. In this Tampa drug rehab, family and friends take a big part in the recovery journey of clients. Healthcare professionals in this center follow a holistic approach to help clients achieve a sustainable, safe, and easy recovery.
The company believes that holistic therapies encourage self-awareness, self-reflection, and self-discovery. As a result, clients will leave the center not only in better health but also with fresh perspectives on life. This treatment and therapy approach enhances their general physical, mental, and spiritual well-being while assisting them in getting ready for life in recovery.
For the length of treatment, clients can be enrolled in the two-week residential program or 30-day residential program. Before enrollment, clients will be first assessed by registered and board-certified healthcare workers to determine the best treatment needed. Also, the outpatient treatment center is different from the residential treatment center. The former is located in Land O Lakes, FL, while the latter is held at Spring Hill, FL.
Find the best treatment options. Call our free and confidential helpline
Housing and Food at Spring Gardens Recovery
The environment in the Florida location is perfect for healing and recovery. The campus is surrounded by a serene environment, warm sunshine, and a clean sea view. As clients enter, they will feel like they are at home. Additionally, the facility in this South Florida Detox Center is gated, and it offers televisions, Bluetooth headphones, Wi-Fi, lounge areas, patios, and shaded gazebos.
Outside the campus is a spacious driveway. Inside the campus, clients can enjoy a comfy living room and a dining area with a cafeteria-like setting. Generally, the South Florida Detox campus is like a combination of a house and a hotel. There are 1 private room and 6 semi-private rooms on the campus, and in each room, clients have these private phones available. Although both men and women reside on the same campus, men are rested in different wings. There are two bathrooms, and these are modern and well-maintained as well. Moreover, the meals are prepared and planned by a chef and a nutritionist. Meals are served 3x a day with snacks in between. The kitchen area is quite small, but it is very aesthetic.
Treatment Options
The following levels of care are offered in Spring Gardens Detox Center:
For specific treatments at Spring Gardens Detox Center, take a look at the information below:
Drug Addiction
Co-Occurring Disorders
One great thing about this South Florida Detox Center is that there is a treatment option called Veterans Program. This is a unique program to help Veterans struggling with substance use disorder.
Therapies at Tampa Drug Rehab
When it comes to therapies, the following types of modalities are followed at Spring Gardens Detox Center:
Individual Therapy
Group Therapy
Family Therapy
When providing these therapies, healthcare workers in the facility follow an evidence-based approach. For the holistic therapies, take a look at the information below:
Guided Meditation
Yoga Therapy
Sauna Therapy  
Massage Therapy
Acupuncture 
Cupping
Moxa Treatments
There are also experiential therapies in this South Florida Detox Center. Some of these are Music Therapy and Art Therapy.
Spring Gardens Recovery Payment Options
This facility accepts self-payment and insurance. Some of the health insurance companies covered include EmblemHealth, MultiPlan, First Health, Beacon, ComPsych, Baycare, TRPN, United States Veterans Affairs Insurance, GEHA, Tricare, Humana, Aetna, Cigna, United Healthcare, and BlueCross BlueShield.
Licenses and Accreditations
This facility in South Florida is accredited by The Joint Commission.
Tampa Drug Rehab Advantages and Amenities
This facility uses a comprehensive approach to therapy, in contrast to the plethora of other rehabs in the Tampa area and drug treatment facilities in south Florida. Located on 4.5 acres of picturesque land just north of Tampa, healthcare professionals in the center do not just provide the typical 12-Step model care. Instead, there is a combination of 12-steps, refuge recovery, and other therapeutic techniques as the foundation of the treatment. 
Apart from experiential therapy, healthcare workers also concentrate on healing by including pet therapy, visualization, and conventional medical treatment in the detox phase.
Staff at the Facility
The team in Spring Gardens Detox Center is composed of clinical specialists, recovery coaches, medical doctors, nurses, and other healthcare professionals.
Samantha Nettleton, M.S., LMHC
Samantha Nettleton is the CEO and Clinical Director of the center. She has been a licensed mental health counselor with more than ten years of experience in treatment and recovery assistance. She graduated from Springfield College with a Master's in Human Services and a Bachelor's in Human Services with a focus on Mental Health and Addiction Counseling. She has also held a rehab coach certification since 2012.
In the center, she is responsible for offering therapies for clients and families. She helps these people manage depression, anxiety, behavioral addictions, and other co-occurring health disorders caused by drug and alcohol addiction.
Tanveer Chaudhry, MD
Dr. Tanveer is the Medical Director of the Spring Gardens South Florida Detox Center. Dr. Chaudhry is a board-certified physician in addiction medicine, psychiatry & neurology, and integrative & holistic medicine. He has training in many complementary and alternative treatment modalities, including shamanism, nutrition, and meditation.
Dr. Chaudhry oversees all medical practices in the center, ensuring that all other healthcare providers adopt an integrated strategy for whole-person wellbeing while also encouraging a compassionate recovery experience. He has worked in the behavioral health industry for more than 20 years and is a proud University of Miami alumnus.
Ryan Britner
Ryan Britner is the Assistant Director of Nursing At Spring Gardens Detox Center. He was born in Massachusetts and spent his adolescence participating in musical theater and drama shows while also learning to play five various instruments. In 2018, Ryan joined the team. Initially, he was the overnight nurse, and now, he oversees and fosters a healing environment for clients. Ryan oversees a skilled team of nurses with experience in providing bedside care, mental health treatment, and treatment for substance addiction disorders. Ryan approaches client care with the knowledge that every client has unique needs and merits the highest level of care. For Ryan, the greatest strategy for long-term rehabilitation and sobriety is to educate and inform clients about medical detoxification and medication stabilization.
Find Drug Rehabilitation Centers Near You Anywhere In the US
Addiction Resource team has compiled an extensive list of the top drug rehabilitation facilities around the country. Click on the state you are interested in, and you'll get a list of the best centers in the area, along with their levels of care, working hours, and contact information. Haven't found the rehab you need? Call the toll-free helpline below for professional assistance.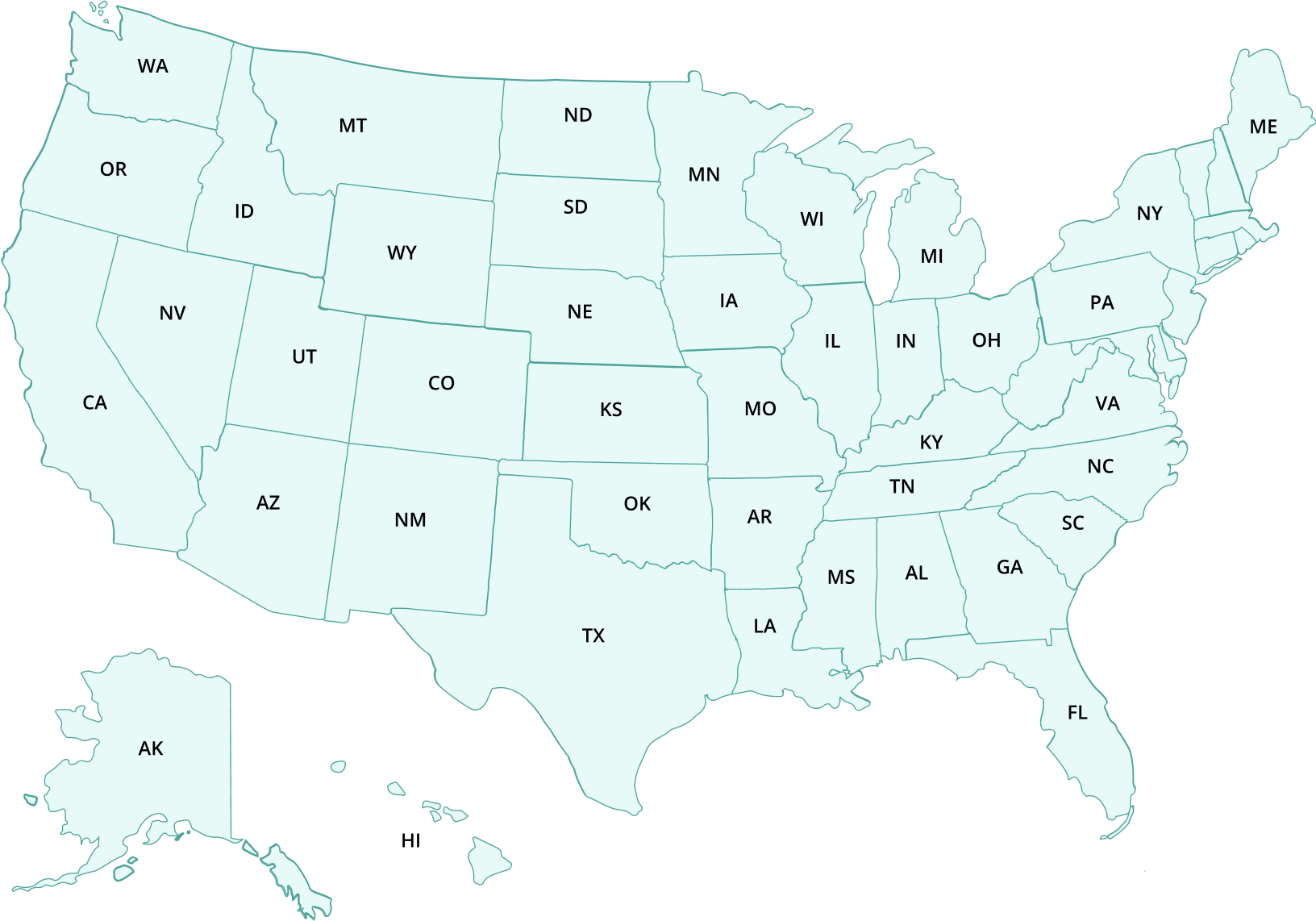 ---
Page Sources
Tampa-St. Petersburg-Clearwater, FL | CBHSQ Data. (2010.). Retrieved from https://www.samhsa.gov/data/report/tampa-st-petersburg-clearwater-fl