According to the National Drug Intelligence Center, 10.6% of individuals from Pennsylvania use illicit drugs. Men and those who are 12 years old and above are most at risk of this illicit drug use. Moreover, after alcohol, the most commonly abused substances are cocaine, heroin, and marijuana. In 2020, according to the Centers for Disease Control and Prevention, the rate of drug overdose death was 42.2 per 100,000.
The question is, can Brandywine Rehab offer support to the community struggling with substance use disorder?
Bowling Green Brandywine Treatment Center: An Overview
Bowling Green Rehab was founded in 1982. It is a private, non-profit substance and drug addiction rehab center for seniors and adults in the Pennsylvanian borough of Kennett Square. The facility has more than three decades of experience treating both men and women with dual diagnosis and substance use disorders with high-quality, all-encompassing care. The Pennsylvania rehab center offers tailored treatments to address each patient's particular needs using evidence- and research-based approaches.
The institution offers a range of treatment alternatives for clients, including medically-monitored detox, several types of therapy, and medication management. These treatment techniques include 12-step, behavioral, clinical, and pharmaceutical ones. The hospital offers three specialty treatment programs, including opiate addiction therapy, programs for people with co-occurring disorders, and treatment for pregnant women 18 and older who are seeking recovery from substance addiction.
The facility offers a range of levels of care for its patients in addition to other alternatives, some of which include day therapy, residential treatment, medical detoxification, male-only partial hospitalization, and an intensive outpatient program. The facility's team is made up of medical professionals (physicians and psychiatrists), nurses, skilled aftercare coordinators, counselors, and clinical technicians.
Find the best treatment options. Call our free and confidential helpline
Housing and Food at Bowling Green Rehab
The Brandywine Rehab is situated in Chester County's town of Kennett Square, and the facility has a 28-day average length of stay. There are typically 2-4 individuals in each room during programs at the institution because private rooms are not available. This is done to promote customer interaction and a network of assistance. The rooms come equipped with twin beds, a lamp, a closet, and a dresser. They also feature bathrooms.
The facility features a television room that is available throughout the day, although it is rarely used because patients are strongly urged to participate in treatment. In approved areas, smoking is permitted at the site. For the stuff brought to rehab, residents should bring toiletries, a week's worth of comfy clothes, and a prepaid phone card. It is forbidden to use personal electronics like mobile phones.
When it comes to the food, a team of caterers prepares all the meals at the facility, and the meal menus are created to accommodate a wide range of tastes. The meals are served three times a day, and a salad bar is available every mealtime. The facility offers coffee and snacks as well.
Treatment Options
The following levels of care are offered at Bowling Green Rehabilitation, PA:
Partial Hospitalization Program
Day Treatment
For medication-assisted treatments, take a look at the information below:
The length of treatment at Bowling Green Rehab depends on the patient's health condition. Usually, the treatment is one month, but this may be prolonged or shortened.
Therapies at Bowling Green Rehab
The following types of modalities are offered at Brandywine Rehab:
Individual Therapy
Group Therapy
Family Therapy
For evidence-based treatments, take a look at the information below:
Yoga
Twelve Step Facilitation
Recreation Therapy
Life Skills
After a course of treatment and therapy, clients will be given a unique relapse prevention plan to ensure a successful recovery.
Bowling Green Brandywine Treatment Center Payment Options
The usual cost of treatment at Bowling Green Brandywine Treatment Center is around $11,200-$12,600. This facility accepts self-payment and health insurance. Some of the accredited health insurance companies are Aetna, Magellan Health, Medicaid, and United Healthcare.
Licenses and Accreditations
Bowling Green Brandywine Treatment Center is accredited by the American Society of Addiction Medicine (ASAM) and the Commission on Accreditation of Rehabilitation Facilities (CARF).
Bowling Green Rehab Advantages and Amenities
The pride of this facility is its experience. For more than 30 years, Bowling Green has been a leader in the provision of substance abuse treatment, assisting countless men and women in reclaiming their lives from drug and alcohol addictions. The facility, which is based in the picturesque Brandywine River Valley, provides a treatment that uses evidence-based best practices and employs a staff committed to assisting those who want to pursue happier, healthier, and drug-free lives.
Furthermore, the treatment facility provides a range of complementary and alternative therapies, including yoga, acupuncture, Reiki, mindfulness meditation, and many more. The clinic does treat dual diagnoses. However, the type of diagnosis is very important. The facility also offers recreational activities to help customers find a healthy balance. These include basketball, kickball, volleyball, football, horseshoes, and many others.
The on-site campus does not offer events requiring leaving, but entertaining activities are available, including Saturday movie evenings and board games. Fitness activities are also encouraged because a gym is available for customers. The center hosts special events and gatherings on significant holidays, and family programs are accessible if the in-charge resident counselor deems them necessary. An aftercare plan is developed to match each patient's particular needs once a program is completed, and smoking is permitted at the facility but only in specific places.
Staff at Bowling Green Brandywine Treatment Center
The Brandywine Rehab team is composed of medical doctors, psychologists, clinicians, nurses, therapists, and other healthcare professionals.
Yasenta Newman
Yasenta Newman is the Director of Clinical Services. She supervises and guides the clinical staff in putting evidence-based procedures into place to raise the standard of services provided to the clients we serve. Yasenta has more than 17 years of experience in the field of substance abuse and mental health, and she uses motivational interviewing, person-centered care, cognitive behavioral therapy, and dialectical behavior therapy to build solid therapeutic alliances. She is committed to putting a program structure into place to assist people who are struggling with substance abuse and mental health issues. She has experience working in a range of inpatient and outpatient treatment facilities and is passionate about addressing social issues related to addiction and mental health. She holds a bachelor's degree in criminal justice, a master's degree in counseling psychology, and a doctoral degree in psychology with a focus on addiction psychology.
Julia DiMatteo, LMSW
Julia DiMatteo is the Clinical Supervisor, and trauma care is her primary area of expertise. Her method of therapy focuses on dealing with situations that, as a result of trauma, inhibited personal development. Her approach to treating those suffering from a substance abuse disorder who have experienced trauma is based on the idea that recovery is possible with therapeutic interventions that help patients identify their goals, identify trauma responses, provide support while navigating trigger issues, teach how to build trust and relationships, and assist patients in identifying coping mechanisms to deal with these trauma responses.
Carly Haught, BA, RN
Carly Haught is the Director of Nursing. Since 2000, Carly has worked in the field of drug, alcohol, and co-occurring disorders. She possesses both clinical and medical experience. She was the nursing director at Cove Forge for six years before becoming the nursing director at BGB.
Find Drug Rehabilitation Centers Near You Anywhere In the US
Addiction Resource team has compiled an extensive list of the top drug rehabilitation facilities around the country. Click on the state you are interested in, and you'll get a list of the best centers in the area, along with their levels of care, working hours, and contact information. Haven't found the rehab you need? Call the toll-free helpline below for professional assistance.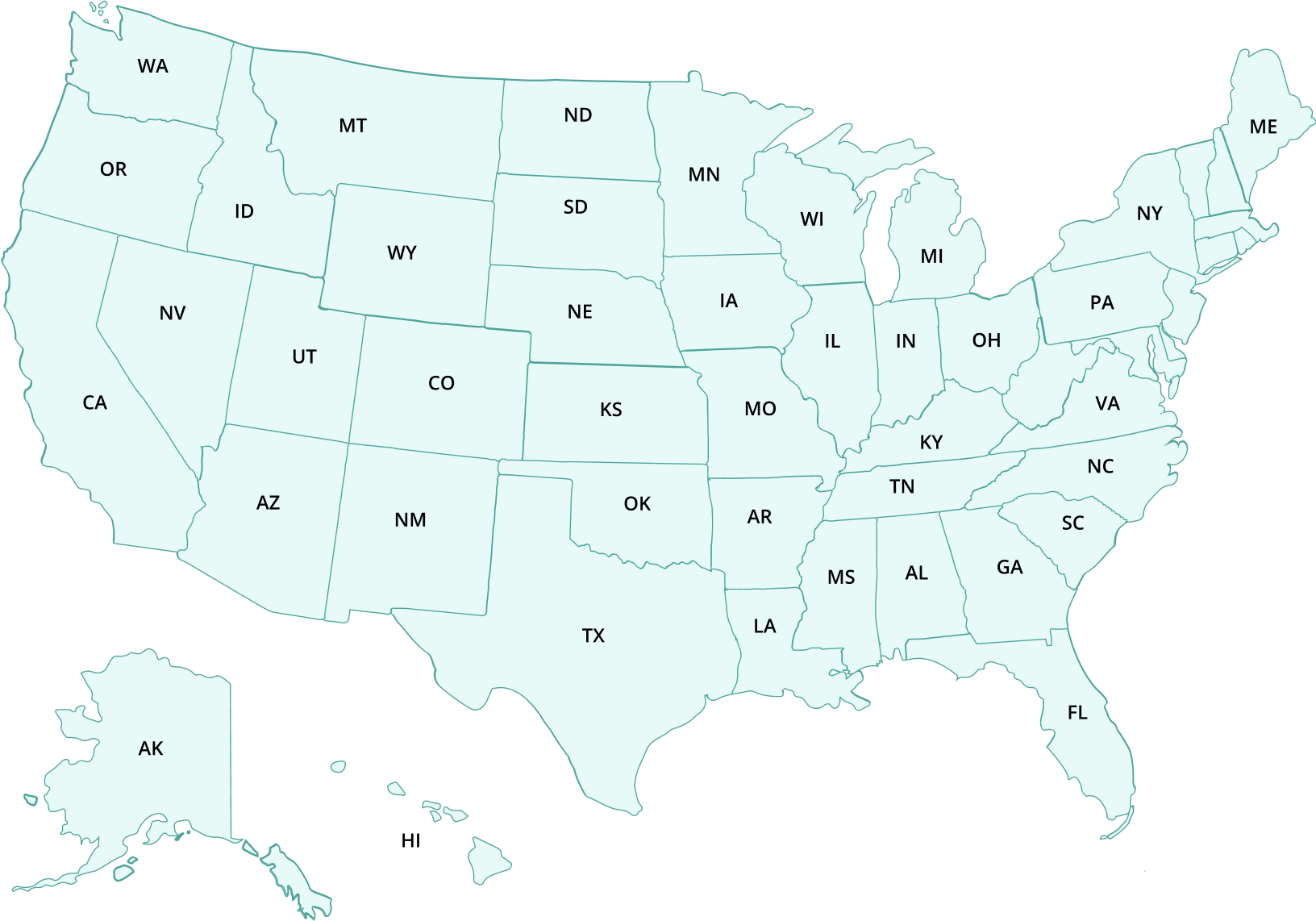 ---
Page Sources
Pennsylvania. (2020.). https://www.cdc.gov/nchs/pressroom/states/pennsylvania/pa.htm
Pennsylvania Drug Threat Assessment. (2001.). https://www.justice.gov/archive/ndic/pubs0/670/overview.htm