The most recent drug statistics for the state of California from DrugAbuse.gov show an increase in the use of methamphetamine in San Diego County, the San Francisco Bay Area, and Los Angeles County. 
The numbers for San Diego County also show an increase in heroin indicators.  Thankfully California has many excellent options for addiction treatment.  There are many centers focused solely on addiction and treating the whole person with continuing care options to help prevent relapse.
What are the best addiction treatment centers in California?
The three best addiction treatment centers in California are the Hazelden Betty Ford Foundation, Recovery Homes of America, and Casa Palmera Care Center. Each center takes a unique approach to addiction treatment, each one holistic in its own way.
Top 3 Addiction Treatment Centers in California
Three centers stand out among the others with unique traits.  The first is Hazelden Betty Ford Foundation, located in Rancho Mirage, possibly stands out among other facilities as one started by a former first lady. This facility is a merging of Hazelden and the Betty Ford Center.  Addiction counselors, psychologists, physicians, nurses, family specialists, spiritual care professionals, nutritionists, and wellness specialists make up the team that develops a personalized treatment plan. This foundation boasts of small group sizes and low patient-to-counselor ratios, and after treatment concludes, patients have many options for support, such as unit reunions, alumni meetings, service opportunities, retreats, and workshops.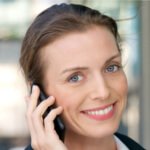 Hope Without Commitment
Find the best treatment options. Call our free and confidential helpline

Recovery Homes of America is another center with a unique aspect.  Their recovery homes, which serve as a bridge to independent living, are not something all treatment centers provide.  They claim this is the solution for the person who has been through previous treatment programs in the past, yet continues to relapse after a few months on their own.
And last, Casa Palmera Care Center, Inc. is a distinctive alternative to the traditional approach in drug rehab.  Their recovery programs draw from the best of modern scientific knowledge, as well as ancient Eastern intuitive healing techniques.  They offer a diversity of treatment plans that include acupuncture, bio/neurofeedback, brain mapping, yoga, expressive art therapy, meditation, deep tissue massage, and a ropes challenge course.  They recommend a stay of 90 days but ask for a commitment of a minimum of 30 days.
Other Centers Specializing in Addictions in California
There are many other treatment centers located in California.  Sharp McDonald Center is the only medically supervised substance abuse recovery center in San Diego County.  They offer three phases of treatment: admission and detoxification, rehabilitation, and aftercare/continuing care.  Principles, Inc. is a nationally accredited state-licensed drug and alcohol treatment center located in Pasadena.  Founded in 1969, their philosophy seeks to treat the whole person, recognizing addiction as a multidimensional disease that requires medical, psychological, and behavioral treatment.  Their programs include a residential, outpatient, transitional Living, Withdrawal Management, and Court Services.
Spencer Recovery Center is an accredited treatment center located in Laguna Beach that has served the community for 26 years.  Their clients have experienced the most success with their 3-month treatment program, followed by an extended care internship.  They can design a customized treatment program based on the amount of time the patient has available also.  While their facility accepts all health insurance carriers, they also offer financing options for qualified clientele.  Tarzana Treatment Center, located in Tarzana, is an accredited and licensed full-service provider of substance abuse to adults and youth.  Treatment plans center on crisis stabilization, alcohol or drug detox, short-term therapeutic interventions, specific recovery goals and discharge planning.  Their team is comprised of physicians, psychiatrists, psychologists, nurses, licensed clinical social workers, marriage/ family therapists, certified chemical dependency counselors, recreational therapists, and licensed dietitians.  Their combined sites in Los Angeles County, Orange County, the San Fernando Valley, and Antelope Valley serve tens of thousands of Southern California residents.
Aurora Charter Oak has locations in Bakersfield, Covina, Pasadena, San Diego, Santa Rosa, and Ventura California with a Chemical Dependency Program that offers medically monitored hospital inpatient detoxification.  Vista Behavioral Hospital, LLC is a full service, accredited psychiatric and chemical dependency hospital.  They offer inpatient and outpatient treatment for adults, medically managed detoxification, rehabilitation, evaluation, group counseling, 12-step recovery, and pain management strategies.
Alvarado Parkway Institute is a private behavioral health physical owned system that offers inpatient and outpatient substance abuse services.  They have a 66 bed hospital and are San Diego's leading provider of chemical dependency.
Action Family Counseling, Inc. was founded by Cary Quashen, who for 30 years since his own recovery has been dedicated to reaching troubled teens and dysfunctional families.  Action has 12 locations and 16 programs in the Southern California area that specialize in alcohol and substance abuse.
Sovereign Health Group treats the addiction, the behavior and the underlying causes feeding both.  They combine traditional clinical therapies with new modalities, such as brain mapping, to ensure clients have the best treatment available.  They accept most insurance.  Other centers working specifically with addictions include Passages, Soba Living LLC, The Discovery House Residential Treatment, Design for Living Behavior Health Inc., AToN Center, and many other.
Addiction Help for Teens in CA
Where can teens go for addiction treatment in California?
Teens seeking addiction treatment in California can go to The Center for Discovery in Long Beach. The Center for Discovery is a licensed and accredited facility that offers a residential treatment program for teens with substance abuse problems by effectively addressing aspects of denial and lack of understanding about what drug abuse constitutes.
The Center for Discovery is a licensed and accredited facility with a program that focuses specifically on teen substance abuse.  Located in Long Beach, they provide residential treatment for teens and adolescents which is effective at addressing denial and lack of understanding about the severity of drug abuse.  They believe teens need specialized treatment and seek to treat the whole person in a home-like setting and residential neighborhood.
General Hospital and Healthcare Systems with Addiction Treatment Programs
Many hospitals have addiction recovery programs as well.  The hospitals in California providing this service are Santa Barbara Cottage Hospital (located in Santa Barbara), Good Samaritan Hospital (in Bakersfield), John Muir Behavioral Health (in Concord), Mills-Peninsula Health Services (in Burlingame), Glendale Adventist Medical Center (in Glendale), Mission Hospital Regional Medical Center (in Mission Viejo), Huntington Memorial Hospital (in Pasadena), West Oakland Health Council (in Oakland), and Sharp Mesa Vista Hospital (San Diego).
Help for Veterans
Veterans in California might seek help at the VA Palo Alto Health Care System, or the VA San Diego Healthcare System.
With so many options for addiction recovery in California, patients should be able to find one that meets their specific needs.  These centers are working diligently to serve thousands and thousands of people and their families.  California hopefully soon will see a decrease in drug use rather than an increase.
What cities in California have the highest rates of methamphetamine use?
According to recent drugabuse.gov, the cities in California with the highest rates of methamphetamine use are in San Diego and Los Angeles Counties and the San Francisco Bay area.