Just like the vastness of state of Texas, the number of rehabilitation centers geared towards helping individuals treat specific types of addiction are broad and extensive.
Because of the size of the state, the number of rehab centers may make finding the right center for targeted treatment more difficult.
That is when the search must be narrowed and revised to meet the needs of individuals. The best-rated rehabilitation centers in the state focus on helping young people (teens and young adults), veterans, elderly, middle-aged individuals, and those suffering from multiple disorders.
All facilities work to target and fulfill the specific needs of the people of Texas. Amenities include mental health clinics, special needs rehabilitation centers, behavioral management centers, general addiction centers, dual diagnosis rehab centers, faith based rehab centers, and neurological institutes for the treatment of psychological/physical disorders.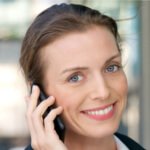 Hope Without Commitment
Find the best treatment options. Call our free and confidential helpline

Finding the Right Type of Center
Facilities range in the mission, type of organization, and whether or not the Center is an inpatient facility or a residential facility.
Inpatient services entail admission and pre-booking required to serve individuals as they enroll in a treatment program and potential live-in stay at a rehab center.Residential treatment works more like mental/physical rehab hospital, serving the community in a more general sense and opening their doors to any and all that need specific assistance in the categories of help provided at the center. Residential and inpatient facilities range in the specific behavioral conditions that need treatment.
Some organizations are general adult addiction help centers. Other agencies serve specific demographics like teens, elderly, veterans, individuals suffering from additional conditions, those with disabilities, or those who have additional health problems or handicaps.
Locating and finding more information about the top Texas rehab centers becomes a matter of factoring in what age and type of facility that is specific to one's needs or the needs of a loved one.
Most facilities for the treatment of drug-related problems, whether inpatient or residential, will classify themselves as behavior health care practices. In the State of Texas, individuals suffering from mental health related illnesses and showing to participate in treatment programs range in all ages and are similarly afflicted. "Among adults served in Texas's public mental health system in 2013, 58.7% of those aged 18–20, 67.1% of those aged 21–64, and 91.6% of those aged 65 or older were not in the labor force" (SAMHSA, 2014).
Texas is working to solve such socioeconomic obstacles by linking people with the help they need to join the workforce or return to it. With the high rate of necessity for mental health services, a variety of inpatient establishments work to offer a variety of much-needed programs. Some of the leading inpatient facilities in the state of Texas include:
Neuro Institute of Austin, L.P.
The Watershed at Clear Lake
TRS Behavioral Care, Inc.
Behavioral Health Management, LLC
University Behavioral Health of El Paso LLC
Aspire Hospital, LLC
SAS Healthcare, Inc
University Behavioral  Health of Denton
Kingwood Pines Hospital
La Hacienda Treatment Center
Texas Health Harris Methodist Hospital Hurst Euless Bedford
Methodist Hospital
Serenity Foundation of Texas
Millwood Hospital LP
Texas Laurel Ridge Hospital, LP
Hickory Trail Hospital, L.P.
Summer Sky, Inc.
Texas Cypress Creek Hospital
Seton Shoal Creek Hospital
It may mean transferring clients from one branch of care to another or accepting patients to additional programs or rehabilitation centers as necessary.While inpatient facilities may be more exclusive, with varying criteria for admission, all services strive to meet the needs of addiction sufferers from particular backgrounds. The Texas youth networks strive to provide proper outreach for Texas's struggling youth population.
According to the Behavioral Health Barometer Report for the State of Texas in 2014, Texas teens may be slightly below the national average for substance abuse. The statistics regarding the young/adolescent perception of risk involved in drug and alcohol consumption show a pattern of ambivalence to potential harm (Substance Abuse and Mental Health Services Administration). 1 in 3 (35.8%) adolescents perceived no great risk from smoking one or more packs of cigarettes a day. 6 in 10 (58.5%) adolescents saw no significant danger from drinking five or more of these drinks once or twice a week. 7 in 10 (71.4%) adolescents in Texas in 2012–2013 perceived no great risk from smoking marijuana once a month (SAMHSA, 2014).
Residential facilities work to reach the greater population of Texas and serve in the fields of mental health, behavioral therapy, addiction rehabilitation, intervention, and aftercare services and outreach. In the State of Texas, about 637,000 adults (3.5% of all adults) have suffered from a severe mental illness (SMI) per year in 2009-2013 (SAMHSA, 2014).
Mental illness can be defined as a particular series of characteristic behaviors, patterns of addiction, and destructive behaviors. Additional mental illnesses or disabilities may be present in addiction sufferers, requiring the assistance of dual diagnosis treatment centers. Top residential behavioral care treatment centers across the state of Texas for the treatment of such problems include:
Austin Travis County Mental Health Mental Retardation Center
Summit BHC Egypt LLC
Memorial Hermann Prevention and Recovery Center
RR Recovery, LLC
Sabine Valley Regional MHMR Center
Nexus Recovery Center Incorporated
Shoreline, Inc.
Central Texas Veterans Health Care System
VA North Texas Health Care System
Grapevine Valley Hope
South Texas Veterans Health Care System
Sundown Ranch, Inc.
West Oaks Hospital, Inc.
The good news is the state of Texas is working efficiently to tackle the issue of dual diagnosis addiction sufferers, adolescent addiction sufferers, and mental illness patients over the last few years. Texas continues to rank below national averages for the percentage of population suffering from drug or alcohol dependency, depression, and suicidal thoughts. Also, the annual proportion of youth substance abuse and mental health problems is lower between the years 2012-14, dropping from 17% to 14% in the category of alcohol abuse- one of Texas's leading problems.