Spasms and tension in the body are often the cause of pain. Usually, regular over-the-counter pain medication may be enough to deal with such problems. In situations where severe pain takes place, strong muscle relaxers are prescribed. Various muscle relaxant medications have different chemical compositions so they can give pain relief in different ways. Recognizing muscle relaxer uses, types, and common names, and being aware of their potential harm will help to undergo treatment successfully when a muscle relaxer prescription is obtained. In 2019, around 35 million prescriptions of these drugs were issued in the United States. Because of these statistics, one should know the difference between taking the over-the-counter (OTC) muscle relaxers and the prescription ones.
In this article, information about the types of muscle relaxers prescription, how to get a prescription for common muscle relaxers, and the importance of a medical doctor's intervention before taking these common muscle relaxers will be provided.
Find the best treatment options. Call our free and confidential helpline
OTC And Prescription Muscle Relaxers: What Is The Difference?
OTC muscle relaxers are medications that can be bought without a legal prescription. Usually, these medications are used to manage acute and short-term pain. On the other hand, prescription muscle relaxers are medications specifically given by a medical doctor to treat a certain condition. In addition to this, prescription muscle relaxers may cause addiction. Consistent with a case report from Missouri, these drugs are prone to be abused, especially when taken with other substances such as narcotics or mixing muscle relaxers and alcohol.
Prescription Muscle Relaxers Types
Muscle relaxants are prescribed for treating spasms or spasticity, but the chemical composition required for each medication varies. Pharmacists from New York report that the types of muscle relaxers prescription are usually overlooked by prescribers. Take note that these drugs are divided by types, and recognizing these types will help to learn how prescription muscle relaxers work. There are antispasmodics, antispastics, and other off-label prescription drugs that can be used instead of prescription muscle relaxers. In this section, information and a list of antispasmodics, antispastics, and off-label relaxers will be discussed.
Antispasmodic Muscle Relaxants Names
Antispasmodic work by altering the conduction of the central nervous system to decrease the occurrence of spasms in the user. This means these agents specifically treat spasms that occur as a result of injury to muscles, tendons, and ligaments. Examples of antispasmodic medication include the following:
Carisoprodol
In animal studies, this prescribed muscle relaxer works by changing the interneuronal activity of the spinal cord and the descending reticular formation, located in the brain. Generally, it is used to treat acute muscle and bone pain. It is available in three types; regular, combination with aspirin, or combination with aspirin and codeine. Carisoprodol is available in tablet form and helps to relax the body and ease any pain and stiffness. It has a C rating in the FDA's medication safety ranking for pregnant women. Some of its side effects include black, tarry stools, chest pain, and cold sweats.
Chlorzoxazone
This prescribed muscle relaxer is used for pain and discomfort relief from acute musculoskeletal conditions and it works by reducing inflammation. It is used together with analgesics and physical therapy to treat pain and stiffness. Chlorzoxazone is available in tablet form and is not suitable for people with liver problems. Adherence to the advice of a doctor is always a better option than seeking detoxification in case of misuse. Some side effects of taking this medication include upset stomach, drowsiness, and dizziness.
Cyclobenzaprine
This is a commonly prescribed muscle relaxer that helps to ease the pain and stiffness resulting from cramps. It works by reducing skeletal muscle hyperactivity. Additionally, cyclobenzaprine is available in regular tablets and extended-release capsules. It is intended for short-term use and is not recommended for people with heart or liver problems. It has a B rating in the FDA's medication safety ranking for pregnant women. Some of the side effects of this drug include yellow eyes, skin rash, and pain when urinating.
Metaxalone
This is one of the muscle relaxers prescription that targets any pain or spasm resulting from injuries, strains, and sprains. It is believed that this drug works by depressing the central nervous system. Dosage forms are tablets and injections. It is not recommended for people that have liver or kidney problems, and it may also affect the blood sugar test levels in people living with diabetes. Other side effects of metaxalone include agitation, stomach pains, and bleeding gums.
Methocarbamol
Methocarbamol is the most suitable prescribed muscle relaxer for acute pain. It works by blocking spinal polysynaptic reflexes and decreasing nerve transmission. It is also available in tablet form or with injections. It is not recommended for people dealing with renal failure or malfunction. It has a C rating in the FDA's medication safety ranking for pregnant women. Some of the side effects of taking this drug include memory problems, drowsiness, nausea, and vomiting.
Orphenadrine
The mechanism of action of Orphenadrine is binding and inhibiting both histamine and NMDA receptors. It is available as an extended-release tablet. Like the other common muscle relaxers, this drug is used to relieve stiffness due to musculoskeletal spasms. It has a "C" rating in the FDA's medication safety ranking for pregnant women. It is not a drug of choice for people with glaucoma or people dealing with certain ulcers. Its side effects include lightheadedness, drop in blood pressure, drowsiness, and trouble urinating.
Anti-spastic Muscle Relaxants Names
Spasticity is a condition when the muscles become toned and stiff to the extent that undesirable and uncontrolled movements begin to occur. Antispasticity agents work on the spine and the skeletal muscles, helping to increase the hypertonicity of the tissues and decrease those involuntary spasms. Generally, they reduce the afferent output of muscle spindles. Examples of antispastic agents will be discussed in this section.
Baclofen
Baclofen is a centrally-acting skeletal strong muscle relaxant that has FDA-labeled indications for spasticity and spasms that are tied to CNS lesions, such as spinal cord lesions or multiple sclerosis. As one of the common muscle relaxers, Baclofen brings relief by blocking the nerve signals sent from the spinal cord, causing the spasm. It is available in tablet form and can be used by people as young as 12 years old. It has a C rating in the FDA's medication safety ranking for pregnant women,  which suggests that it is only recommended to be used if its expected benefits outweigh the risks involved. Some of the side effects of using this drug include severe drowsiness, confusion, frequently urinating, and nausea.
Dantrolene
This commonly prescribed muscle relaxer helps to manage severe spasticity resulting from spinal injuries. Dantrolene is also valid for managing other conditions such as multiple sclerosis, cerebral palsy, and stroke. It is available in tablet form and even intravenous powder form (for injections). It has been known to cause liver problems, so it is strongly recommended that people with existing liver problems should avoid the drug. It also has a "C" rating in the FDA's medication safety ranking for pregnant women. Some of the side effects of taking this drug include diarrhea, weakness, tiredness, and nausea.
Off-Label Muscle Relaxants
Apart from the aforementioned medication, there are off-label prescription drugs that can serve as powerful relaxers even though that is not the original purpose for which they were developed. For instance, benzodiazepines can serve as good alternatives to muscle relaxers for anxiety. Commonly known medications that can act as off-label prescription muscle relaxers include:
Although these off-label relaxants can relieve symptoms of spasms like common muscle relaxers, always remember that only a medical doctor can prescribe the right drug for a patient. Seek medical consultation beforehand for safer use of the medications listed above. Doing this will also prevent unwanted muscle relaxer interactions with other drugs and other muscle relaxer drugs side effects that can harm health.
How To Get Prescribed Muscle Relaxers?
Set an appointment with a medical doctor if one feels spasms, or severe back or neck pain. The doctor can diagnose to see if the patient suffers from any health conditions that may affect the function of the drug and be able to prescribe adequate medication and dose. Herbal or natural muscle relaxers can be advised as an alternative for those who can't obtain a relaxer prescription.
Annually, muscle relaxers prescription use ranges from 36 million to 46 million. Among these drugs, cyclobenzaprine is the most frequently prescribed, with a percentage share of 44%. Moreover, these drugs are usually prescribed for health conditions such as multiple sclerosis, motor neuron disease, cerebral palsy, and long-term injuries to the head or back.
Always Consult With Your Physician
Indeed, muscle relaxers prescription is an effective medication for spasms, pain, and other health conditions. Although these drugs are categorized as antispastics and antispasmodics, off-label relaxers are also available. When patients misuse or do abrupt discontinuation of muscle relaxers prescription, this can lead to withdrawal symptoms varying from mild to severe. Misuse or abuse of the medication can also lead to muscle relaxant overdose symptoms. They may weaken the body, making it necessary to avoid challenging activities or those that require close attention. 
Anyone that is found in the habit of misuse, abuse, or excessive dependence on this medication must immediately be taken for professional addiction treatment. Muscle relaxants are habit-forming drugs, so if a patient gets addicted, enrolling in a rehabilitation program in a drug rehab facility will be required to get rid of the muscle relaxer addiction. For those who want to wean off these drugs safely, detox can be provided at inpatient or outpatient rehab centers. Even during this time of the pandemic, successful recovery is possible.
Find Drug Rehabilitation Centers Near You Anywhere In the US
Addiction Resource team has compiled an extensive list of the top drug rehabilitation facilities around the country. Click on the state you are interested in, and you'll get a list of the best centers in the area, along with their levels of care, working hours, and contact information. Haven't found the rehab you need? Call the toll-free helpline below for professional assistance.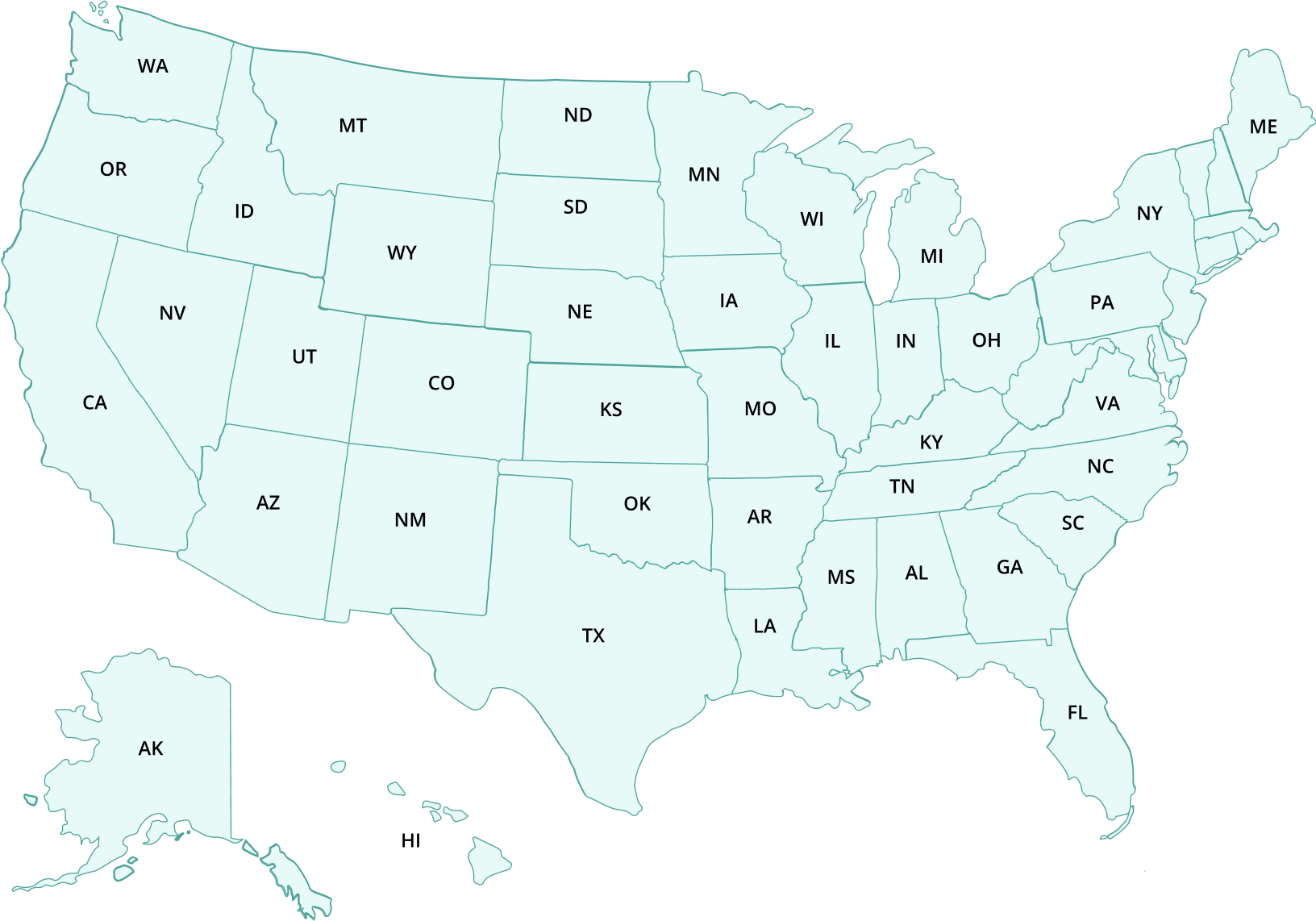 ---
Page Sources
Davidoff, R. A. (1985). Antispasticity drugs: mechanisms of action. Annals of Neurology: Official Journal of the American Neurological Association and the Child Neurology Society, 17(2), 107-116.
Elder, N. C. (1991). Abuse of skeletal muscle relaxants. American family physician, 44(4), 1223-1226.
Kane, S. P. P. (2019). Cyclobenzaprine - Drug Usage Statistics, ClinCalc DrugStats Database. ClinCalc. https://clincalc.com/DrugStats/Drugs/Cyclobenzaprine
Kane, S. P. P. (2019). Muscle Relaxants - Drug Usage Statistics, ClinCalc DrugStats Database. ClinCalc. https://clincalc.com/DrugStats/TC/MuscleRelaxants
See, S., & Ginzburg, R. (2008). Skeletal muscle relaxants. Pharmacotherapy: The Journal of Human Pharmacology and Drug Therapy, 28(2), 207-213.
More About Muscle Relaxants: