Irrespective of age, having muscular pains and spasms seems to be a common problem for many individuals. The muscles become tense, tight, and often hard due to the contractions that take place. Prescription and over the counter medicines might seem to be a solution. Patients who want to avoid their side effects or are afraid of muscle relaxers to appear on drug tests often look for natural muscle relaxers to alleviate the pain. Find out all natural muscle relaxers and therapies for pain relief and choose the one that suits the needs.
Note that even natural supplements and herbs have their side effects and drug interactions. It is also not advisable to replace any medication prescribed by doctor without prior consultation.
Find the best treatment options. Call our free and confidential helpline
Best Natural Muscle Relaxers
Most natural muscle relaxers consist of herbs and plants that have properties to provide relief to the affected area. They may take a bit longer time, in comparison to the prescription or muscle relaxers over the counter medications, to show the effect. But in the long run, herbal muscle relaxants are proven to be safer due to having minimum side effects and low risks for overdose on muscle relaxants.
Here are some natural muscle relaxers that can help in reducing the pain:
Chamomile Tea
Chamomile tea contains 36 flavonoids that are known to have anti-inflammatory properties. These help in soothing and healing the contractions and pain. Chamomile tea is especially helpful if the pain is originating due to mental stress or anxiety, as it has certain calming qualities as well. Chamomile oil is also a natural muscle relaxant. It can be directly massaged onto the affected area. 
Epsom Salt
Another trick is to take a long hot Epsom salt bath. Add approximately 2 cups of Epsom salt to warm water and let the body soak in it. With its magnesium content, which is a natural muscle relaxant. When absorbed by the body, Epsom salts help in removing the stiffness and build-up of extra fluids. Oftentimes spasms occur due to a deficiency of magnesium content in the body, and this method supplies the body with adequate magnesium, promoting healing.
Lavender
One of the most widely used and recommended natural muscle relaxants is Lavender. It can be used in its liquid and oil form mixed with other carrier oils like olive or coconut. Lavender has soothing properties that induce a peaceful slumber, which in turn help in relaxing tissues. Lavender oil also helps in reducing pain, soreness, stiffness, and inflammation of the tissues when massaged directly onto the affected area.
Magnesium
Magnesium is vital for the proper functioning of the body, and its deficiency could lead to aches and spasms. Foods rich in magnesium include almonds, black beans, cashews, and spinach. People can also consume magnesium muscle relaxant as an alternative to strong prescription muscle relaxants.
Arnica Oil
This is applied mostly in the form of salves, balms, ointments, and oils that are derived via homeopathic methods. It is especially helpful for exercise-related injuries, which is one of the major causes of inflammation and damage. A component found within the oil is Thymol, which is the key ingredient that helps in repairing muscle damage and tissue exertion. This natural alternative to muscle relaxers serves as a vasodilator of the intravenous blood capillaries that assist in the transportation of blood and other fluid build-ups and acts as an anti-inflammatory agent to aid in the normal restorative processes. It also helps to move and regulate blood from bruised tissues, where blood is often accumulated due to the rupture of various blood capillaries.
Cherries And Tart Cherry Extract
Another one in the list of muscle relaxant herbs is cherry, which is enriched with loads of antioxidants and anti-inflammatory composites that help with the detoxification of the blood. Thus the blood itself becomes more prone to healing muscle and tissue damage.
Blueberries
These natural muscle relaxants may be a little costly, and for a good reason. Blueberries are full of antioxidants and polyphenols (micronutrients that aid in the rapid regeneration of tissue and muscle cells), which heals the damage fairly quickly by reducing inflammation. In addition to that, it has been found that regular intake of blueberries may even increase elasticity and improve overall physical and athletic performance.
Protein
Another constituent that works as a natural muscle relaxant is protein, mainly taken after exercise, which aids in controlling the inflammation. Protein may be consumed in its whole forms, including lentils, lean red and white meat, and dairy products; however, these should be taken moderately as a part of a healthy diet. Another alternative is consuming it in the form of powders, which are commonly known as protein powders. This natural alternative to muscle relaxers helps in the regeneration of bones, tissues, and even skin. From an athletic perspective, the combination of protein and carbohydrates for marathon runners has proven to result in less muscle soreness.
Cannabis Or CBD Oil
The use of pharmaceutical marijuana or cannabis in the form of CBD Oil has proven to be beneficial in treating aches and pains. It is argued that they are proven to be useful in the modulation of pain by obstructing the neuronal transmission of pain and repressing the brain's pain receptors. Therefore, CBD oil muscle relaxant as well as marijuana muscle relaxant are both effective in relieving muscular pain and discomfort.
Note that although CBD oil has a range of proven benefits, it is still illegal to use it even for medicinal purposes in some states. Make sure that it is legal to use and buy it in the place of the patient's residence before opting for such type of treatment. Furthermore, taking muscle relaxers and alcohol together can be riskful for your health as well.
Valerian Root
Valerian is a homeopathic muscle relaxant that is frequently used to ease sore muscles. It has antispasmodic and analgesic qualities that prevent spasms and tension. More often than not muscular spasms occur during the prenatal or pregnancy stages and even during post-natal, breastfeeding stages. Valerian Root can be safely used during all such stages. However, if one has been prescribed Tylenol and muscle relaxers for pain, it is suggested that one should not use Valerian Root. That is also the case if you have been going through professional medical treatment for an injury, etc.
Peppermint Oil
This is a very effective and strong muscle relaxant. Peppermint oil treats sore muscles and works as a muscle relaxer for back pain, headaches, joint pain, and leg pain. The menthol in peppermint offers analgesic, anti-inflammatory, and antispasmodic assets that relieve aches and swelling. Working as both a pain reliever and herbal muscle relaxant, it even improves blood flow, which helps reduce pain and spasms that occur in frequency.
Lemongrass Oil
Like any other essential oil, it contains antioxidants and anti-inflammatory properties that help curb swelling, tension and provide a sense of comfort to the body and brain. It also increases blood circulation, which therefore reduces the chances of being prone to muscle spasms, and acts as an effective natural muscle relaxant for back pain.
Cayenne Pepper (Capsaicin)
Cayenne pepper has an element called Capsaicin, which is a known and studied natural muscle relaxant that helps to combat pain, stiffness, and even joint inflammation. It is said that cayenne pepper, when applied to the area of the problem directly in the form of an ointment or cream, gives the best results. However, a safer option would be to have its intake in the form of dietary habits (soups, lentils, etc.) so that any skin irritation or complication may not arise.
Catnip (Tea)
A participant of the mint family, this herb is a natural muscle relaxant. It has had its usage in numerous different and ancient cultures for hundreds of years. Being used by healers of different times as a homeopathic and homemade muscle relaxant, it is classified as an antispasmodic that induces a calm in the muscles, which helps them heal – curing almost all types of aches. The plus side is that since it is 100% natural, it almost has no side effects of muscle relaxers.
Curcumin
This is a common compound found in almost all ayurvedic ingredients that originated from the east – namely the spices ginger, turmeric, and cinnamon –  all of which have numerous anti-inflammatory attributes and other health benefits. Research has shown that after its usage, there had been a significant decrease in inflammation after exercise. It can be in the form of supplements, however incorporating these herbal muscle relaxers into a well-balanced diet is what's favored.
Pregnant or nursing mothers should be wary of the amount they consume.
Rosemary
Rosemary is popular for its anti-inflammatory properties that help in soothing inflamed muscles. It is especially beneficial for individuals that suffer from arthritis or rheumatism. Rosemary as herbal muscle relaxer can be added to regular meals, or a few drops of its oil can be mixed with water and consumed for immediate relief.
Pomegranate Juice
Unlike other natural muscle relaxants, this one does not harbor a foul, bitter taste. It has the antioxidant volume 3x that of green tea, making it a natural blood cleanser. Pomegranate juice has also been shown to help speed up the recovery, considering the damage of weightlifters and mixed martial artists. Furthermore, because of its natural sugar content and the energy provided by that sugar, the muscles do not need to exert as much supplementary force and energy into their movement, which may exhaust and damage them further.
Therapies To Use Instead Natural Muscle Relaxers
Body Massages
Sometimes, all that sore, tense muscles need is a little bit of physical therapy in the form of massages. While even some natural muscle relaxants, have some side effects, allergies, or may simply conceal the pain momentarily, body massages are a much safer option. A licensed therapist will examine and work on the area of concern, as well as your whole body, with a deep tissue massage, loosening the stiffness and relieving discomfort. If one has chronic spasms or soreness, it's best to consult with a physiotherapist who will be able to decide the best course of action.
Chiropractic Adjustments
Certain techniques that "adjust" the limbs are also found to be more helpful than just going for pills and other solutions. This method helps in easing the tension, as the specialist "realigns" the spine to relax the muscles and alleviate the pain.
Always Consult Your Doctor First
The primary aspect of muscle health centers around a proper, nutritious diet with a balanced amount of carbs, fats, and most importantly, the protein, which you get in a variety of foods. The other thing is to build strength via a moderate but consistent exercise routine, depending on your health. It is also not advisable to use prescription muscle relaxants on a long-range, as they might cause severe acid reflux and in the case of unavailability – addiction to them.
The best option is to take counsel from a certified medical professional to avoid any problems later on. A doctor will be better able to identify the underlying problem, which if self-treated with the use of either herbal muscle relaxers or medical drug aid, may become worse over time.
Health professionals may also recommend a professional treatment program, depending on the severity of the condition, so it is wise to get it checked by a doctor – especially if the pattern of the pain has become recurrent. In case of dependency or addiction to muscle relaxers, ask a health professional to suggest the best rehabilitation program.
Find Drug Rehabilitation Centers Near You Anywhere In the US
Addiction Resource team has compiled an extensive list of the top drug rehabilitation facilities around the country. Click on the state you are interested in, and you'll get a list of the best centers in the area, along with their levels of care, working hours, and contact information. Haven't found the rehab you need? Call the toll-free helpline below for professional assistance.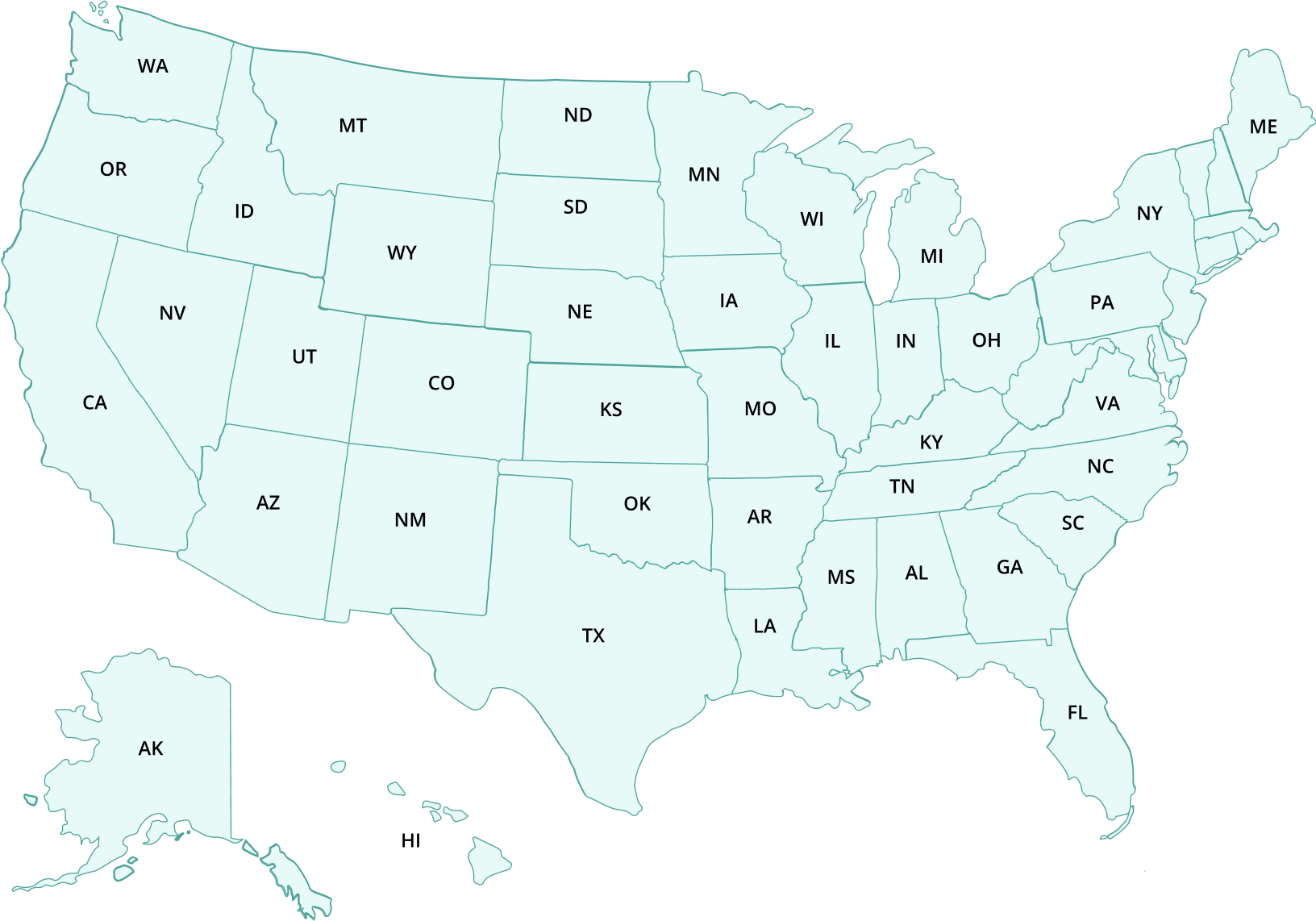 ---
Page Sources
Maha Sellami, Olfa Slimeni, Andrzej Pokrywka, Goran Kuvačić, Lawrence D Hayes, Mirjana Milic, Johnny Padulo, Herbal medicine for sports: a review, https://www.ncbi.nlm.nih.gov/pmc/articles/PMC5856322/
Baron, E. P., Lucas, P., Eades, J., & Hogue, O. (2018). Patterns of medicinal cannabis use, strain analysis, and substitution effect among patients with migraine, headache, arthritis, and chronic pain in a medicinal cannabis cohort. The journal of headache and pain, 19(1), 37. https://doi.org/10.1186/s10194-018-0862-2
F Rodrigues, C., Lopes, N., & Hardon, A. (2019). Beyond health: medicines, food supplements, energetics and the commodification of self-performance in Maputo. Sociology of health & illness, 41(6), 1005–1022. https://doi.org/10.1111/1467-9566.12880
Staveski, S. L., Boulanger, K., Erman, L., Lin, L., Almgren, C., Journel, C., Roth, S. J., & Golianu, B. (2018). The Impact of Massage and Reading on Children's Pain and Anxiety After Cardiovascular Surgery: A Pilot Study. Pediatric critical care medicine : a journal of the Society of Critical Care Medicine and the World Federation of Pediatric Intensive and Critical Care Societies, 19(8), 725–732. https://doi.org/10.1097/PCC.0000000000001615
Žlabur, J. Š., Žutić, I., Radman, S., Pleša, M., Brnčić, M., Barba, F. J., Rocchetti, G., Lucini, L., Lorenzo, J. M., Domínguez, R., Rimac Brnčić, S., Galić, A., & Voća, S. (2020). Effect of Different Green Extraction Methods and Solvents on Bioactive Components of Chamomile (Matricaria chamomilla L.) Flowers. Molecules (Basel, Switzerland), 25(4), 810. https://doi.org/10.3390/molecules25040810
More About Muscle Relaxants: