Physicians often prescribe muscle relaxant medications to individuals experiencing muscular spasms, seizures, and cramps. Muscle relaxants work differently depending on the severity of the contraction and the causes. Over the counter muscle relaxers can be challenging to find. There are no over the counter muscle relaxers, apart from a handful of topical preparations. In the case of absence of OTC muscle relaxers, there are other typically recommended first-line treatment OTC drugs such as NSAIDs or other painkillers. For now topical muscle relaxants are among the best muscle relaxers over the counter.
Read on to find out what over the counter muscle relaxers are available on the market and are they safe and effective?
Find the best treatment options. Call our free and confidential helpline
Muscle Relaxers Over The Counter: Do They Exist?
In most cases, patients respond well to first-line drugs. However, when moderate or severe pain persists, prescription muscle relaxants are recommended. As prescribed muscle relaxers act on the CNS to inhibit muscle contractions, which cause pain, they are known as habit-forming drugs with a potential of leading to muscle relaxant overdose. Patients can also build a tolerance to them. Due to these facts, all drugs from this class are put into a prescription-based category. Therefore, a few over the counter muscle relaxers still exist.
Are there any over the counter muscle relaxers? In some countries, over the counter muscle relaxants are available. In the U.S., drugs classified as muscle relaxers may only be accessed with a doctor's prescription. Although, a handful of muscle relaxants over the counter exist. Some of them are listed below:
Penetrex
This topical OTC solution is made mostly from natural components to provide the relief. MSM, known as Methylsulfonylmethane, decreases pressure on the veins by reducing fluid congestion. Arnica supports this process. Meanwhile, Vitamin B6 strengthens veins. All three ingredients are found in Penetrex OTC muscle relaxer.
Sombra Cream
A combination of camphor and menthol provides temporary topical relief to joint aches and pains. Popular OTC brands, except for Sombra Cream, are Tiger Balm, and Polar Freeze.
Aspercreme Cream
Trolamine Salicylate is an organic compound well-known for its analgesic effect. Topical solutions that include trolamine salicylate are recommended for minor pain relief. The most well-recognized brand is Aspercreme Cream.
Bengay
It is a widely recognized brand of topical pain relief products that fall under the OTC muscle relaxers category. This topical OTC drug consists of 10% menthol, 30% methyl salicylate, and 4% camphor.
Formula 303
The combination of magnesium carbonate, valerian root, and passiflora is available in Formula 303 Muscle Relaxant. This drug, unlike others, is manufactured in pill form. Formula 303 Muscle Relaxant is deemed to provide a natural blend for relieving tension.
Eperisone
These pills work by relaxing tensed tissues to ease the pain after contracted muscles do not go back to their relaxed state. In some countries, drugs classified under this generic name are available as muscle relaxer over the counter, but not in the U.S.
Glucosamine And MSM-Based Topicals
These active ingredients typically make up joint supplements although, these are also widely used in creams, sprays, and gels for localized relief of aching joints. An Australian study on topical creams containing glucosamine sulfate showed significant pain reduction result in 4-8 weeks.
How long do otc muscle relaxers take to work? It depends on what medication has been chosen. Some may start to act within 30 minutes. If one wonders if these muscle relaxers show up on drug tests? Well, these ones definitely not.
What Medications Can Be Used Off-label As OTC Muscle Relaxers?
There are a number of drugs that are used off-label for their potential to improve spasticity. Note that only a doctor should decide on the off-label OTC alternatives to relaxants drugs. Do not try to self-medicate spasticity to avoid adverse reactions.
Some of these are listed below:
NSAIDs
This class of drugs can relieve the pain by either acting on how the brain decodes the sensation of pain or, by decreasing the production of prostaglandins, hormone-like substances in the body which causes pain when produced at higher than normal levels. There are some NSAIDs that are well-known to ease pain. They can be used as muscle relaxers for sciatica, and their antispasmodic properties have yet to be established.
Here are some OTC options:
Aspirin. Among common, non-addictive drugs, aspirin is widely used to relieve everyday aches and fever. Well-known brands are Ecotrin, Bayer, and Bufferin.
Acetaminophen. Sometimes, this drug can relieve the pain just as well as generic muscle relaxers can. It acts both as an analgesic and antipyretic. Although widely used, the exact mechanism of action is not established. It is often combined with opioid and non-opioid painkillers. The most well-known brand name is Tylenol.
Ibuprofen. One of the best over the counter muscle relaxers off-label is Ibuprofen, which has a wide range of uses. Widely circulated brands are Advil and Motrin.
Naproxen. This off-label over the counter drug is marketed for the relief of tension in the back and joints. Brand names include Naprosyn, Aleve, Anaprox, and Midol.
Celecoxib, available under the brand name, Celebrex, this NSAID is commonly used for chronic arthritis pain, and it is often used to relieve spasm as well.
Diclofenac is not available as an OTC in the U.S., but in some countries, a patient can get 25 mg pills without prescription.
Antihistamines
Better known to help relieve allergic reactions, antihistamines have also become commonly used as over the counter muscle relaxers. Its analgesic effect has been confirmed by some studies, including by a study published in The Pharmaceutical Society of Japan. In fact, the researchers concluded that antihistamines provide better pain relief than NSAIDs when used for temporomandibular disorders (TMD), osteoporosis, and osteoarthritis. 
Antihistamines listed below provide the relief, but the precise mechanism of action resulting in pain relief is yet to be known:
Histamine H1 receptor antagonists. These off-label otc muscle relaxers may be acting on the central nervous system in response to histamine. More specifically, these have been found to have some degree of effect on the nerve transmission or sensation of pain, such as those associated with serotonin and prostaglandins. Common subtypes are drugs classified as brompheniramine (Dimetapp) and diphenhydramine (Benadryl).
Other antihistamines. Second and third-generation antihistamines may also relieve pain. Examples include Loratadine (Claritin), Cetirizine (Zyrtec), and Fexofenadine (Allegra).
Corticosteroids
These are non-narcotic muscle relaxers which decrease immune system activity. In turn, inflammation is reduced. Commonly prescribed in topical form for the relief of skin allergies, it is also dispensed in pill form for alleviating pain such as in the case of multiple sclerosis and some other health conditions, OTC options include:
Hydrocortisone. It comes in tablet, cream, and gel forms, and is also available for intravenous injections. It delivers pain relief by addressing inflammation. Branded and generic types are broad and widely available
Dexamethasone. It relieves inflammation by inhibiting prostaglandin production. Among the most popular brands are Decadron (topical and systemic), DexPak (oral)
Prednisone. It works much like Dexamethasone and is available in oral preparation. Some of the most recognized brands are Deltasone and Rayos
Remember that before using any drugs always consider the possible muscle relaxant drugs interactions or the possible adverse reactions because of mixing alcohol and muscle relaxers.
Lidocaine Patch
It provides topical treatment by delivering local anesthetic effect over the area experiencing pain. Local anesthetics are also used as over the counter muscle relaxers that work by inhibiting nerve signaling processes to stop the brain from processing the sensation of pain.
Over The Counter Muscle Relaxers: Are They Safe?
In case of urgent pain relief without getting a prescription, OTC muscle relaxers can be a drug of choice. While they are not FDA approved or have a lot of scientific studies on their effectiveness and safety behind them, some studies still exist and show positive results. Over the counter muscle relaxers can be called safe, but risks like side effects of muscle relaxers or allergic reactions are still present.
Turning to all-natural drugs can be considered an even more safe choice of treatment. On the other hand, the use of natural muscle relaxants, have not been scientifically proven to lead to any positive effect on pain management. Among off-labels, NSAIDs can provide the best alternative to someone looking for over the counter muscle relaxers for back pain. These drugs are the first-line treatment for aches and pains.
In some cases, NSAIDs may not be the best course of treatment for back pain. As suggested by a study that compared the treatment of back pain using NSAIDs and placebo, the improvement in pain scores realized by subjects assigned to either group was insignificant. It shows that acute pain may be corrected by improving physical activity while, in some cases, the second level of pain medication may still be required.
Always Consult Your Doctor First
The use of muscle relaxant medication is relatively widespread in the general population. These types of drugs do vary in the working mechanism, appearance, and potency. When joint pains or arthritis are becoming a nuisance, all measures should be taken to avoid or limit the intake of habit-forming medication. Since muscle relaxant drugs are used as second-line medications, they are available by prescription only. However some otc muscle relaxers are also available on the market and are relatively safe.
Due to the high risk of misuse of muscle relaxers, there may be a need for a patient to undergo a medical-assisted detox and rehabilitation course to stop the abuse and improve health. Qualified drug rehabs are the best options for seeking detox or rehabilitation programs.
Find Drug Rehabilitation Centers Near You Anywhere In the US
Addiction Resource team has compiled an extensive list of the top drug rehabilitation facilities around the country. Click on the state you are interested in, and you'll get a list of the best centers in the area, along with their levels of care, working hours, and contact information. Haven't found the rehab you need? Call the toll-free helpline below for professional assistance.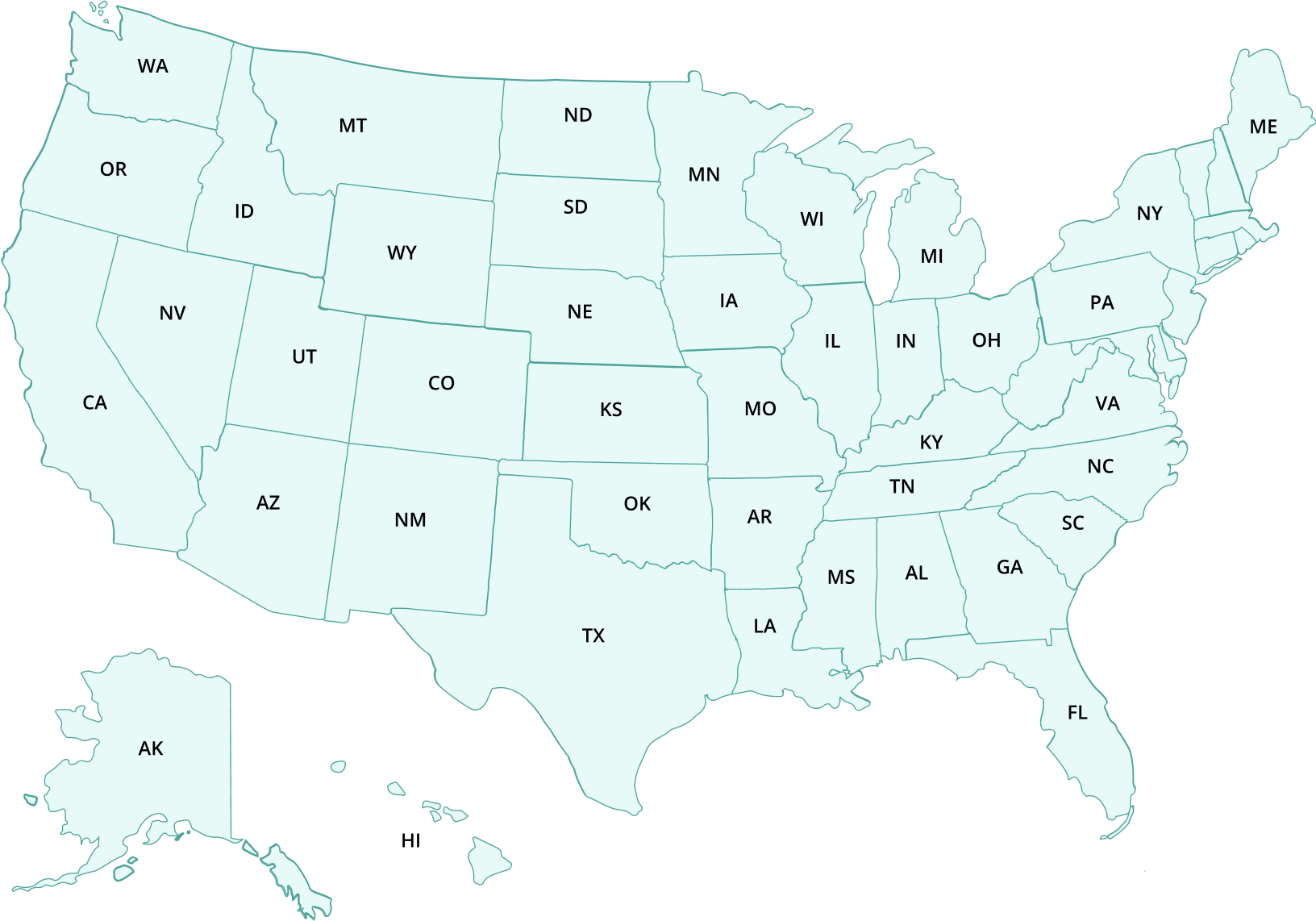 ---
Page Sources
Mebae Takahashi, Kazuhiro Shima, Masahiro Tsuchiya, Yoshihiro Hagiwara, Hirokazu Mizoguchi, Shinobu Sakurada, Shunji Sugawara, Takuo Fujita, Takeshi Tadano, Makoto Watanabe, Satoshi Fukumoto, Yasuo Endo, Analgesic Effects of 1st Generation Anti-histamines in Mice, https://www.jstage.jst.go.jp/article/bpb/39/4/39_b15-00755/_html/-char/ja
Gustavo C Machado, Chris G Maher, Paulo H Ferreira, Richard O Day, Marina B Pinheiro, Manuela L Ferreira, Non-steroidal anti-inflammatory drugs for spinal pain: a systematic review and meta-analysis. https://ard.bmj.com/content/76/7/1269
Lessenger, J. E., & Feinberg, S. D. (2008). Abuse of prescription and over-the-counter medications. The Journal of the American Board of Family Medicine, 21(1), 45-54. https://www.jabfm.org/content/jabfp/21/1/45.full.pdf
National Survey on Drug Use and Health. Characteristics of primary prescription and OTC treatment admissions: 2002. Washington, DC: Office of Applied Studies, Substance Abuse and Mental Health Services Administration; 2004.
Mifsud, J. (2011). Abuse of OTC and prescribed drugs: popping pills for thrills? https://www.um.edu.mt/library/oar/bitstream/123456789/14130/1/2011-17-3.pdf
More About Muscle Relaxants: