Along with the ever-rising population in the state of New York, the drug and alcohol crisis across the state continues to rise, as does the instance of untreated behavioral disorders and substance abuse across the state.
It is the job of behavioral care facilities to reach out and treat people of all ages in the battle against this state-wide and nationwide epidemic.
Instances of adolescent drug use including alcohol, marijuana, cigarettes and nonmedical use of pharmaceutics by young people ages 12 to 17 are also noted on the rise. Youth mental health reports show rates of depression similar to national averages in the state of New York with 58.7% of young people not receiving treatment for depression. Rates of suicidal thoughts among young people stacked up almost equally with national averages with an overwhelming 61.1% of young people also not receiving treatment for serious mental illnesses.
As the adolescent substance abuse rates climb in New York, the adult substance abuse and mental health statistics similarly show the pattern of untreated mental illness and treatment enrollment for drug/alcohol rehabilitation centers or behavioral care facilities.
A majority of mental health care consumers, whether ages 18-20, 21-64 or Senior citizen and above were not in the labor force. The second highest percentage of the population needing mental health services was employed; almost neck in neck with the average percentage of employed individuals needing mental health services.
It goes to show that substance abuse and mental health problems know no bounds. While illicit drug and substance abuse in New York by people of all ages are at or slightly below national averages, there is a major drop-off in the years 2012-13 and onward in the number of individuals enrolling in substance use treatment programs throughout the state.
The inpatient and residential behavioral care facilities of New York work to ensure a quality long-term outlook for patients through a variety of treatment and rehabilitation approaches.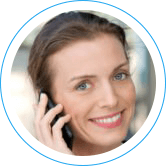 Hope Without Commitment
Find the best treatment options.Call our free and confidential helpline
Residential Rehab Facilities in New York
The goal of residential drug rehab centers in New York, as well as general mental health/behavioral care centers, is the same as with most across the country: provide a multidisciplinary approach to the problems of addiction and mental illness.
Programs range from detoxification/withdrawal processes and counseling to extended aftercare planning to follow a patient through residential treatment. Among the highest rated overall drug rehab centers in New York (whether inpatient or residential) are the Drug Alcohol Rehabilitation Center (New York, NY 10035), the Hazelden Betty Ford Foundation (322 8th Ave, New York, NY 10001) and Arms Acres Rehabilitation Center (3584 Jerome Ave, Bronx, NY 10467).
Services include individual and group counseling, physical activities, stress management courses, nutritional counseling, holistic treatment including acupuncture, yoga, biofeedback, relapse prevention assistance, vocational training, social skills training, 12-step recovery counseling, educational services and mental health diagnostic/treatment services.
Some of the top residential drug rehab facilities in New York include:
VA Western New York Health Care System
VA Hudson Valley Health Care System
Upstate New York VA Health Care Network at Canandaigua
Elmhurst Hospital Center
VA Medical Center Northport
Samuel S. Stratton VA Medical Center
A.R.E.B.A.- Casriel, Inc.
Villa of Hope
Inpatient Rehab Facilities in New York
Upon admission to inpatient drug rehab centers, patients will be medically supervised through a detox procedure to work safely with the body to rid it of drugs, alcohol, and other substances.
Facilities also work to recognize and treat underlying disorders including anxiety, depression, bipolar or personality disorders. As SAMHSA statistics show, a great many untreated sufferers from substance abuse are also untreated for serious mental illnesses including depression.
The task then becomes creating an integrated approach to treating addiction and mental health disorders through a comprehensive set of guidelines, assessment and recovery services. Clinical and medical staff work to develop a treatment plan that identifies trigger emotions including despair, loss of hope, despair, existing psychological, spiritual and psychiatric aspects of a patient's overall outlook. Patients may work one on one with a personal counselor or specialized clinicians o help pave the way for intensive therapy.
Among the highest-ranking inpatient facilities in New York are:
VA New York Harbor Healthcare System
Flushing Hospital Medical Ctr / Chemical Dependency Unit
Loyola Recovery Foundation, Inc – BHC
Staten Island University Hospital
Woodhull Medical and Mental Health Center
St. Mary's Healthcare
Coney Island Hospital
Interfaith Medical Center
Harlem Hospital Center
Metropolitan Hospital Center
St. Barnabas Hospital Inc.
NewYork-Presbyterian Hospital
Phelps Memorial Hospital Association
St. Joseph's Hospital
Seafield Center, Inc.
Long Island Center for Recovery Inc.
The Long Island Home
Kings County Hospital Center
Bellevue Hospital Center
Bronx-Lebanon Hospital Center
Conifer Park Inc.
Arms Acres, Inc.
Conclusion
In the state of New York, as with many other U.S. states, statistics consistently show that one of the largest obstacles towards conquering addiction is finding and enrolling in the right treatment program (or any treatment program for that matter). Admitting there is a problem can be a very upsetting and arduous process for individual needing drug rehab or behavioral therapy as well as for the friends and family of a sufferer.
Taking the first step is not easy and with the high cost of both residential and outpatient care in New York, economic obstacles provide an additional barrier between serious mental illness/addiction sufferers and the healthy lives. Although, the Substance Abuse and Mental Health Services Administration is working actively to provide a necessary database of information on residential and inpatient behavioral care facilities across the country for those in need.
By using the SAMHSA Substance Abuse Treatment Facility Locator, individuals and families can locate, price and make contact with the right treatment facility for them.