One of the hardest things in the life of a person addicted to drugs is admitting to themselves that it is time for a change.
Changing one's life from the ground up is never an easy task and it only becomes more difficult if financial possibilities start becoming a problem. Funding a rehabilitation treatment can be a huge expense, but it is one that must be made in order to return an addict's life on the right track. If you know a person who needs financial aid to start rehabilitation treatment or you are in such a situation yourself, you will find that there are many sources of funding that can help you cover the costs.
What are some different ways to pay for rehab?
Different ways to pay for rehab include state health insurance, private insurance, or paying for treatment out of pocket. Private insurance companies typically offer the most coverage, which means you pay less for treatment. Some treatment centers can even help you find insurance companies that will offer the best coverage for your needs.
State Health Insurance
Depending on the country you come, the first thing that you should look into is whether your health insurance covers the costs of rehabilitation treatment and to what extent. Some countries emphasize how detrimental substance addiction is to the productivity and overall lifestyle of a person and as such offer to completely cover the costs of rehabilitation treatment.
If you are unsure what your health insurance covers, many addiction centers offer help and consulting regarding this and will in some cases even go as far as advising the best private insurance company, if your countries health insurance plan does not cover rehabilitation treatment.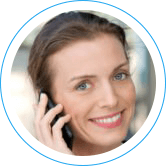 Hope Without Commitment
Find the best treatment options.Call our free and confidential helpline
Treatment Is Fully Covered by Insurance In Most Cases
Private Health Insurance
The most preferred and arguably the best method to fund your rehabilitation treatment is to look for a private insurance company that specializes in this area. There are numerous ones to choose from and the best way to decide on the right one is to ask for consulting from your rehabilitation center of choice. They will tell you which private health insurance agencies they work with and which one offers the best conditions for you.
What insurance companies cover addiction treatment?
Popular insurance companies that cover addiction treatment:
Aetna Health Insurance can provide full or partial coverage for detox and rehabilitation
Blue Cross Blue Shield Insurance offers partial coverage for outpatient programs
Cigna Health Insurance can cover detox partially or completely, and rehabilitation partially
UnitedHealthcare offers insurance plans with no immediate payment due; offers a variety of treatment options
Some of the most popular private insurance agencies that help people in need of rehabilitation treatment funding are:
Aetna Health Insurance – this US-based insurance company that offers to cover the cost of both detox and rehab either partially or completely depending on the type of insurance their client decides on and the severity of addiction they are facing.
Blue Cross Blue Shield Insurance – covers both individual and group therapy sessions for outpatient treatment, but only partially depending on your policy.
Cigna Health Insurance – international private insurance company that offers partial or complete funding for detox process and partial funding for rehabilitation process depending on your policy.
UnitedHealthcare – provides several different insurance plans depending on their client's financial standing, with no immediate payment necessary by the client. Depending on the insurance policy you opt for, you will be provided with different rehabilitation centers which work closely together with UnitedHealthcare and offer a variety of different treatment methods.
Opting for a private health insurance is usually the least financially straining option. With many different insurance plans to choose from, you can find the one that best suits your financial capabilities. In some cases, depending on the level addiction a person is facing, treatment may even be fully covered by an insurance company and completely free for the person in need of it.
Funding the Treatment Yourself
It is always the best option to fund the treatment yourself by paying it upfront with cash if you have the means to do so. This relieves you of the process of taking out a loan and having to pay it afterward, usually with interest. In case you are not able to come up with enough funds to pay for rehab yourself, there are still several methods open for you.
How can I pay for addiction treatment myself?
You can pay for addiction treatment yourself by:
Asking close friends and family members for help— Explain your desire to change. You may be surprised by their generosity.
Starting a fundraising campaign— Tell your story on a website like GoFundMe.com and ask people to donate.
Selling unneeded valuables— Your life is worth much more than any material object.
1.      Ask Family and Close Friends for Help
You will be amazed at how many people are open to help a person in need of addiction treatment. While some will take your request for help as just another way to fuel your addiction if you put in enough time and effort to explain to them that you want to change your life they will most likely agree to help you in the end. Alternatively, you could suggest to them that they deposit the funds to the addiction treatment center of your choice on their own, so they are sure that the money they are providing is indeed going to your treatment.
2.      Start a Fundraising Campaign
Websites like GoFundMe.com offer their users to create an account and ask for donations for a certain cause. You could tell your life story and how the addiction has affected your life and lives of those close to you. Be sure to state that all the donations will go towards funding the rehabilitation process.
3.      Sell Unneeded Valuables
While this should be done as a last resort, there is always an option to sell some valuable items in your possession in order to pay for your treatment. It may seem hard and unnecessary at first, but you should keep in mind that the longer your addiction goes on, the chance that you will succumb to selling those valuables to fuel it will be higher. The sooner you decide that it is time to change, the sooner you will be able to help yourself.
Conclusion
No matter which payment option you decide on to fund your addiction treatment it is important to take the first step as soon as possible. The longer it takes for a decision to be made the harder it gets to make it and this is especially true when it come to something as life-changing as deciding to go to rehabilitation treatment.