With drug testing beginning to rise in popularity as a workplace standard, people are starting to look for more and more efficient ways to quickly cleanse their bodies of substances that could make them test positive.
Taking niacin has long been a known detox method, but its effectiveness has always been a topic of debate.
What is Niacin?
Niacin, otherwise known as Vitamin B3 is compound naturally found in a human body that serves the purpose of metabolizing carbohydrates. When it comes to niacin for drug testing, it is usually talked about niacin pills that can be bought in pretty much any pharmacy.
Niacin pills are usually used as a dietary supplement for people who are suffering from high cholesterol levels or low niacin levels, but it is also often used to increase the health of skin, hair and eyes. A niacin pill has around 500mg of niacin in it and the recommended daily dose is up to 2000mg, to prevent the occurrence of negative side effects.
Negative Side Effects of Niacin Pills
Skin flushing
Burning sensation
Swelling
Reddening of skin
Skin lesions or hives
Diarrhea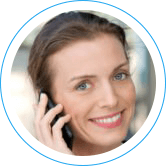 Hope Without Commitment
Find the best treatment options.Call our free and confidential helpline
Treatment Is Fully Covered by Insurance In Most Cases
Niacin Flush
Niacin flush is a method that has been argued to allow a person to successfully clear out traces of metabolites from their body in a shorter amount of time than usual. This is done by increasing the rate at which body breaks down fats, which is where metabolites usually tend to deposit, which in turn allows the person to pass the drug test even though just a short period of time has passed since their last drug use.
The problem with this method is that niacin pills have varying levels of effectiveness from person to person, depending on their height and weight, as well as their metabolism rate. People with higher than average body fat content have reported this method to fail more often than people with lower body fat content.
Another thing to note about this method is that it is not a miracle solution like some people claim and that it has to be done over a period of time, preferably 2 – 5 days for maximum efficiency. This is due to the fact that niacin is very hard on one's liver and taking large amounts of it (more than 500mg) at once poses a serious health risk.
On the other hand, if the person using this method properly spaces out their dosage (500mg or one pill every 6 hours for 3 or more days) and hydrates plentifully, they pass the drug test in 80% of the reports.
By following this routine, you will be able to successfully cleanse your body from metabolites in 3 – 5 days so plan accordingly:
Immediately after getting up, take 500mg of niacin and drink at least 2 large glasses of water.
Wait a few minutes and try to urinate as much as possible.
Eat a light breakfast, since fatty foods will reduce the effectiveness of niacin and preferably take a caffeinated drink to help you urinate more.
During the day, try to drink water, fruit juice or sports drinks as often as possible, but make sure not to overhydrate yourself and get sick. Stay away from alcohol as much as possible.
Take niacin pills every 5 or 6 hours with 2 large glasses of water, preferably before meals and try to urinate between niacin intake and meals.
On the day of the test make sure to take at least two pills before the test itself and try to urinate as much as you can.
If you notice your urine is discolored (not yellow), take a B12 pill; a discoloration of urine can be a clear sign that you have tried to dilute it and will raise suspicion.
If Taking Niacin Pills
Always space them out at least 5 hours to prevent overdosing.
Drink a lot of water, preferably two full glasses with every pill. Also drink as much water, fruit juice, sports drinks or caffeinated drinks during the day, but be careful not to overhydrate yourself.
Abstain from drugs and alcohol, to prevent negating the effect of niacin pills.
Eat light meals and stay away from fatty foods.
On the day of the test make sure to take at least two pills and drink 4 to 5 glasses of water.
If your urine starts to dilute too much from hydration, consider taking vitamin B12 pill as it turns urine yellow.
Try to urinate as much as possible during the process and especially before the test.
Bear in mind that taking niacin pills will only have an effect on a urine drug test; all other drug tests are unaffected by niacin intake.
Conclusion
Despite the fact that many people claim that this method does not work, it usually stems from the fact that the amount of time that the pills were taken for was not sufficient. Taking a large dose of niacin pills in a short period of time, just before a drug test, will more often cause serious health problems then help pass said test. Only by giving it time will this method have the expected effect without the negative consequences.