Cocaine is a powerful and addictive stimulant. Once addicted to cocaine, it is hard to quit. Cravings and withdrawal effects are for most addicts too intense to handle.
Luckily, there are safe and efficient professional treatments options available.
In this article, we will explore the cocaine rehab and recovery options, and how to choose the best treatment for your needs.
Cocaine Addiction Treatment Types
Many treatment options are available, but every program follows these steps:
First, you will undergo a cocaine detoxification under medical supervision. That can last several days.
You might receive medication.
During the rehabilitation phase, you will attend various types of therapy: individual and group counseling. Some outpatient settings also offer family therapy.
You will learn about addiction and get prepared for relapse prevention.
After finishing the actual rehab, you will be strongly encouraged to attend aftercare
Psychosocial Treatments for Cocaine Addiction
Patients affected by cocaine abuse often benefit from different types of behavioral therapies.
Cognitive behavioral therapy. This method is used to discover the reasons and motivations behind drug addiction. People learn to change thinking pattern leading to actions and habits of cocaine abuse.
Contingency management. This technique relies on incentives for abstinence. People receive money, prizes or non-material rewards for not using cocaine. This treatment is especially efficient in the early stages of keeping the motivation for abstinence.
Pharmacological Treatment for Cocaine Addiction
While there is no antidote for cocaine addiction itself, different medications can help the addict on his way to recovery in various ways.
Antidepressants help to deal with a debilitating withdrawal syndrome
Baclofen, Gabapentin, Modafinil, N-Acetylcysteine, and Vigabatrin are drugs that reduce cravings or make them easier to handle.
Tampering the addiction. Drugs like Nocaine or methylphenidate mimic cocaine, but in a weaker version and the doses are gradually decreased to wean the need for cocaine.
Inducing repulsion. Disulfiram makes using cocaine unpleasant and reduces the incentive to consume it
 It is important to note, that many of these drugs might lead to addiction themselves. In some cases, the risk of dealing with these addictions is far less than to stay addicted to cocaine. In any case, behavioral therapy is always a good option to combine with medication for gradually getting off addictions.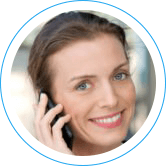 Hope Without Commitment
Find the best treatment options.Call our free and confidential helpline
Treatment Is Fully Covered by Insurance In Most Cases
Aftercare
After successful detox and accomplished rehab, the patient is free to go. However, recovery takes much longer than the treatment. Now the person needs to work on a successful transition into a new drug-free life. The recovering addict needs to install new habits and is still vulnerable to triggers. For an efficient transition, it is imperative to continue the recovery process by attending aftercare programs.
Individual Therapy is a way to deal with possible co-occurring mental health issues. Cognitive behavioral therapy can help to install coping mechanism to avoid relapses and stay sober.
Support Groups are there to be in touch with like-minded people that understand each other's struggles. Groups like Narcotics Anonymous or Cocaine Anonymous provide emotional support and encouragement on your way to recovery.
Cocaine Rehab Centers Types
To enroll in a cocaine treatment program, you need to attend a rehab facility. As for any drug addiction, there are two forms of treatment centers:
In an outpatient setting, patients regularly come for treatments and return home for the night. In some programs, they can keep previous personal or professional responsibilities. While this option might be sufficient for other addictions, the recommended setting for most cocaine is in inpatient centers.
Outpatient Facilities
Some less addicted people do not necessarily require full-time medical supervision. Patients attend counseling meetings and medical check-ups at least 10 hours a week in hospitals or specialized facilities.
Outpatient services are less time consuming, do not require putting your life on hold. They are also cheaper than inpatient programs.
That might work for mildly addicted people that have a supportive network at home.
Inpatient Rehab Facilities
Compared to other drugs, cocaine is highly addictive and quitting is extremely challenging. The physical pain and emotional distress are very intense in the early stages of detox. Withdrawal symptoms are so intense that many people feel unable to cope with them. Accommodated in inpatient facilities for the whole duration of their addiction treatment, these people are better off in an isolated setting.
Patients are surrounded by a professional staff in a secluded facility with no access to the drug. In these conditions, detoxification and rehab can be achieved successfully and relatively quickly. Patients are in a safe and temptation-free environment, which is why inpatient centers are highly recommended to treat cocaine addiction.
What Are Luxury Rehab Centers?
Luxury Rehabilitation Centers offer privacy and confidentiality and are often chosen by high-profile public figures. They also offer additional amenities and activities and are located in elegant surroundings.
Secluded location and separate rooms offer privacy.
Beautiful surrounding nature provides a soothing environment
Gourmet meals make the stay pleasurable
Yoga, meditation classes, and massages give occasions to relax
Holistic therapies and various activities provide something to do at all times
Executives can find adapted facilities with access to the internet and their office.
How to Choose the Right Cocaine Rehab Center?
You should think about your needs and means to find the best rehab for cocaine.
The severity of your addiction can be assessed during a medical screening. Ask the physician for advice on the type and length of treatment you should receive.
Length. Once you know the required length, choose a facility that offers appropriate programs.
Cost depends on the type of facility and program. Inpatient centers, higher standards and longer stays all increase the cost.
Team. The personnel should be professionally trained and specialize in cocaine addiction.
Special needs. You might suffer from other health issues, need remote access to your office, or you prefer a particular therapy. Make sure to choose a facility adapted to your needs.
Get Help for You or Your Loved Ones
How to recognize if someone uses cocaine?
Because cocaine suppresses appetite, consumers tend to skip meals or don't eat much at all. They also stay awake and active at nights, because they don't feel the need to sleep. As a result, they quickly get thin. Another hint is behavior. Cocaine is expensive: in the U.S. you might pay over $100 for one gram of powder. Addicts in need of money might lie or steal to get it and afford the drug.
Take Action Now
Cocaine has many well-known dangerous side effects, besides addiction. Addicted people can become psychotic. Depression and antisocial behavior might lead to social problems, job losses, incarceration and financial struggles.
The risk of suffering from an ischemic stroke is drastically increased even 24 hours after consumption. Cocaine abuse can also cause heart attacks, permanent brain damage, coma or even death.
People often realize while facing death that they need to get clean. Getting into rehab can be a life-saving decision. Don't take that risk and don't wait too long, take action now.