An abrupt decrease in the intake of certain medications can result in various withdrawal symptoms. They depend on the type of drugs being used. Definitely Baclofen is a medicine which withdrawal symptoms patients should be careful with. Generally this medicine is used to treat spasticity. Also sold under the brand name Lioresal and Kemstro, the medication is also used as a muscle relaxant and antispasmodic. Other purposes of Baclofen are to treat spinal cord injuries, multiple sclerosis, and cerebral palsy. The generic medication is also used off label to treat alcohol withdrawal syndrome. However, there isn't much research on the subject of Baclofen alcohol withdrawal that determines the effectiveness of this practice. It is crucial that patients and medical attendants understand that stopping Lioresal use abruptly will result in BWS (Baclofen withdrawal syndrome).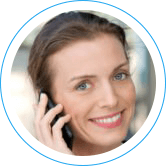 Hope Without Commitment
Find the best treatment options. Call our free and confidential helpline
Treatment Is Fully Covered by Insurance In Most Cases
Signs and Symptoms of Baclofen Withdrawal
Withdrawal occurs when a person's brain becomes dependent on the drug's effects. Such effects that make a person suffer from the adverse effects of Baclofen withdrawal don't happen just when the medication is being abused. Even using the drug exactly as prescribed can lead to difficulties with weaning off if the usage of the medication isn't stopped in a proper and controlled manner. It can occur through a low or high dose usage.
Baclofen withdrawal symptoms can be severe. This is what makes it so important to know the signs of weaning off Kemstro. Symptoms can often be very similar to alcohol and benzodiazepine withdrawal. Comparing Baclofen vs. Flexeril withdrawal, effects will also be almost the same.
Following is a list of some of the common signs and symptoms that could feel a person suffering from Loiresal withdrawal:
Visual and auditory hallucinations
Tactile hallucinations
Acute Confusion
Delusions
Disorientation
Delirium
Insomnia
Dizziness
Nausea
Memory problems
Anxiety
Changes in perception
Hyperthermia
Depersonalization
Psychosis
Mania
Mood disturbances
Changes in behavior
Tachycardia
Seizures
Tremors
Fever
Extreme rebound muscle rigidity and spasticity
Lioresal is a derivative of the naturally occurring GABA neurotransmitter. Baclofen acts in the body by activating GABA receptors in the central nervous system. This has the direct result of calming nerve activity. The medication's effects on the brain and the central nervous system are the reason behind there being potential for abuse or Baclofen recreational use. People might experience a sense of well being or relaxation with the use of the drug. Some signs that might help you spot Baclofen abuse include a person taking higher doses than prescribed, using the medication without a prescription or combining it with other central nervous system depressants to amplify the effects.
How Long Does Baclofen Withdrawal Last?
Baclofen withdrawal duration depends on various factors. Depending upon the individual, how long they've been using Lioresal, whether they stopped usage abruptly or gradually and even how the drug was being administered. These are some of the factors that can affect how long withdrawal from Baclofen can last. Routes of Baclofen administration matters a lot. Oral Baclofen withdrawal symptoms are less severe than for those patients who administer Baclofen intrathecally.
Baclofen Withdrawal Timeline
Some people might find themselves experiencing withdrawal symptoms within a few hours after the last dose is taken. However, it can typically take up to 48 hours for withdrawal symptoms to occur. Those affected will find symptoms peeking within 72 hours. Of course, this is something that will vary from person to person and depend on many factors that need to be taken into consideration as well. Despite the fact that half-life of Baclofen is just about 5,5 hours, withdrawal symptoms can last for weeks. The psychological symptoms like anxiety can persist for months in some cases.
Weaning Off Baclofen
It is quite clear how important it is to be aware of how to stop taking Baclofen. There is always a  possibility of severity of symptoms when weaning off Kemstro. Sudden abruption of Kemstro intake can result in organ failure and even death in some cases.
So, how should one start weaning off Baclofen? It is evident that a professional Lioresal detox is often the best course to take when a patient wants to stop using the drug. Some of the symptoms can be avoided by merely participating in a professional detox program, where doses of Baclofen are tapered off gradually under the medical supervision. Person also can undergo Baclofen withdrawal treatment at a qualified rehab. This step ensures that the whole process is performed well while giving precedence to the patient's comfort and wellbeing.
If you or someone you love is suffering from a Lioresal addiction or would like to receive more information on the rehabilitation process, then don't hesitate in calling our toll free number (888)-459-5511 for more details.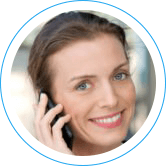 Hope Without Commitment
Find the best treatment options. Call our free and confidential helpline
Treatment Is Fully Covered by Insurance In Most Cases