Baclofen Dosage: What is a Maximum Baclofen Dose for Adults?
Important InformationThis information is for educational purposes only. We never invite or suggest the use, production or purchase of any these substances. Addiction Resource and it's employees, officers, managers, agents, authors, editors, producers, and contributors shall have no direct or indirect liability, obligation, or responsibility to any person or entity for any loss, damage, or adverse consequences alleged to have happened as a consequence of material on this website. See full text of disclaimer.
A Baclofen dose is usually taken, when a patient requires a muscle-relaxing drug. Nowadays Baclofen is used for spasticity treatment, multiple sclerosis, muscle pain or injuries adult and pediatric patients may have. The drug comes in the form of Baclofen pills or liquid injections. This is a comprehensive guide for Baclofen dosage recommended for adult and pediatric patients with different health conditions. It also takes a look at possible Baclofen nursing implications that may arise as a result of misuse or abuse.

Hope Without Commitment
Find the best treatment options. Call our free and confidential helpline
Most private insurances accepted
Baclofen Dosage Forms
Baclofen is available in two dosage forms – tablets and intrathecal form. Intrathecal administration refers to the method of administering drugs with an injection into the spinal canal or the subarachnoid space – an intrathecal baclofen pump can be used for this process. The pill doses are limited to two options – Baclofen 10mg and Baclofen 20mg.
What is Baclofen 10mg?
Baclofen 10mg is the smallest single dose in pill form. However, the Baclofen pill can be split into two 5mg tabs for smaller doses. The intrathecal form is available in two different sets of dosages – one set with preservatives and the other set without them:
With preservatives: 
Without preservatives:
500mcg/ml
1000mcg/ml
2000mcg/ml
Recommended Baclofen Dosage and Administration for Adults
For most regular treatments, the pill can be used with the following Baclofen dosing information:
A gradually increasing dosage plan is recommended. This way, it is easier to know the maximum dose of Baclofen that a patient's body will take. The dosage strength can be increased gradually until the stage where it is most effective for the user.
A patient should start with a Baclofen 5mg dose, used three times daily for three days. The Baclofen 10mg tab should be used 3 times daily for the next three days; the 15mg tab 3 times daily for the next 3 days, and the Baclofen 20mg tab 3 times daily for the next 3 days.
The maximum dose of Baclofen used each day must not exceed a total of 80mg. Baclofen LD-50 is known to be 145 mg/kg of body weight.
When the lowest effective Baclofen dose is found, then there is no need to continue increasing the dosage. This means that a patient must be carefully monitored to know when the response takes place. Any side effects of Baclofen shown by the patient in response to the drug will also provide a further clue of their body's limit.
If the maximum recommended dose seems ineffective after a reasonable amount of time, withdrawal should also be made slowly. Going cold turkey may cause the patient to exhibit severe Baclofen withdrawal symptoms, especially when the intrathecal dosage is used.
For intrathecal administration, there are two different types of Baclofen dosing for adults. There is a dose for cerebral spasticity and another for spinal spasticity.
Intrathecal Baclofen Dosage for Adults
Before beginning the intrathecal pump implantation process, the patient must go through a screening process to find the dose that they react positively to.
| | | | |
| --- | --- | --- | --- |
| | Dose | Volume | Observation Period |
| First Screening | 50 mcg | 1ml | 4 to 8 hours |
| Second Screening | 75 mcg | 1.5ml | 4 to 8 hours |
| Third Screening | 100 mcg | 2ml | 4 to 8 hours |
First Screening
A 50mcg dose (1ml) should be administered into the intrathecal space. Then, a patient should be monitored for any positive reactions over the next 4 to 8 hours. If there is none, proceed to the second screening.
Second Screening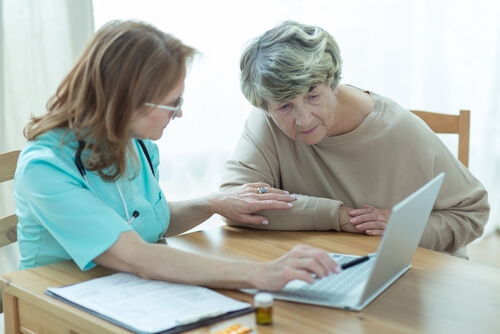 A 75 mcg dose (1.5ml volume) administered twenty-four hours after the first. The patient should be monitored again for 4 to 8 hours for any positive responses. If there is none, proceed to the third screening dose.
Third Screening
A 100mcg dose (2 ml volume) administered 24 hours after the second screening dose. Observe the patient for 4 to 8 hours after, and if there is still no positive reaction, do not subject the patient to chronic intrathecal therapy.
If any of the levels of screening above shows a positive reaction, that screening dose should be doubled and administered over the next 24 hours. However, if the effects of the screening dose lasted for more than the 8-hour observation period, then it should not be doubled.
After the first 24 hours, patients with spinal spasticity should see gradual 10%-30% increments in their Baclofen dosage once every day until they achieve the desired effect. On the other hand, patients with cerebral spasticity should only see daily Baclofen dose increments of 5%-15%. Failure to adhere to this dosing instruction could see the patient exhibit severe Baclofen overdose symptoms.
Maintenance of Baclofen Dosing for Adult Patients
The following points should be taken into consideration when maintaining the Baclofen dose for adult patients.
The daily recommended doses may be reduced by 10%-20% if the patient begins to exhibit severe side effects to the drug.
For cerebral spasticity patients, the maintenance dosage for long term intrathecal therapy should fall within 12mcg to 2003 mcg/day. Most of the patients will react positively to 300 mcg to 800 mcg/day.
For spinal spasticity patients, the maintenance dosage for long term intrathecal therapy should fall within 22mcg to 1400 mcg/day. Most patients can be appropriately maintained on 90mcg to 703 mcg/day.
In both cases, there is limited experience with patients that were infused with daily doses greater than 1000 mcg, so caution should be taken when using such amount.
Recommended Baclofen Dosage and Administration for Pediatric Patients
It is important to point out that Baclofen or it's analogs Lioresal and Gablofen are not approved for use on pediatric patients under the age of 12, although the drug can be helpful for that age range if used with extreme care. The dosage information for oral administration of the Baclofen pill for pediatric patients aged 13 years and older is as follows:
The initial dose should be equal to the adult dose, beginning with the Baclofen 10 milligrams tablets split into 5mg tabs. This 5mg tab should be taken 3 times daily for 3 days, after which the dose should be increased to Bac 10 tablets 3 times daily for 3 days. Subsequent dosage increases to 15mg and then 20mg should also follow the same pattern of frequency of use, after which there should be no more dosage increments.
The maximum dose of Baclofen for pediatric patients is 80mg/day, preferably split into four doses of 20mg each a day. However, It is not necessary to use the max dose. The lowest dose that triggers the best response from the patient is the recommended dose. If none of the doses seem to be effective after a reasonable amount of time, treatment therapy should be withdrawn slowly.
Oral Baclofen doses for pediatric patients are typically used for the treatment of multiple sclerosis, cases of concomitant pain, muscular rigidity, clonus, and flexor spasms. The doses also vary according to the severity of the symptoms exhibited by the patient.
The recommended Baclofen dose for anxiety would be different from the recommended Baclofen dose for back pain as they affect different parts of the body. However, the Baclofen moa (mechanism of action) remains the same.
Intrathecal Baclofen Dosage for Pediatric Patients
The screening process for pediatric patients is the same as the one for adults. The only difference is that the first screening process can allow a lower dose of 25mcg in specific cases. The first screening dose falls within 25 mcg to 50 mcg, instead of the fixed 50mcg recommended for adult patients.
Also, the maintenance dosing for pediatric patients under the age of 4 is the same as the instructions for adults with cerebral spasticity.
For pediatric patients aged 4 to 12, the maintenance dosing information is as follows:
Daily dosage increments must not exceed 20%
The dose may be reduced by 10% to 20% if the patient begins to exhibit side effects.
A daily dosing range of 24 mcg to 1199 mcg is recommended. An average of 274 mcg daily is usually good enough for most pediatric patients that fall within the 4 to 12 age range.
For pediatric patients over the age of 12, a daily dosing range of 22 to 1400 mcg is recommended. Most patients within this age range can be maintained on 90 mcg to 703 mcg per day.
Important Baclofen Dosage Precautions
Baclofen drug interactions are another critical topic to be aware of when dosing on the drug. For instance, using Baclofen and Ibuprofen at the same time may delay the expiry period of Baclofen from the body. If the patient is dosing on any of the following medications, the physician must be informed before Lioresal is taken:
Opioids 
Muscle relaxers
Blood pressure drugs
Anxiety, depression or bipolar disorder medications
Medications for seizures
Sleeping pills
Vitamins
Herbal products
Other prescription and over the counter medicine
Other adjustments to the Baclofen dosing may also be required depending on many factors. Patients that have one or more of any of the following diseases must consult a qualified physician before using Baclofen:
Ulcers 
Hypertension
Stroke
Diabetes
Epilepsy or other seizure-related disorders
Kidney disease
Mental disorders
Parkinson's disease
Cerebral palsy
Rheumatoid disorders
Pregnant women also should call the doctor before taking the drug.
Summarily, the patient must take Gablofen precisely as the doctor prescribes it. The directions indicated on the prescription label handed to them must be followed to the letter, and the patient must not reduce or increase the doses without the approval of the doctor.
When measuring the liquid dose, shake the liquid container first. Use the syringe made available or any other device made specifically for the purpose. If the symptoms do not improve, call the doctor before making any decision.

Hope Without Commitment
Find the best treatment options. Call our free and confidential helpline
Most private insurances accepted
Sources
Center For Drug Evaluation And Research, Approved Labeling For Kemstro, https://www.accessdata.fda.gov/drugsatfda_docs/nda/2003/021589s000_Kemstro_PrntLbl.pdf
Calls to our general hotline may be answered by private treatment providers.