The Affordable Care Act, also known as "Obamacare," requires that addiction treatment and recovery programs be covered by health insurance providers.
This means that by signing up for health insurance, you can receive financial assistance in recovering from drug and alcohol addiction.
What is the Affordable Care Act, AKA Obamacare?
The Patient Protection and Affordable Care Act (PPACA), more commonly known as the Affordable Care Act (ACA), was passed into law in March 2010 by President Barack Obama. The ACA was put into place to make healthcare coverage available to a wider range of people. The law accomplishes this by:
Forbidding insurance providers from denying someone coverage because of age, a pre-existing condition, or other factors
Charging the same rates regardless of these factors
Offering discounts and subsidies for low-income families
The ACA also improved the quality and healthcare provided by requiring insurance providers to include a number of basic healthcare benefits in every plan.
The 10 essential health benefits covered by Obamacare include:
Outpatient care
Emergency room visits
Inpatient care (hospital stays)
Maternity and newborn care
Mental health and substance use disorder services (includes behavioral health treatment, counseling, and psychotherapy)
Prescription drugs
Rehabilitative and habilitative services and devices to help someone who has a chronic condition or has been severely injured i.e. physical and occupational therapy, speech language pathology, psychiatric rehabilitation, etc.
Laboratory tests
Preventive services i.e. counseling, screenings, vaccines, etc.
Pediatric services (includes dental care and vision care for kids)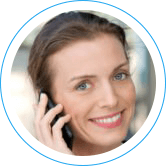 Hope Without Commitment
Find the best treatment options.Call our free and confidential helpline
Treatment Is Fully Covered by Insurance In Most Cases
What Does the Affordable Care Act Mean for Those Seeking Addiction Treatment?
In the past, addiction was thought to be a moral defect representing a lack of self-control; anyone who was addicted to alcohol or drugs was either a "bad person" or a "weak-willed." Either way, this line of thought made it easy for insurance providers to deny coverage for addiction treatment and rehabilitation because, well, "You've made your bed—now lie in it."
We now know that while the choice to use a substance for the first time is the individual's own, a person cannot control how his or her brain reacts to a substance. Obamacare reflects this philosophy in its mandate that all health insurance providers must cover mental health and substance abuse treatments with the same level of coverage as any other physical disease or illness.
What elements of drug and alcohol addiction treatment do insurance plans under the ACA cover?
Inpatient and residential treatment

Inpatient treatment centers
Half-way houses
Partial hospitalization programs
Individual counseling

Cognitive Behavioral Therapy (CBT)
Contingency Management (CM)
Motivational Enhancement Therapy (MET)

Intensive Outpatient Programs (IOP)
Medication

To help a person detox
To reduce withdrawal symptoms
To help maintain sobriety/prevent relapse
Group counseling and recovery support services— can include transportation to a from recovery-oriented activities

Assertive Continuing Care (ACC)—often used to help adolescents
Mutual help groups

12-Step fellowships

Alcoholics Anonymous
Narcotics Anonymous

Peer support communities

Recovery community centers
Recovery high schools

Case or care management
How do I find a rehab center that accepts plans from Marketplace providers under the Affordable Care Act?
Many rehabilitation centers accept Health Insurance Marketplace plans. If there is a specific place you want to go for inpatient rehabilitation or a specific counseling center you would like to attend for outpatient treatment, speak with a Health Insurance Marketplace agent; he or she can provide you with additional information about your best options.
How does paying for rehab work with the ACA?
There are four "metal" categories for plans developed under the Affordable Care Act.
The bronze plans offer the most inexpensive monthly premiums but cover less than the others. Like any insurance plan, the higher the premium the better the coverage.
Monthly premium: lowest
Coverage: you 40% | insurance 60%
Monthly premium: lowest
Coverage: you 40% | insurance 60%
Monthly premium: lowest
Coverage: you 40% | insurance 60%
Monthly premium: lowest
Coverage: you 40% | insurance 60%
An Obamacare Bronze plan may be the best option for someone who was a relatively healthy individual before his or her addiction and wants to attend a lower-cost rehab facility.
An Obamacare Silver Plan is a great choice for low-income individuals seeking to enter a  rehabilitation facility who may need coverage for medical services other than addiction treatment now or later on.
An Obamacare Gold or Platinum plan would be a good fit for those who can afford higher premiums and are require medical services and treatments on a fairly regular basis.
The type of Obamacare plan you have will determine what rehab centers you can go to. If you already have a place or two in mind, ask the facilities what types of insurance they accept, and choose your plan accordingly.
If you have an EPO (Exclusive Provider Organization) plan, insurance will only cover rehab facilities considered to be "in-network." Otherwise, you must pay full price for the treatment.
If you have an HMO (Health Maintenance Organization) plan, insurance will typically only cover rehab centers that are "in-network"; these plans are more geared toward providing prevention and wellness services, and so would not provide any additional coverage for rehab.
If you have a POS (Point of Service) plan, out-of-pocket costs for rehab are significantly lower if the facility is an "in-network" provider. However, insurance will cover out-of-network treatment providers if an in-network provider submits a referral for the patient to attend an out-of-network facility.
If you have a PPO (Preferred Provider Organization) plan, while rehab costs much less if the patient attends an "in-network" facility, patients can also choose an out-of-network rehab center (without a referral) if they are willing to pay a little more.
Who is eligible for the ACA?
Everyone is eligible for "Obamacare" as this was one of the major goals of the ACA—to make health insurance accessible to everyone. Many people who have insurance coverage with a private provider, either self-purchased or through their employers, can keep their coverage if they so choose. However, those who are not currently insured have two choices:
1) get the minimum essential coverage through the Health Insurance Marketplace
2) pay a "shared-responsibility fee" on their federal taxes for each month they go without coverage. Exemptions from this fee are available but must be applied for.
How can I get cheaper health insurance?
When you apply through the federal Health Insurance Marketplace, the website automatically calculates what savings you may be eligible for such as Medicaid, tax credits, or specific plans that can reduce premiums and out-of-pocket costs. If you want to see what kinds of low-cost plans or other forms of assistance you or your family may be eligible for before filling out an application, go to https://www.healthcare.gov/lower-costs/.
How do I apply for health insurance on the exchange?
If you live in a state that does not have its own health insurance exchange set up, you can visit https://www.healthcare.gov/ to apply for health insurance.
The following states currently have their own exchanges and therefore, different application sites. Links to the different state exchanges may be found at https://www.healthcare.gov/marketplace-in-your-state/.
Why should I use Obamacare insurance to pay for rehab?
It is unrealistic to expect most Americans, especially addicts, to
1) have the means to receive treatment out-of-pocket
2) to be motivated enough to do seek treatment if it costs thousands or tens of thousands of dollars to do so.
Applying for health insurance can be a tedious process, but we can just about guarantee you that you've spent more on your addiction this year than what you would have paid for health insurance. Put your money toward something that will enhance your quality of life, not destroy it, and take advantage of your plan's benefits in order to get help with your addiction.