Baclofen is a muscle relaxant used in the treatment of multiple sclerosis, cerebral palsy and injuries of the spinal cord. For individuals taking generic Baclofen or branded Lioresal or Gablofen for treatment of muscular spasticity, there are concerns regarding the use of the drug over a long period. It can cause drowsiness, CNS depressant symptoms and other side effects of Baclofen 10 mg. For this reason, a drug test for Gablofen may be taken. Also, the drug can result in withdrawal symptoms when stopped abruptly. Since it is used for the long term, the presence of Lioresal in the body and its possibility to fail a drug test are a crucial piece of information to know. This article explains how long does Baclofen stay in your system and relevant information about the time it remains in urine, blood, and saliva.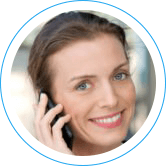 Hope Without Commitment
Find the best treatment options. Call our free and confidential helpline
Treatment Is Fully Covered by Insurance In Most Cases
What Is Baclofen Half-Life?
Baclofen Half-life is the term used to denote the time taken for half the amount of a specific medication to be removed from the body. The Half-life of Baclofen is estimated to range from 4 hours to 5,5 hours. The small half-life makes it necessary for frequent Lioresal doses to ensure the medication controls spasticity consistently.
How Long Does Baclofen Last?
From Baclofen half-life the period drug requires to exit from the body entirely is from 10 to 20 hours. Baclofen may stay in the system for up to 72 hours if taken in large amounts. Knowing this time span will help to anticipate the onset of withdrawal symptoms and circumvent them adequately. Baclofen withdrawal treatment generally involves restarting the dose. This process should be followed with gradual tapering of the drug instead of abruptly stopping the drug intake.
If a patient is looking for a Lioresal analog, Robaxin vs. Baclofen are both known for their efficacy in treating muscle spasms. However, Robaxin does not create withdrawal symptoms, But Gablofen is the drug of choice when indicated for long term use as in multiple sclerosis, spinal cord damage, etc.
Will Baclofen Show Up on a Drug Test?
Gablofen is not part of the standard list of drugs featuring in a drug screening list. Muscle relaxants aren't commonly tested. But if testing is done, specifically for Lioresal as in case of Baclofen and alcohol intake, it is necessary to know the duration of the presence of the drug in the body. This knowledge is also important when it is used along with other central nervous suppressants.
How Long Does Baclofen Stay in Urine?
Gablofen is primarily eliminated from the body via urine. Hence it can be easily identified in a urine sample taken for nearly two days after the drug intake. The drug stays for a longer if a high dose intake or Lioresal overdose occurs. In such cases, Baclofen urine drug test will turn positive up to 10 days.
How Long Does Lioresal Stay in Blood?
Gablofen can be detected in the blood for a minimum of 24 hours or less in a majority of cases. Just like in case of urine, the duration will be longer, if there is an overdose or large intake. The presence of the medicine will extend to around 10 days as a result.
How Long Does It Stay in Saliva?
Lioresal stays in saliva for the same duration as in blood. It will not be detected after 2-3 days of intake.
Factors That Influence How Long Baclofen Stays in Your System
Several factors influence the presence of Gablofen in your system. For how long does Baclofen last in the body depends on such factors as:
Age: This is a significant factor of Gablofen staying in the system. For seniors, the time taken is much longer when compared to a younger age group.
Body mass: The higher the body mass is the more time the drug remains in the system.
Dose: Lioresal dose and form of taking also exert a strong influence — higher dose results in longer elimination time.
Duration of treatment: For patients who have been using the drug for an extended period, the time taken to eliminate it from the system is longer. This happens because of the accumulation of the drug in the body over the long term.
A rate of metabolism: A higher metabolic rate helps remove the drug faster from the body.
When used appropriately, Lioresal is the best medication for treating muscle spasticity in young and old people. It is also useful in alcohol addiction. Overdose or abrupt withdrawal should be avoided. For more information on how long does Baclofen stays in the system and the significance of  Gablofen showing in a drug test, call us at (888)-459-5511.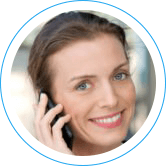 Hope Without Commitment
Find the best treatment options. Call our free and confidential helpline
Treatment Is Fully Covered by Insurance In Most Cases