As an addictive, legal drug, people tend to talk about nicotine use. There are also smells and visual evidence of smoking or tobacco use. Nicotine does not stay in the body long. Once the effects wear off, people who are addicted may talk about craving it and feel irritable, anxious or distracted.
Even though nicotine is a legal drug, it is addictive with many adverse side effects. As a stimulant, it temporarily increases heart rate and the production of dopamine resulting in pleasurable feelings. Nicotine users also report boosts in attention, memory, and concentration. It does not stay in the body long. Therefore, people addicted to nicotine use it often. Individuals who smoke cigarettes, for example, tend to smoke many cigarettes in a day.
Common ways to use nicotine include:
Cigarettes
Smokeless tobacco or chew
Cigars and cigarillos
E-cigarettes
Hookahs
Nicotine gum
Nicotine patches
People typically use nicotine gum and patches when trying to quit smoking.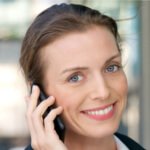 Hope Without Commitment
Find the best treatment options. Call our free and confidential helpline

Individuals who smoke cigarettes, cigars, e-cigarettes will have supplies with them. Cigarettes and cigars come in packages and lit with a lighter or matches. E-cigarettes are an electronic device and containing a liquid that turns into vapor. Each version of smoking includes other accessories as well, but the habit of smoking will be noticeable to others.
There may also be smells associated with those who smoke. Cigarettes and cigars will leave a scent on someone's clothes, in a vehicle, in a room, and on their breath. E-cigarettes may leave a scent as well, but it will be different from cigarettes and cigars. Many e-cigarettes or vapor will have other flavors which do not smell like tobacco.
Due to changes in laws and policies about smoking in buildings and public places, people who smoke need to leave a location to smoke. For example, many workplaces no longer allow smoking in buildings or on company grounds. Therefore, those who smoke must exit the area they work in and go to another place to smoke, which means time away from an activity to feed the habit.
Smokeless tobacco or chew is typically put in the mouth between the cheek and gums. Sometimes this is noticeable. There may be an earthy smell of tobacco associated with it, but some chew is flavored thereby masking the scent. People who use smokeless tobacco tend to spit a lot and may have tobacco stains on their fingers.
Another nicotine use sign is the frequency of use. Tobacco and cigarettes are legal; therefore, few people tend to hide that they are using. Nicotine enters the brain quickly, and the effects tend to wear off beginning 20 minutes after using. Once the effects wear off, people who are addicted may talk about craving it. They can start to feel irritable, anxious or distracted. These are symptoms of nicotine withdrawal experienced on a small scale and go away when they smoke or use tobacco again.