Ecstasy addiction stems from the influence it has on neurotransmitters in the brain. As both a stimulant and a hallucinogenic drug, ecstasy has unique properties which make it popular amongst the younger generation, who are looking for party drugs. MDMA abuse is often the reason Ecstasy addiction develops. When used as a party drug, it is rare that the substance is pure in its entirety. The other substances in the drug, as well as the psychological effects, create a craving for the drug which is often the beginning of MDMA addiction. So what are the other causes and symptoms of MDMA addiction?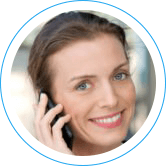 Hope Without Commitment
Find the best treatment options.Call our free and confidential helpline
Treatment Is Fully Covered by Insurance In Most Cases
What Causes Ecstasy Addiction?
Ecstasy is a stimulant with hallucinogenic properties. It is the standard street name for MDMA. Addiction to Ecstasy is often psychological and due to the other substances mixed in with the MDMA, exaggerating its influence over the user. According to the National Institute Of Drug Abuse, Ecstasy targets the same neurotransmitters in the brain, that other addictive drugs do. This highlights the potential danger of getting hooked on the drug and other ecstasy side effects.
Due to rarely being over 10% in purity, Ecstasy abuse is always a significant health hazard. MDMA can be mixed with anything from caffeine and rat poison to cocaine, which makes it highly dangerous and can increase the chance of Ecstasy addiction.
MDMA health dangers may include things such as:
Dehydration

Insomnia

Increased psychomotor activity
Increased perspiration and sweating

Increased heart rate and blood pressure

Loss of appetite
In addition to these dangers, MDMA is a popular party drug. This means users take it when going to clubs and bars. They often do not recognize they are building up to addiction, which puts them at greater risk of these symptoms and ecstasy overdose.

The Signs and Symptoms of Ecstasy Abuse
Due to the dangers of MDMA, it is important to be able to recognize the signs of Ecstasy abuse. Ecstasy drug abuse has clear characteristics which make the user stand out from the average person.
These characteristics include symptoms such as:
Lack of inhibition

Dehydration

Insomnia

Sweating

Increased heart rate and blood pressure

Jaw tightness
No appetite

Mood changes and euphoria

Enlightenment

Heighten sexuality

Increased alertness

Temperature changes
Facts and Statistics about Ecstasy Use
MDMA is a renowned gateway drug, which is partly why MDMA addiction is considered so dangerous. According to the National Drug Intelligence Center, most MDMA users are teenagers. More than 10 percent of those users are high school seniors and have tried MDMA at least once. Over 2 percent have used the drug in the past month. This highlights the fact that MDMA is introduced to people at a young age. After developing MDMA addiction a tolerance, they may wish to move on to a stronger drug to seek the same high effect. The drugs they seek out could well be the same drugs they had mixed in unknowingly during their Ecstasy drug addiction.
Due to the increasing frequency of MDMA abuse in youth, emergency room visits have rapidly increased, and danger from the drug is rising, according to the National Institute for Drug Abuse For Teens. With almost 5% of all 12th graders have used the drug, and an estimated 92% of regular users going on to more extreme drug abuse, MDMA addiction is the gateway to a far more deadly addiction.

Treatment and Recovery for Ecstasy Drug Abuse
There are some treatments and recovery programs available for MDMA addiction. Treatment for ecstasy abuse could be as simple as medications like other drugs or natural substances, or it could take place in treatment care centers.
Here are some of the options available for MDMA addiction treatment:
Inpatient Centers:

Inpatient centers allow round the clock attention and care to ensure users don't have to rely on MDMA. They help the user deal with withdrawal and give them structure. Inpatient care will often include therapy of various kinds to suit a range of patients.

Outpatient Care:

This is a more flexible form of treatment. Patients can stay at home and receive regular care by visiting centers for therapy or medication. They can continue their day to day lives without being interrupted, yet still, overcome their addiction. This method is also useful for keeping former inpatient users from relapsing.

Medication: There are a few substitute drugs which can be used to help guide the user away from an MDMA addiction. Medication will also help with ecstasy withdrawal symptoms.
Natural Medication:

Some natural remedies are available instead of drugs when it comes to treating Ecstasy addiction. They will also help relieve withdrawal symptoms somewhat while substituting the drug.

Individual Therapy:

This will provide the user with ways of coping with cravings for MDMA. Individual therapy will also look in to the causes of

MDMA abuse

and seem to prevent them happening again.

Group Therapy:

Group therapy is a great way to get an outsider's perspective on Ecstasy addiction. The group will also all be users trying to overcome their addiction. Therefore everybody can support one another in fighting it.

Disorder Therapy:

This will help with the possible mental health issues caused by

MDMA addiction

. It will help the user find other ways of dealing with their mental health problems while encouraging them to counter them.
For treatment to be a success in any of these areas, dedication is needed. Recognising MDMA addiction is always a good start. However, there has to be a personal desire and belief that you can quit succeeding.
Successful treatment may integrate a number of these treatment methods to form a collective way of recovery that provides both treatment and coping mechanisms.
Ecstasy Addiction – Staying Sober
Ecstasy provides the user with such a buzz that can make them want the drug more and more. If you do manage to achieve successful detoxification from MDMA, it is vital you do not slip up and restart the process of addiction.
There are some ways to cope with cravings which are taught through addiction programs, sticking to those methods and remaining on the right path is vital for maintaining a healthy life. Because MDMA is a gateway drug, it becomes all the more important to stay sober. Therefore you should ensure you have the support you need after you have completed your detox.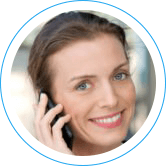 Hope Without Commitment
Find the best treatment options.Call our free and confidential helpline
Treatment Is Fully Covered by Insurance In Most Cases
If you do recognize the signs of Ecstasy abuse in yourself or a loved one, you should seek medical assistance. You will be guided through effective treatment programs to find the right way to help you, as well as learn vital coping mechanisms. For further information on how to get help or find a medical professional near you, call our hotline at (888)-459-5511.