Do you feel like you masturbate too much? Do you want to know how to stop masturbation? Over 50% of men look at porn regularly and this almost inevitably leads to masturbation. Over 60% of men and 40% of women reported having masturbated in the past month. Porn addiction and masturbation go hand in hand and they have become a serious issue that millions of people all around the world across all ages and both sexes suffer from. A lot of people are addicted to masturbation and they are constantly wondering how they can stop this habit as they often hate themselves after the deed is done.
The urge to masturbate is a natural one especially in adolescence as it signifies interest in sex before embarking on adult sexual relationships. Masturbation is a shortcut to get the natural gratification that comes with reproduction. But when it becomes an obsession or a reason for constant self-loathing, then perhaps it is time to cut down on this self-service. There are so many negative effects of masturbation and amongst them are:
Long-term depression.
Difficulty in real life sex.
Self-loathing.
Tiredness and Fatigue.
How to stop a masturbation addiction?
You can stop a masturbation addiction in a few ways:
Stop punishing yourself and don't be despondent
Remove triggers that tempt you to masturbate
Find other outlets for your time and energy
Be persistent and patient
Seek professional help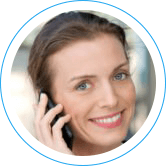 Hope Without Commitment
Find the best treatment options.Call our free and confidential helpline
Treatment Is Fully Covered by Insurance In Most Cases
Can you get professional help for masturbation addiction?
Yes, there are professional counseling programs for masturbation addiction. The most effective counseling programs for overcoming masturbation addiction are the ones that incorporate holistic, emotional, and mental approaches.
Perhaps the most common issue with masturbation addiction, especially in married couples, is how it affects your relationship with your partner. They soon start to feel neglected, inadequate and frustrated. The following addresses how to stop masturbation and it does not focus on issues such as why people want to stop masturbating or whether or not it is healthy. There are so many ways to confront the masturbation problem but they are all very likely to fall under one of these categories.
Stop punishing yourself: Remember that masturbation is actually a natural urge and as human beings, we are always having these sexual urges and neither of these things makes you less of a person or any less worthy compared to anyone. Don't allow yourself enter into despondency as this is mostly a waste of time; time that could have been spent relinquishing yourself of the addiction. So take it a step at a time and realize that there is actually help and you're not helpless against the situation.
Remove the things that bring you temptation to masturbate: Top of the list of things that brings temptation to masturbate is pornography so you have to rid yourself and your immediate environment of any and all pornographic content. Also, you should control your access to this content. If you are observant enough to know the specific times and instances you mostly get the urge to masturbate, try to get busy with other things at those times. Some people recommend exercising as this gives you a release of its own and leaves you exhausted to do much else. If you masturbate frequently as a result of your loneliness, find ways to limit your solitude. Do things you usually do alone in the company of others and in public places. Don't lock yourself up indoors all day.
Find another outlet for your time and energy: Fill your life with engaging activities. The excitement of doing something different and meeting set goals and objectives can help replace the urge to masturbate and you'll have a lot more distractions that can keep your mind off it. The process of turning your sexual urges into creative output is something that monks and sages have mastered and it is called sublimation. This is something you can utilize on a scale that you are capable of. There are a lot of things that you can invest your time and energy to such as writing, learning to play an instrument, drawing etc. This takes discipline and persistence and no one ever said it was going to be easy. Research has also shown that the way you live can either increase or decrease your self-control when it comes to dealing with addictions.
Be persistent and patient: Stopping masturbation is not something that can be done instantly. It is a process that requires commitment and you might fall to temptation and relapse on occasion. Don't beat yourself up when this happens. The real struggle is in persevering so commit now that you won't let mistakes stand in your way. You can also set up a reward system to reward yourself for good behavior and achievement in terms of how long you go without masturbating. When you keep a record of how long you've gone without masturbating, the longer the record stays the harder it is for you to engage in activity that will ruin that record. Doing this introduces a new motivation which can help you over the finish line. Your desire to keep your record and your pride in how long you've abstained will eventually overwhelm your desire to masturbate and at this point, your battle over addiction is almost won.
When all else fails, seek professional help: Help can be found in community and counseling. The community can take the form of support groups, online forums, and accountability partners.
A quote from the book, Will Power by Kelly McGonigal says:
Go public with your willpower challenges, if you believe others are rooting for your success and keeping an eye on your behavior, you'll be more motivated to do the right thing
Kelly McGonigal
There are plenty of benefits in being part of a community. With community, you realize that you are not alone and you can draw strength from others that are either facing the same issues as you or are actively trying to help you overcome your addiction. This can be very empowering.
There are a lot of research into curbing masturbation addiction and some new studies are proving to be promising. Counseling is another great way to overcome the addiction. There are different approaches to counseling but the most effective ones are those which incorporate a holistic approach to helping you, not only mentally and emotionally, but also incorporate the physical, spiritual and social aspects that affect your willpower. Getting help from others can be especially difficult with masturbation addiction as there is a lot of shame that comes with it but you have to overcome that shame if you are serious about getting help. There are so many people with the same problem and seeking help is a brave step that you should be proud of. Although some people are comfortable enough to ask for help from their spiritual leaders, this is generally not common because sometimes there is a level of judgment that might hinder the recovery process. Professional help is generally preferable as these counselors don't judge and have extensive experience in dealing with people who are suffering from the same problem.
Is it hard to stop a masturbation addiction?
Yes, it can be hard to stop a masturbation addiction. Quitting masturbation is a process that requires commitment and is prone to relapse. Keeping a record and rewarding yourself for your good behavior can also be a means of motivation for you overcome your addiction.