Atomoxetine is a medication used in the treatment of attention deficit hyperactivity disorder (ADHD). Side effects of Strattera use may occur at the beginning of treatment or after prolonged use. Most of these effects are mild and decrease with time. However, some patients report experiencing symptoms that are more serious and last longer. All patients need to know Atomoxetine warnings and adverse reactions, and it is advised to seek medical assistance from a doctor to help manage Strattera side effects.
Strattera Side Effects (Adults)
Atomoxetine side effects in adults receiving treatment for ADHD could occur both in the long- and short-term. They may vary from mild ones such as nausea to more serious ones like heart-related problems. Another factor in adults is the dose in terms of the amount and the length of time the drug has been used. According to the National U.S. Institute of Health, several other factors aggravate the symptoms in adults. Some of these factors include genetics, age, liver and kidney impairments, gender, and pregnancy, to mention a few.
The Most Common Strattera Side Effects in Adults Are:
Constipation
Dry mouth
Nausea
Decreased appetite
Weight loss
Dizziness
Problems sleeping
Sexual adverse reactions
Difficulty starting or keeping a urine stream
Difficulty completely emptying the bladder
Menstrual cramps in women
Allergic reaction (hives or a skin rash)
Comparing Strattera vs. Adderall, similar adverse symptoms are seen. The reason why Strattera may be favored over stimulant medications such as Adderall is because of its minimal risk for abuse and far less addictive potential.
The U.S. Drug Enforcement Agency does not classify Atomoxetine as a controlled substance, but Adderall schedule is II.
Adverse Reactions in Children
According to the Centre for Disease Control, 7 million children aged between 6 years to 17 years were diagnosed with ADHD in 2016 in the United States alone.
Atomoxetine is approved for the treatment of this disorder in children above the age of 6 years. Strattera side effects in children may turn just as adverse as those experienced by adult users. The use of Strattera for ADHD in children below six years has not undergone an evaluation to ascertain its efficacy and effectiveness.
The Following Are Some of Common Atomoxetine Side Effects in Children:
Darkish urine
Feelings of nausea or vomiting
Tiredness
Flu-like symptoms
Upset stomach
Difficulty sleeping
Mood swings
Dizziness
Strattera Weight Loss
Due to the appetite-altering side effects of Strattera, there is a direct correlation between the patient's weight and the drug. Because of this, children affected by the drug may experience slower growth rates in height and weight gaining. So, Strattera weight loss is possible in some patients. This effect is attributed to the reduction of appetite that a patient may experience while on it. For this reason, there is a great potential to abuse this drug by those seeking to lose weight.
Does Strattera Cause Weight Gain?
Not directly, because weight gain as a side effect of atomoxetine is within the normal range of weight fluctuations after an initial period of weight loss. These effects of atomoxetine tend to appear early in the course of treatment and then disappear as the patient continues to use the drug.
Strattera And Pregnancy
Findings from the Centres for Disease and Prevention (CDC) indicated an increase in the number of women taking Strattera while pregnant. The study found that 1 in every 10 women in the United States took ADHD medications during pregnancy between 2010 and 2011. The long-term effects of Strattera in these women indicated an increased likelihood of having babies with some kind of congenital disability compared to those who did not take the medication.
Even though no human studies have been done to establish the safety of atomoxetine during pregnancy, the U.S. FDA determines the Strattera pregnancy category as C.
Atomoxetine side effects are adversely experienced in rabbit and rat fetuses. Decreased fetal weight and delayed fetal bone formation (ossification) were observed in these studies.
It may also be advisable to use some method of contraception to avoid getting pregnant while taking atomoxetine. Nonetheless, to prevent any associated adverse reactions during pregnancy, women planning to have a baby should consult a doctor.
Breastfeeding
There is insufficient data for the adverse reactions that occur as a result of taking atomoxetine while breastfeeding. According to a report from the atomoxetine manufacturer, Strattera's immediate effects in breastfed infants are minimal. Traces of ingredients from atomoxetine have been found in mother's milk in animal studies. It may, therefore, be advisable to talk to a doctor to avoid the possible adverse reactions to a child before taking Strattera while breastfeeding.
Can One Overdose On Strattera?
When the patient takes more than the recommended dose, a Strattera overdose might occur. The risk of overdose is higher in a patient who takes atomoxetine with central nervous system depressants, benzodiazepines, or alcohol. In this case, immediate medical attention is needed. No deaths caused by atomoxetine overdose alone have been reported.
The Most Common Symptoms of Overdose Are:
Drowsiness
Tremor
Dizziness
Agitation
Abnormal behavior
Seizures
In the case of Strattera overdose, call 911 immediately.
Atomoxetine Warnings And Contraindications
There are situations when atomoxetine for ADHD may cause harmful effects to a specific group of people with certain medical conditions. The following are some of the Atomoxetine warnings and contraindications.
Hypersensitivity
Atomoxetine is contraindicated in any person with a known hypersensitivity to the substance. For example, due to allergic reactions, Strattera use may cause painful swelling under the skin of some patients. This condition is known as angioedema. In some, it may cause hives (urticaria), swollen red bumps on the skin.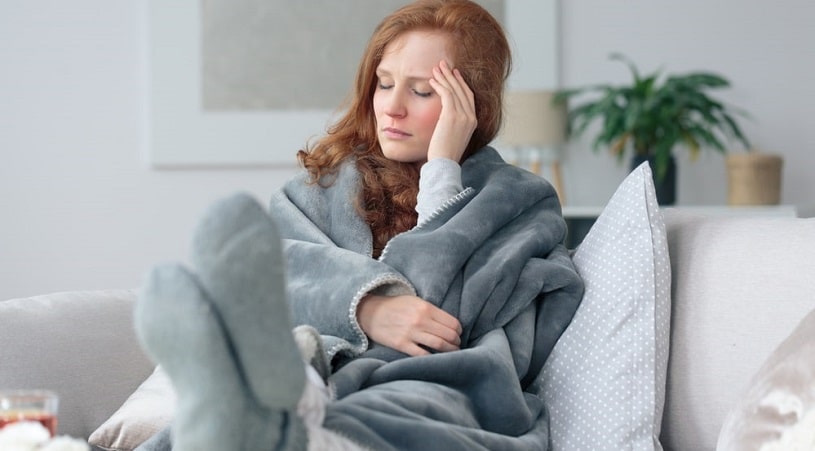 Narrow-Angle Glaucoma
This is a condition whereby the iris is either pushed or pulled forward, causing a blockage in the eye's drainage angle. In clinical trials, Strattera was associated with an increased risk of dilation of the patient's pupils. Consequently, its use is not recommended in patients with narrow-angle glaucoma as it may act as a trigger for the condition.
Suicidal Ideation
Atomoxetine increases the risk of suicidal ideation in the short term. Children and adolescents are the most vulnerable groups. This effect is common because the atomoxetine mechanism of action is similar to antidepressants. According to the National Institute of Health, 1 in 50 children taking antidepressants experiences increased suicidal thoughts.
Severe Liver Injury
Reported cases of hepatotoxicity occurred within 3 to 12 weeks of initiation of the treatment in most cases. This is because the medication is actively broken down in the liver, producing products that may be toxic. For patients who may try snorting Strattera to get high, there may be an increased risk. Snorting sends the entire dosage into the bloodstream at once.
Snorting atomoxetine or any other use of a drug different from the prescribed one is illegal and is considered abuse. Patients should not try to use the drug in any other way.
Serious Cardiovascular Events
Patients who experience Atomoxetine side effects such as chest pain, unexplained syncope, or other cardiac disease-related symptoms during the usage should consult and report these symptoms to their doctor. It may also be advised to undergo a cardiac evaluation.
Continued use of the drug has been seen to increase the heart rate. Therefore, the patients on the medication should monitor their heart rates and blood pressure on follow-up visits to their doctor.
Emergence Of New Psychotic Or Manic Symptoms
The Medicines and Healthcare Products Regulatory Agency indicated that, at average doses, atomoxetine for depression could be related to treatment-emergent psychotic or manic symptoms in young patients with no prior history of the condition.
Be Aware of the Adverse Reactions
Generally, the most common side effects of Strattera occur during the initial phases of usage. If the adverse symptoms prolong for an extended period, patients are advised to consult a medical professional who may reduce the dose or prescribe an alternative drug. If the adverse reactions cause abnormal heart rhythms, the patient's heart rate and blood pressure need to be measured regularly.
The patients may experience side effects when Strattera is abused as well. People abuse the drug by using it for another purpose other than prescribing one or in greater dosages than recommended. In any case, misuse should be stopped as soon as it is detected or realized. In a person who cannot do it on one's own, there are drug rehabilitation centers. With their help, the process of alcohol and drug addiction treatment is eased and well-planned to meet the personal needs of a patient.
Find the best treatment options. Call our free and confidential helpline
---
Page Sources
Alomar, M. J. (2014). Factors affecting the development of adverse drug reactions. Saudi pharmaceutical journal, 22(2), 83-94. https://www.ncbi.nlm.nih.gov/pubmed/24648818
National Center on Birth Defects and Developmental Disabilities. Data and Statistics About ADHD. Center for Disease Control and Prevention. 2019. https://www.cdc.gov/ncbddd/adhd/data.html
Use of ADHD Medicine is Increasing among Pregnant Women. Centers for Disease Control and Prevention. 2018. https://www.cdc.gov/pregnancy/meds/treatingfortwo/features/keyfinding-ADHD-med-increase.html
Humphreys, C., Garcia-Bournissen, F., Ito, S., & Koren, G. (2007). Exposure to attention deficit hyperactivity disorder medications during pregnancy. Canadian Family Physician, 53(7), 1153-1155. https://www.ncbi.nlm.nih.gov/pmc/articles/PMC1949295/
Drugs and Lactation Database (LactMed) [Internet]. Bethesda (MD): National Library of Medicine (US); 2006-. Atomoxetine. [Updated 2018 Dec 3]. Available from: https://www.ncbi.nlm.nih.gov/books/NBK501732/
FDA, STRATTERA® (atomoxetine HCl) https://www.accessdata.fda.gov/drugsatfda_docs/label/2007/021411s004s012s013s015s021lbl.pdf
Wooltorton, E. (2005). Suicidal ideation among children taking atomoxetine (Strattera). Cmaj, 173(12), 1447-1447. https://www.ncbi.nlm.nih.gov/pmc/articles/PMC1316159/
LiverTox: Clinical and Research Information on Drug-Induced Liver Injury [Internet]. Bethesda (MD): National Institute of Diabetes and Digestive and Kidney Diseases; 2012-. Atomoxetine. [Updated 2017 Jul 27]. Available from: https://www.ncbi.nlm.nih.gov/books/NBK548671/