LSD Abuse – What Is At Stake?
LSD is famous for its hallucinogenic effects: to hear, see, and feel what is not there. Another reason for its popularity is that LSD doesn't cause physical dependence or harm. People also wrongly believe it to be a safe drug because overdose is uncommon and rarely life-threatening.
If LSD does not lead to physical dependence, the brain physiology becomes rapidly tolerant. That means that users progressively take higher doses to achieve similar effects. That is what creates addiction.
What are the risks of abusing LSD?
Risks of abusing LSD include:
If the person builds up a tolerance to it, this can lead to addiction
Experiencing a bad trip, which can result in
Irrational decision-making due to delusions, which can lead to self-harm or the injury of others
Feelings of terror, entrapment, etc.
Flashbacks
Long-lasting psychiatric conditions like depression, psychosis, or schizophrenia
The actual dangers of LSD lie precisely in their desired hallucinogenic effects. They depend on the user's mindset, so the consequences are hard to predict. While luckier users can experience "enlightened consciousness", the unlucky ones can have a "bad trip". Instead of feelings of XXX, people feel terror, entrapment, or loss of self-identity.
Delusions and disrupted thought patterns are the greatest dangers of LSD. People are prone to hazardous choices due to irrational judgment. That can lead to injury or even unpredictable life-threatening behavior.
LSD consumers also report so-called flashbacks. They can experience recurring hallucinations even months after quitting the drug.
Some users develop long-lasting psychiatric conditions: severe depression or forms of psychoses like schizophrenia.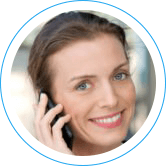 Hope Without Commitment
Find the best treatment options.Call our free and confidential helpline
Treatment Is Fully Covered by Insurance In Most Cases
Treatment of LSD Addiction
The first thing to do on the path to recovery is to admit the addiction problem and to reach out for help. It is possible that a treatment program is the best way to achieve that.
How Does Medical Evaluation Look Like?
Before starting any program, you will pass an intake evaluation to prepare you the best treatment. Your drug history and the severity of your addiction will be assessed. Health care specialists also need to learn about your medical and mental health condition.
What are withdrawal symptoms for someone who is addicted to LSD?
For a person addicted to LSD, withdrawal symptoms may include:
Hallucinations
Flashbacks
Memory loss
Anxiety
Depression
Trouble concentrating
Confusion regarding reality vs. fantasy
Schizophrenic episodes
Self-harming behavior
Suicidal thoughts
Phase 1 – Detox
The first stage of treating LSD addiction is the detox period. Typical withdrawal symptoms for LSD are:
Hallucinations
Flashbacks
But the addicted person will also experience:
Memory loss
Schizophrenic episodes
Suicidal thoughts
Self-harming behavior
Troubles to concentrate
Confusion of reality with fantasy
Anxiety and depression
Phase 2 – Rehab
After getting rid of the drug from your body, your actual work will begin.
You will start individual therapy, usually behavioral therapy. A psychologist will work on feelings of denial and the causes of your addiction. Once your situation acknowledged and accepted, all the work will consist in relearning everyday activities that lead to a normal life.
You will also benefit from group therapy. Many addicted people find it comforting to meet other individuals in a similar situation. They can share their struggles feeling understood and supported by their peers.
Phase 3 – Recovery
Vulnerability. Once the addiction is under control, the patients return to their normal life. That can be a challenging time of working on personal responsibility. It will not happen overnight. That is why continuing therapy is crucial to transition to a healthy and purposeful lifestyle.
What LSD Rehab Center Should I Choose?
Inpatient Facilities
Many addicts prefer inpatient treatment centers to outpatient services. They have no distraction from the outside world and can focus entirely on rehabilitation. People here are constantly supervised by trained professionals that can intervene any moment.
The advantages are:
Efficiency
On-site immediate medical care available
No distraction
No temptations
The inconveniences can be:
The cost (if your insurance plan is not accepted)
An abrupt transition from a protective environment to regular life. Some people struggle to continue the rehabilitation process on their own.
Others don't need it
Outpatient facilities
Outpatient treatment programs could be an alternative for these people. Patients spend their day in a facility with health care and mental care professionals on-site. They also receive individual and group therapy as well as medical attention and overall supervision. These people do not stay overnight but return to their home to sleep instead.
Some programs include partial hospitalization. That is a great solution for if people that have medical needs. They have access to on-site health care services most of the time during their stay.
Intensive outpatient therapies take place outside of hospital facilities. They consist of individual therapy sessions and group counseling at least two hours a day and at least three days a week.
This option is suitable for later rehab phases when the goal will be maintaining sobriety.
This is ideal for people:
That are not addicted to other drugs
That are not as severely addicted
Whose physical health is in no immediate danger
Who wish to stay in their familiar environment
Who relapsed but do not require intensive care
The inconveniences of outpatient programs are:
Patients need to rely on their perseverance and make sure they attend all meetings.
There is no 24/24 monitoring
They are exposed to temptations and distractions
Can I Afford Rehab for LSD?
How much does it cost?
The cost varies widely. You can pay from 0$ up to 100,000$, depending on choices you make and needs you have:
Facility location. If your center is far from home, you have to take into account travel expenses.
In- or Outpatient program. Inpatient programs cost more because they are much more structured than outpatient programs. Facilities provide food and shelter, and medical staff is available round-the-clock. Intensive outpatient programs require less daily or weekly work of trained health care personnel.
Progress in recovery. While detox requires medical intervention, follow-ups are available in many regular outpatient centers. Free methods (like the 12-step or the SMART program) are affordable to everyone.
Duration of treatment. The longer you stay, the bigger the cost. You should not take this decision lightly. It is better to remain a bit too long than too short.
Facility standard. Luxury residences provide additional amenities. You will pay extra for yoga or meditation classes, private rooms, massages or gourmet food.
Who can pay for it?
Insurance. Many companies cover drug rehabilitation partially or entirely, especially outpatient programs. Ask your insurance company about institutions they have agreements with and their rehab policy.
Payment plans. Many facilities offer payment plans adapted to your financial situation. For many people financing their recovery themselves, this is the only viable option.
Cost of Rehab vs. Cost of Drug
Did you end up with a very high bill for your LSD treatment plan? Did it cross your mind just to drop it? If so, consider how much your addiction costs you already:
You need to buy drugs
You get (or will pay eventually) medical bills for treatments caused by your addiction
And what about opportunity cost? Doesn't Ecstasy cost you unhappiness, poor relationships, and an unfulfilled life?
Life After Rehab
The Risk of Relapse. Coming back to the old environment might trigger past behavior. You have a lot to process. You are working through your personal development while learning to handle your everyday reality functionally. Sometimes this can feel overwhelming. When it does, watch out for warning signs:
Did you start skipping meetings?
Did you go back to some previously triggering behavior?
Do you feel disconnected from other people?
Did anxiety or depression return?
How to stay clean after rehab
A person can stay clean after rehab by attending therapy sessions and support groups like Narcotics Anonymous. Many of these programs are free to join. When a person is re-adjusting to life without drugs, it can help immensely to have a group of acquaintances that understands the struggles of addiction and shares the same goals.
Therapy and Support Groups. In moments like these, it is more important than ever to keep attending therapy meetings. Especially if you relapse: this is not something to be ashamed of, if that happens. The whole point of continuing therapy and group meetings is to learn to keep going on your own.
Groups like Narcotic's Anonymous are all over the country and are usually free to attend. You share your successes and challenges to support and inspire each other. These groups are there to keep you motivated in your transition to a normal life.