What are Benzodiazepines?
Benzodiazepines often referred to as "benzos," are psychoactive drugs labeled as sedatives, and are most commonly prescribed to people who struggle with anxiety, seizures, insomnia, and alcohol withdrawal.
How to Tell if Someone is Using Benzodiazepines?
Benzodiazepines are highly abused because people can find them easilyble. People take this medication to relax and fall asleep more quickly. Sometimes, benzodiazepines can also be used as a date rape drug.
It is critical to notice signs and symptoms of benzodiazepine use because when mixed with other drugs and alcohol they can be fatal.
Here are some of the most recognizable symptoms of benzodiazepine use:
Sedation
Lack of interest in activities person used to enjoy
Neglecting family members and friends
Doctor shopping
Lying
Plastic bags and empty bottles left behind
Sweating
Shallow breathing
Nausea
Vomiting
Buying the drug on the streets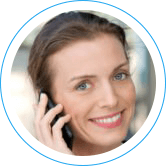 Hope Without Commitment
Find the best treatment options.Call our free and confidential helpline
Treatment Is Fully Covered by Insurance In Most Cases
What are the Most Common Signs of Benzodiazepines Use?
Other common physical and psychological symptoms of benzodiazepine use include:
Drowsiness
Vision problems
Coordination problems
Movement issues
Memory problems
Irritability
Aggressive behavior
Poor judgement
Lack of impulse control
Confusion
Dizziness
Speech problems
Overdose is one of the most severe consequences of benzodiazepine abuse. It can even lead to a fatal outcome. Therefore, it is of the essence to talk to your loved one and tell them your concerns. Be patient, avoid being judgmental, and make sure to speak to the benzodiazepine user when they are not high.
What are the Long- Term Signs of Benzodiazepines Use?
Benzodiazepine use can leave a permanent mark on one's mental and physical health. Some of the most severe consequences of long- term benzodiazepine use are:
Tolerance
Dependence
Addiction
Relationship problems
Poor work performance
Headaches
Risk of polysubstance abuse, especially alcohol that can lead to death
Lack of appetite
Anxiety
Suicidal thoughts
Depression
Stomach problems
Hallucinations
Coma
What's Next?
If you suspect that your family member or a friend is using benzodiazepines, you have to talk to them and try to explain why it is important to enter rehab. You can do that by staging an intervention. You should invite your loved one to a family meeting where you and other family members can tell them your concerns.
The second step in the benzodiazepines rehabilitation process is detox, which should be conducted under medical supervision to avoid unpleasant withdrawal symptoms. Inpatient rehab facilities offer their patients counseling, group therapy, family therapy, and many more activities that can help a client overcome addiction.
Advice is based on cognitive behavioral therapy, and the primary goal is to establish new coping mechanisms and determine why addiction occurred. Also, we shouldn't forget to mention the importance of family therapy. To avoid relapse, the family should be a haven for a recovering benzodiazepine user as well as a strong support system.