The pain of benzodiazepine addiction spreads beyond the body and mind. In fact, the addiction is so severe that it affects many areas of life. These include relationships, financial condition, and in extreme cases, life itself. That said, you need to treat it as early as possible.
If you or someone you love has this addiction problem, you should always consult an expert. On their suggestion, you should get treatment at a benzodiazepine rehab center. They have a unique set of programs that best suit your condition.
Before you decide to go for it, you should understand how they work. Also, learn what services they provide. Such a proactive approach goes a long way in ensuring you get the right treatment. Also, it will boost the chances of a complete recovery. After all, you would want to come out and stay clean forever.
What Are Benzodiazepine Rehab Centers?
Benzodiazepine rehab centers are specialized treatment facilities. They provide holistic care to address all the issues they face due to the addiction. They aim to remove every last molecule of the drug out of the body. You can get both inpatient and outpatient services. It depends on the addiction severity and rate of improvement.
Benzodiazepine rehab is a long-term process. The first phase is called benzodiazepine withdrawal period. During this time, addicts have very unpleasant symptoms. Some of them may be severe. Failure to get a prompt treatment may lead to negative results.
Then starts a new phase which is equally difficult to handle for both the addicts and their caretakers. This step is bringing them back to society. In fact, the ultimate aim of any treatment program is to ease their comeback into the public.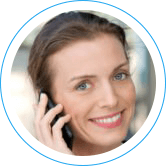 Hope Without Commitment
Find the best treatment options.Call our free and confidential helpline
Treatment Is Fully Covered by Insurance In Most Cases
What Services Can You Get in a Benzodiazepine Rehab Center?
There are two types of services you can get in the benzodiazepine rehab centers. They are inpatient services and outpatient services. You can enroll in many different benzodiazepine rehab programs.
Inpatient services
Inpatient services are for those who have a very severe addiction. In fact, they need to stay in a controlled environment for the entire treatment period. Most notably, they may require emergency or supportive care at any time owing to the seriousness of the symptoms in these patients.
Outpatient services
Addicts with a mild addiction may need an outpatient facility. In general, they can manage the withdrawal symptoms without requiring specialized treatments. These include some prescriptions or OTC medications. Also, their tendency to relapse or develop dangerous complications is low. For these reasons, they do not need a 24-hour monitoring.
Why Do You Need Treatment at a Benzodiazepine Rehab Center?
Benzodiazepine addiction is a very severe health problem. The complications can be fatal. Seizures, for example, may be fatal. In the same way, many of the withdrawal symptoms are so severe that only a professional can provide relief. These may include severe sleep problems, anxiety attacks, or psychosis. For these reasons, you need treatment at a benzodiazepine rehab center.
How Long Do You Need To Stay In A Benzodiazepine Rehab Center?
In a typical case, it is 28 days. Some may need to stay as long as six months or even a year. Many factors determine the duration of benzodiazepine rehab programs. For example, the degree of addiction and response to the treatments.
What Is The Estimated Cost of The Benzodiazepine Rehab Programs?
The cost of treatment at a benzodiazepine center can vary. It depends on the type of the treatment you need, and the facilities you use.
You should talk about it with an expert beforehand. Also, learn if your insurance covers the entire or part of the expenses.
What Are the Steps of a Benzodiazepine Rehab Program?
Well, the type of the program for you may be different from that for another person. It is because your case is unique.
The benzodiazepine rehab programs have the following steps.
The first step is an evaluation of your condition. Professionals assess your situation so that they can plan an effective treatment strategy. The standard tests include physical examination and assessment of personal and addiction history. In all cases, they will also test if you have any mental illness which helps them determine the severity of the addiction.
Benzodiazepine Detox: This is the step where the actual treatment starts. They aim to remove every last bit of benzo during this step. For this, they may gradually reduce the dose. In the meantime, they also provide auxiliary treatments. If you develop very severe symptoms of withdrawal, you may need medications. They call it medical Benzodiazepine detox.
The main course of therapy: This is a longstanding part of the treatment. It involves continuous care, both physical and psychological. At the same time, counselors also teach you different coping skills and life skills. It includes education, psychological consultation, and behavioral therapies. In some cases, they may ask family members to sit in on sessions with you.
Follow-up care: It starts once the main course of therapy is complete, which is also a long-term treatment involving routine checkups. Follow-up care helps prevent a relapse. Coming back to the public after an addiction is not easy. In fact, you may not be able to adjust to the new environment. So, they teach ways to cope with the stress and adapt better to society. In case your condition worsens, you may need to start the treatment again.
Key Takeaways
Treating addiction is not easy, and the chances of benzodiazepine relapse are high. To make things worse, any attempt to address the addiction on your own may turn into a nightmare. Many of the benzodiazepine withdrawal symptoms are life-threatening. You should always find professional help at a benzodiazepine rehab center.
Want To Know More?
Talk to the experts to know about Benzodiazepine Rehab Centers near you. Click here for more.