Alcohol addiction is a disease that causes uncontrollable alcohol consumption and can ruin a person's life. When an individual stops or reduces heavy drinking alcohol withdrawal syndrome may occur. Some of its symptoms include sweating, anxiety, mild fever, shakiness, and more. Studies show that Gablofen is a good option for people going through acute alcohol withdrawal and has recently become a go-to medication for alcohol addiction. When taken in the right doses, it helps to stop the compulsion or thirst for alcohol consumption.
How Baclofen Works For Alcohol Withdrawal?
Baclofen comes into play as a drug that allows clients not to feel the compulsion to take alcohol. In the case of mixing Baclofen and alcohol, it can cause dangerous effects in the person who combines them, due to the depressant effect of both substances. Lioresal creates a state of indifference to alcohol in the body system. Even though doctors prescribe Baclofen for alcoholism often, it is not considered a narcotic and won't show up on a drug test, except it is the drug specifically tested.
The main function of Baclofen in alcohol addiction treatment is to help curb the craving and as such increase the dopamine level. This calming effect is how Baclofen is used for alcohol cravings. Practitioners use Baclofen alcohol treatment for various reasons, although the two main functions of Baclofen for alcohol use disorder include:
Masking Cravings
One of the main reasons that practitioners use Baclofen for alcohol use disorder is because it helps to reduce the compulsion to drink. Medical professionals have discovered that using Baclofen for alcohol cravings helps to stop drinking. It has been found to completely switch off the thirst for alcohol in patients diagnosed with alcohol addiction. Baclofen for alcoholism produces an instant effect. The patient can choose to stop taking alcohol or continue to drink after completing Baclofen alcohol treatment.
Minor Tranquilizer
In addition to its ability to curb cravings, Baclofen alcohol treatment is also used as a minor tranquilizer, producing an anxiolytic effect. It is used to reduce anxiety as that is one of the main reasons patients resist alcohol addiction. The main relationship between Baclofen and alcohol is that it is one of the only medications used for treating alcohol addiction, which offers both anti-craving and anxiolytic effects. Also, the Baclofen alcohol dosage needed when treating alcohol addiction is significantly low compared to other drugs such as diazepam (benzodiazepines). Other drugs used for anxiety treatment may require increasing doses to continue building tolerance and might become a problem in the long run.
The Role Of GABA
Currently, the link between GABA and alcohol is not known, as the theory behind it has not been discovered yet. Although, it is known that GABA-B is a receptor in the brain and Baclofen acts on it. When the pill is ingested, it fixates on the receptor, and the GABA agonists act as a neurotransmitter which binds two receptors (GABA-A and GABA-B) where a molecule (alcohol, neurotransmitter, or medication) can fixate on it.
The Role Of The GABA-B Receptor
There are two receptors that GABA binds together. They are GABA-A and GABA-B.
GABA-A acts as a receptor which barbiturates and benzodiazepines act on. This is also the receptor which alcohol mostly targets and acts on. It is very well known and was clearly explained and expressed by cloning in 1988.
Originally cloned in 1997 and unlike the GABA-A receptor, GABA-B is very complex and is known to be a double receptor. Its functions are still unknown. At this time, there is no known proof that alcohol acts on the GABA-B receptor as the function of the receptor isn't fully known.
Length and Cost Of Baclofen Alcohol Treatment
An optimal Baclofen dose usually ranges between 30 mg to 75 mg, but patients usually begin with 5mg to 20mg depending on the dosage required.
Studies on Baclofen alcoholism treatment have increased over time and have shown that the drug can be used in clients for years, proving that it is safe for long term use. After ingesting, it can remain in an individual's system for about 3 to 4 hours before another intake is required.
Inpatient vs. Outpatient Baclofen Treatment?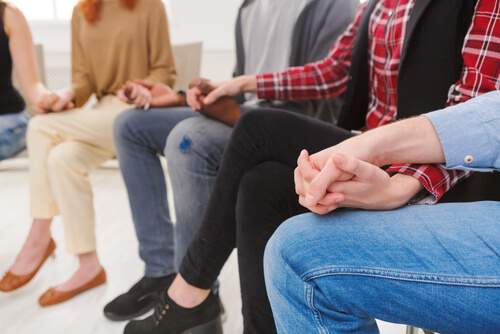 For an inpatient rehabilitation program, clients are monitored for about 5 to 10 days at the beginning of treatment. After that monitoring period, clients can remain in residential treatment from 30 to 90 days, receiving both motivational therapy and Baclofen alcohol treatment.
For an outpatient program, Baclofen alcohol treatment is most suitable as no prior detox is needed before treatment is started. The length of stay varies as it is dependent on the rate at which clients are gradually weaned off alcohol. The average length of stay in the outpatient program is 30 days.
Pricing
As Baclofen alcohol treatment has been around for over 40 years, it is relatively cheap to get. A 100 tablet (10 mg) prescription can cost anywhere from $15- $25 and a 100 tablet (25 mg) prescription costs anywhere from $25 – $36 depending on the location. Baclofen, also known as Lioresal, is a relatively easy drug to get but must be prescribed to a patient by a qualified medical practitioner, as intake must be monitored.
Baclofen For Alcohol Use Disorder: Advantages And Disadvantages
Pros
Other than helping to mask cravings, Baclofen for alcoholism offers such pros:
It encourages clients to think positively.
It is generally known to improve depression symptoms in individuals suffering from alcohol addiction.
Lioresal is also used to reduce depression and anxiety in patients struggling with alcohol addiction. Doctors prescribe Baclofen for alcohol withdrawal to patients as well. The drug must be taken gradually and should be stopped at certain times as common Baclofen side effects may occur.
Cons
Dosage must be tailored specifically to the patient. Overdosing or using the drug to get a Lioresal high can cause major health problems ranging from coma and hypothermia to hyporeflexia. Increasing the dosage will simultaneously increase the probability of a greater side effect. Other side effects include:
Dizziness
Dangerously slow heart rate
Nausea
Sedation, and many more.
The Foundation Of Baclofen Addiction Treatment Abilities
Being a GABA agonist, Baclofen is used as a nerve and muscle relaxant for patients suffering from muscle spasticity and cerebral palsy. Since its release more than 40 years ago, Baclofen has been also used to treat spasticity and nerve issues in millions of patients.
In December 2004, a renowned French physician, Olivier Ameisen published a case report on his successful experience with alcohol craving suppression with Baclofen pills. Ameisen started by taking 270 mg of Baclofen a day for the first couple of weeks but after experiencing tiredness and weakness, reduced the dosage to 120 mg per day.
Clinical Trials For Baclofen Alcohol Treatment
In 2012, NCBI published the research on the effects of using Baclofen for alcoholism, and positive results were found. The research results show that between 3 to 24 months, over 80% of patients that came in at high risk of alcoholism, reduced their risk to the low or moderate level.
There were multiple studies conducted in Germany which yielded different results of Baclofen usage for treating alcoholism. The study called BACLAD was published in 2015. Scientists got a success rate of 68.2%, but only 43 patients were tested in the study. Another study called Bacloville showed similar results with a success rate of 56.8% in 320 patients. Two more studies, known as The Aldapir study and the Dutch Baclofen study were also conducted by German doctors, but both yielded negative results.
Different factors were considered during multiple clinical trials for testing Baclofen alcohol treatment. Some of these factors include:
Only a small group of patients were tested. There is a large number of individuals on Baclofen treatment yet to be discovered. Only in France, from the year 2007 – 2013, over 100,000 patients were on Baclofen treatment for alcohol addiction.
Funding for large randomized controlled trials (RCT) is lacking.
Methodology used for the clinical trials differs from one RCT to another.
Results from the clinical trials show that there is a 50% – 70% success rate for treating alcoholism with Baclofen. The success rate percentage was dependent on the level of engagement with the drug and the doses taken.
Law Status of Baclofen for Alcoholism Treatment
In France, Baclofen has finally been approved for alcoholism treatment in 2018 after a trial period of almost four years. The trial period started in 2014 during which the drug was tested despite being used in other countries. With its release came a restriction of 80 mg a day unlike the initial 300 mg a day intake before the drug trials. It is now sold under brand names such as Lioresal, Kemstro, and Gablofen.
In the United States, the use of Baclofen for alcohol addiction treatment has not been fully accepted and approved yet by the FDA as various studies are being conducted to determine the effectiveness.
Only oral Lioresal in all these regions has been studied for alcohol withdrawal. Baclofen intrathecal use for patients with AUD hasn't been studied yet.
Baclofen For Opiate Addiction
There have been a little number of studies dedicated to discovering if Baclofen for opiate addiction is possible, as both opiate and alcohol addiction work through the mesolimbic dopaminergic pathways of the brain. The result didn't show a dramatic effect but a slight improvement. Currently, studies have not proven that Baclofen helps with opiate or cannabis addiction.
Although a Baclofen pill works as a muscle relaxant and as such, can be used to treat anxiety in opiate addiction patients, there is not enough adequate information or research to prove that it can help with opiate addiction withdrawals or treatment. Overall, Lioresal is used to reduce anxiety, reduce obsessive thoughts, and curb the craving for the drug which are all common signs of opiate withdrawal.
---
Page Sources
https://www.ncbi.nlm.nih.gov/pubmed/15596425?ordinalpos=18&itool=EntrezSystem2.PEntrez.Pubmed.Pubmed_ResultsPanel.Pubmed_DefaultReportPanel.Pubmed_RVDocSum
https://www.ncbi.nlm.nih.gov/pmc/articles/PMC3540966/
https://www.ncbi.nlm.nih.gov/pmc/articles/PMC293465/