If you or a loved one is suffering from an addiction to drugs or alcohol, there is really no replacement for a good inpatient rehabilitation facility. They can offer the support and guidance you need, combined with proper medical supervision, to get you on the right track to recovery.
Not every addict or loved one of an addict is prepared for rehab. This is due, in part, to several misunderstandings in regards to who needs rehab, how it works, and what happens during treatment.
Addiction Treatment Myths: Myth #1: Rehab is for the Weak Minded
Fact: Anyone can become addicted to drugs or alcohol. Not everyone who does drugs started off as someone seeking self-medication or a good time at a party, either. For some, it started with a prescription medication they were legally given by a physician. For others, it may have started with a glass of wind a few nights a week after dinner to unwind or relieve stress. In any event, it has nothing to do with intelligence, work ethic, or lack of will. Addiction is not a choice, as the common myth about drugs say. Drugs and alcohol change the chemical makeup of the brain, which makes it nearly impossible for anyone to quit by sheer will alone.
Addiction Treatment Myths: Myth #2 Addicts have to Bottom out Before Treatment is Helpful
Fact: While it is true that many addicts hit rock bottom before they seek professional help, this isn't a rule. In fact, studies have shown that substance abusers who get professional help sooner, rather than later, have much better outcomes than those who wait until things have spiraled out of control before they take that step. If you or your loved one are a "new" addicted, it's never too early to get help, and you can't be "not addicted enough."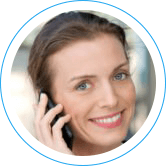 Hope Without Commitment
Find the best treatment options.Call our free and confidential helpline
Treatment Is Fully Covered by Insurance In Most Cases
Addiction Treatment Myths: Myth #3: An Addict has to Want to get Better
Fact: Anyone can benefit from rehabilitation. While it seems to make sense in theory, there are no statistically significant differences between those who enter rehab of their own free will, and those who enter due to familial pressure or court orders. Trained addiction experts are ready to break down even the most denial ridden of addicts, and detoxification and intensive counseling can be effective for virtually anyone.
Addiction Treatment Myths: Myth #4 You Can't Enter Rehab if you have a Job
Fact: Federal law protects the employment of anyone who enters a drug or alcohol treatment program, ensuring that they will be employed when the treatment is over. So, if you've been hesitating getting the help you need for yourself or a loved one for fear of unemployment, there is no reason to put it off any longer.
Can I work while undergoing rehab?
Yes, you can still work if you are undergoing rehab. There are laws that will protect and ensure your employment if you enter a drug or alcohol treatment program.
Addiction Treatment Myths: Myth #5 Co-Occurring Conditions or Dual Diagnoses Have to be Treated First
Fact: Addiction is a life-threatening condition which could cost the addict his life if not handled first, and as soon as possible. While the mood disorders or other conditions will have to be dealt with in order for treatment to be effective in the long-term, the addiction itself has to be handled first in order to prevent serious and potentially fatal issues like overdose.
Addiction Treatment Myths: Myth #6: All Rehab Facilities are the Same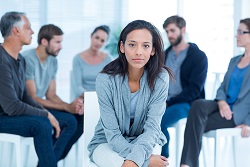 Fact: No two addicts are the same, and no two rehabilitation experiences can be the same either. Counselors work with patients to create an individualized approach to treatment to ensure everyone gets the help they really need. There are numerous and varied philosophies and treatment options available, ranging from therapies to medications, and professional addict specialists can help patients discover which methods will work best for them. Patients will also likely try several therapies and treatment options over time to discover which path to recovery is most beneficial for them at different stages of life and recovery.
Are all rehab programs the same?
No, not all rehab programs are the same. Treatment programs are customized to the specific needs of each patient. It is up to the professional addict specialists and doctors to choose which therapies and medications will work best for the patient.
Addiction Treatment Myths: Myth #7 Rehab is a Cure-All
Fact: Rehab is a tool that can help addicts recover from their illnesses. It is a combination of medical interventions and therapies that will give the addict the tools he needs to handle his addiction and better overcome relapses than someone who is trying to quit cold turkey. But it is not a cure. There is no magic bullet when it comes to addiction. Recovery is a life-long process that requires real effort on the part of the addict in order to work effectively in the long-term.
Does rehab completely cure an addiction?
No, rehab can't completely cure a substance addiction, but it is a very important tool to help addicts recover from a substance abuse problem. Through the combination of medical interventions and therapy, an addict will learn how to handle his addiction and overcome temptations and relapses.
Addiction Treatment Myths: Myth #8 Rehab is Unnecessary if Addicts Apply Themselves
Fact: It is very unlikely for an addict, especially someone who has been an addict for a long while, to overcome his addiction without additional help. The causes for addiction are varied and complicated, and no two people will overcome their dependencies in the same way. Addiction experts are able to pinpoint which methods will work best for which person and help them develop a plan to achieve their goals. This is very hard to do for an individual with no training, especially while he is still using drugs or alcohol.
If you or someone you love has an addiction, there is help available. Contact us to find the right rehabilitation facility near you.