In recent years, emerging trends and patterns in drug use in the state of Washington have shown a clear pattern of advancement from legal or pharmaceutical drugs to illicit drugs.
Subsequently, drug-related arrests have risen, as have drug-related medical problems, suicides, and deaths. "Heroin was the most commonly identified drug in reports from drug items seized by law enforcement and analyzed by NFLIS laboratories" (National Institute on Drug Abuse, 2014).
According to a national survey compiled by SAMHSA, Center for Behavioral Health Statistics and Quality, the rate of illicit drug use among adolescents aged 12–17 in Washington is above the national average by between 2-3% in the years 2009-13 and onward. Binge drinking among individuals 12-20 is also above state averages, creeping back above notably in the more recent years.
Of the percentages of substance abuse, alcohol and marijuana use held the highest proportion of addiction rates in Washington, seconded by cigarettes and non-medical use of psychotherapeutics in an almost exact proportion.
Failure to acknowledge substance abuse as a legitimate concern appears to be another growing problem in the state of Washington. 68% of individuals ages 12-17 perceive no significant risk from more than five alcoholic drinks per day, higher than the national average. Similarly, people age 12-17 perceived no great risk from marijuana use with an astonishing 8 in 10 adolescents forming the majority.
An above average number of youth sufferers from depression as the rate of depressive episodes has continued to climb from 8.9% in 2009 to 11.1% in 2013. The instance of adolescent depression in the state of Washington is also above nationwide averages. A majority of young people, 59%, has not received treatment for depression.Regarding the general population ages 18 and up, including those over 65, instances of thoughts of suicide are above the national averages between 2009-13 and after.
The middle-aged populations of Washington, as well as the elderly, are also suffering. Of those surveyed as working, unemployed or not in the labor force at all, an overwhelming 73.8% of people ages 21-64 not in the labor force and 93.1% of individuals age of 65+ consists of the body of mental health care system consumers.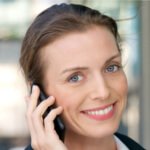 Hope Without Commitment
Find the best treatment options. Call our free and confidential helpline

Residential Drug Rehab Centers in WA
One of the most highly rated residential drug rehab centers in Washington is Sea-Mar Community Health Center:
Sea-Mar Community Health Center, established in 1978, is a community-based organization providing health and human services to the entire state of Washington. Part of their mission is to ensure compassionate care to individuals from all racial and ethnic backgrounds regardless of gender, sexual orientation, immigration status, or financial situation.
Services include over 50 behavioral, medical, dental centers, and health clinics/centers. Such centers provide a wide variety of educational, social, and rehabilitation services.
Behavioral health services offered through Sea-Mar Community Health Centers include alcohol/substance abuse treatment, individual/family/group therapy, psychiatric evaluations, mental health counseling, management of cases regarding referrals, and outreach and extensive outpatient services.
Inpatient Drug Rehab Centers in Washington
Among the highest rated inpatient drug rehab centers in the state of Washington are:
BHC Fairfax Hospital, also known as Fairfax Behavioral Health provides treatment, recovery, and educational programs for adolescents and adults. They offer confidential phone consultations, extensive admission opportunities, and referrals.
Their mission is to help patients stabilize psychiatric conditions, successfully reintegrating into the community through tackling physical, medical, cognitive, emotional, and social problems.
Programs range from adult and adolescent inpatient treatment to co-occurring disorders treatment (also known as dual diagnosis rehab). Additional services include partial hospitalization programs for adults and adolescents providing 24-hour supervision to people of all ages suffering from acute psychological distress.
The health and human service needs of veterans often fall under the category of behavioral health and rehabilitation treatment for a variety of interrelated illnesses including substance abuse and mental illness. Special veteran reintegration programs, including counseling and vocational training, are offered through Jonathan M. Wainwright Memorial VA Medical Center.
VA Puget Sound Health Care System is also a network of facilities and services sponsored by the US Department of Veteran Affairs. With its primary location in Seattle, Washington, the VA Puget health care system offers a broad range of healthcare services to the veteran population of Washington. Programs include community reintegration services, mental health care, health plan management, stress reduction courses, pain clinic, veteran minority programs, rehabilitation services, social work, and specialty care.
Their unique approach focuses on helping individuals recognize their personal strengths and construct the most effective personalized treatment regimen administered with the aid of skilled professionals.
Services include Mental Health Services for Adults, Child and Family Services, Substance Use Disorders/Addictions, and Residential Programs. They also offer Evaluation and Treatment Facilities, Mental Health Crisis Services, Crisis Triage Centers in Yakima, Victims Advocacy Services, Community Education, and Outreach, Evidence Based Practices and new Pilot Programs: "New Journeys- First Episode Psychosis."
Though Washington presents a sustained pattern of addiction and mental illness statistics above national averages, there are a great many qualified and helpful medical and behavioral health practices that stand ready and willing to assist. To find the best residential or outpatient treatment facility for you or a loved one, consider the SAMHSA (Substance Abuse and Mental Health Services) website's service locator tools for the state of Washington.