According to the National Institute on Drug Abuse, illicit drug use had increased from 8.3 percent of the population in 2002 to 9.4 percent in 2013. Use of heroin is reported to be on the rise as well as a problem now being labeled "drugged driving." NIDA also notes a "treatment gap" where an estimated 22.7 million Americans needed treatment for a drug or alcohol-related problem, but only 2.5 million received treatment at a specialty facility.  Finding a drug rehabilitation center that meets a particular individual's needs is critical in assisting a friend or loved one in their recovery.
Drug rehabilitation centers for adolescents in Illinois
The following drug rehabilitation centers in Illinois offer addiction treatment programs for adolescents:
Gateway Foundation, Inc.
Rosecrance
Aurora Chicago Lakeshore Hospital
Leyden Family Service and Mental Health Center
Alexian Brothers Behavioral Health Hospital
TK Behavioral, LLC
Abraxas Group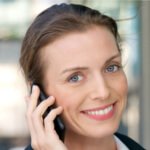 Hope Without Commitment
Find the best treatment options. Call our free and confidential helpline

Illinois Treatment Centers Specializing in Addiction
Gateway Foundation, Inc.
The state of Illinois contains several treatment facilities specializing in drug and alcohol addiction. The largest provider of substance abuse treatment in Illinois with locations ranging from southern Illinois to the Chicago area is Gateway Foundation, Inc., a licensed and accredited organization. Gateway boasts a satisfaction rating of 90% and has a 40-year track record of success in assisting adolescents and adults overcome alcohol and drug addiction with evidence-based practices. They have treatment programs that specifically meet the needs of men, women, and teens.
Men and women's treatment programs include educational groups, individual counseling, family counseling and education, recreational activities and team building, 12-step education, and recovery planning for relapse prevention. Men and women have the choice of outpatient programs, so treatment does not interrupt commitments with work, residential/inpatient programs which include overnight accommodations when someone needs around the clock support, day treatment programs, and aftercare. Their Bridge Program is a unique program that provides a treatment environment for young men ages 18-23.
Rosecrance
Perhaps the longest serving is Rosecrance, a private, accredited, not-for-profit organization with more than 40 locations across Northern Illinois. They serve 22,000 families a year, including adolescents and adults, utilizing a variety of inpatient and outpatient programs designed to meet the full range of needs from prevention to treatment of various addictions. They have been serving families in this way for 100 years. They may be contacted 24 hours a day, seven days a week and welcome walk-in clients for assessment Monday through Friday.
Chestnut Health Systems
Chestnut Health Systems, another facility with multiple locations in Belleville, Bloomington, and Granite City, provides inpatient and outpatient addiction counseling and treatment services to adolescents and adults. Their licensed and certified counselors have been providing research-tested programs for over four decades. An individual treatment plan is developed for each person, and the length of stay in any service is determined by the individual situation, needs, and progress in treatment. Onsite medical care is available as needed. 12-step methods are introduced in an age appropriate manner to help each young person feel comfortable finding a support group after treatment.
Aurora Chicago Lakeshore Hospital
Illinois contains several other treatment facilities dotted across the state. Aurora Chicago Lakeshore Hospital is an accredited private facility located on the north side of Chicago providing services to children, adolescents, and adults struggling with alcoholism and chemical dependency.
The Pavilion Foundation
The Pavilion Foundation, located in Champaign, has a 77-bed inpatient hospital, a residential addictions treatment program, and outpatient services which include partial hospitalization. The Pavilion foundation, recognized by the Joint Commission as a top performer on Key Quality Measures, has been providing addiction treatment since 1989.
Leyden Family Service and Mental Health Center in Franklin Park is an accredited center providing a range of counseling, treatment, and preventative care services for adults and adolescents. The South Suburban Council on Alcoholism and Substance Abuse, located in Hazel Crest, has provided affordable chemical dependency treatment for over 30 years. An accredited facility, The South Suburban Council, offers outpatient, residential, and youth programs along with services like 12 steps, community education, and TB and HIV testing.
The Human Service Center is located in the heart of Illinois in Peoria and provides comprehensive substance abuse services such as outpatient services; medication assisted treatment, residential services, and detoxification services. Alexian Brothers Behavioral Health Hospital an accredited facility located in Hoffman Estates, offers adolescent and adult partial hospitalization, an adolescent intensive outpatient program, and an adult inpatient program. The hospital program includes an adult inpatient chemical dependency unit and a center for addiction medicine.
Illinois contains two facilities that focus on helping women overcome addiction. The Women's Treatment Center, located in Chicago, was established to provide a comprehensive family-based treatment program for women battling addiction. Services are provided for up to two years and include 24-hour medically monitored detox treatment, residential treatment, outpatient treatment, and a home recovery program.
TK Behavioral, LLC is an accredited residential treatment center located in Lemont which is set apart by a holistic approach to addiction. The facility assists women ages 12 and up who have developed an addiction to one or more chemical substances.
Abraxas Group targets youth who have difficulty functioning in their home environment. They have locations across the United States with three locations in Illinois. DuPage Interventions, located in Willowbrook, and Woodridge Interventions, located in Woodridge, are accredited facilities which serves youth through medically monitored detox, outpatient and residential substance abuse treatment, education, and prevention. Cornell Interventions, Inc., also part of the Abraxas Group is an accredited facility located in Chicago specializing in treating Spanish clients, residential, outpatient, adolescents, and adults for drug and alcohol addiction.
General Hospital and Healthcare Systems with Addiction Treatment Programs
While the above centers specialize in the treatment of addictions, there are several general health care facilities and hospitals that have programs for addictions as well. The following centers have drug rehabilitation programs specific to helping Veterans:
VA Illiana Health Care System
Edward Hines Jr. VA Hospital
VA Medical Center
CAPT James A. Lovell Federal Health Care Center
Jesse Brown VA Medical Center
Drug rehab programs include Linden Oaks Behavioral Health, Norwegian American Hospital, Palos Community Hospital, Presence Saint Joseph Hospital, Little Company of Mary Hospital, Riverside Medical Center, Central DuPage Hospital Association, Lake County Health Department/Behavioral Health, and Northwest Community Hospital Youth Center.
Inpatient rehab centers in Illinois
Some inpatient rehab centers in Illinois are:
Gateway Foundation, Inc.
Rosecrance
Chestnut Health Systems
Aurora Chicago Lakeshore Hospital
The Pavilion Foundation
The Human Service Center
Alexian Brothers Behavioral Health Hospital
The Women's Treatment Center
TK Behavioral, LLC
DuPage Interventions
Cornell Interventions, Inc.
Drug rehab centers for veterans in Illinois
Some drug rehab centers for veterans in Illinois are:
VA Illiana Health Care System
Edward Hines Jr. VA Hospital
VA Medical Center
CAPT James A. Lovell Federal Health Care Center
Jesse Brown VA Medical Center
While costs of treatment, insurance, and distance from home are all factors families, need to consider when seeking treatment, the facilities that specialize in alcohol and drug addictions seem to have the widest range of treatment options along with the best options of aftercare. Overcoming addiction long-term is the goal and the best centers value each person and treat them on an individual basis. These measures will help us to see a decrease, rather than an increase, in illicit drug use and prevent new problems like "drugged driving" from entering the horizon.