Kicking an addiction habit takes time and more importantly, professional direction and care. While most people try to kick the habit on their own either through self-medication or quitting cold turkey, these represent dangerous means of breaking the habit. Instead, getting treatment at a drug rehab facility in Illinois can provide the support structures and hope needed to start afresh.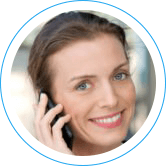 Hope Without Commitment
Find the best treatment options.Call our free and confidential helpline
Substance Abuse in Illinois: a Gap Between Addicts and Rehabs
The National Institute on Drug Abuse (NIDA) published drug abuse statistics in 2002 that found that slightly less than 9% of the population was involved in drug use. By 2013, the use of illicit drugs had gone up to almost 10% of the population. The anti-drug agency also found that of this number of illicit drug users, only 11% or roughly 2.5 million received facility-based therapy.
This treatment gap, as the agency calls it, is occasioned by a mismatch between individuals seeking therapy and the best drug rehab facilities available. Factors contributing to this mismatch include cost, location, insurance, financing, sponsorships, among others. In this article, we briefly cover five facilities based in Illinois that include some alcohol as well as drug rehab facilities.

Five Best Rehabilitation Facilities in Illinois
Illinois has a lot to offer in terms of rehab institutes. There are rehab centers spread across the entire state catering to different types of therapy needs. This variety, although positive, can a source of frustration, especially if a person is looking for the best drug therapy institutes in Illinois. In this article, we highlight five of the best drug rehab centers in the state.
1.Sunspire Health: Heartland
Sunspire Health, Heartland, one of the rehabs in Illinois, is in the tranquil area of Gilman, Illinois, just south of Chicago. Set on a sprawling 33-acre piece of lakefront land, the private rehabilitation center offers an ideal setting for persons seeking an escape from the challenges of life and addiction. The haven offers alcohol and substance abuse therapy by focusing on three key areas. The first is the quality of staff they have.
Treatment is carried out by licensed healthcare professionals and addiction therapy specialists. The second key area is an ideal setting. By offering residents a haven away from the hustle and bustle found in most rehab centers in Chicago, the drug rehab institution provides an ideal atmosphere for recovery. Lastly, the facility offers a broad spectrum of therapy and care. This includes one-on-one sessions, evidence-based approaches to therapy, aftercare, among others. Read more on the website.
2. Hazelden Betty Ford Foundation
The Hazelden Betty Ford Foundation is an addiction treatment center located on North Dearborn Street in Chicago, Illinois. The drug rehab facility, founded over sixty years ago, has been providing hope and a second chance to families in the Chicago area, as well as in the wider state. The facility offers two focused types of treatment: individual one-on-one therapy and an intensive outpatient therapy option.
Some of the key therapy features of the drug rehab center include a women's treatment center, a men's treatment institute, and an adolescent treatment center. Also, the drug rehab institute offers a sober living home, dual-diagnosis and LGBT-friendly policies. For those seeking an inpatient therapy program in Illinois, the drug rehab center offers private rooms. As the institution is in a residential neighborhood in Illinois, residents undergoing therapy can be assured of peace over the course of their stay. View the link to find this institution located in Chicago.
3. Positive Sobriety Institute
The Positive Sobriety Institute is one of few specialized rehab centers in Illinois and
is located on North Lake Shore Drive, Chicago Illinois. The drug rehab center focuses on professionals working in the healthcare industry as well as those in other industries who may have substance abuse habits. The institute offers expert-driven substance abuse assessment, diagnosis, treatment and recovery aimed at helping those affected get back to their careers and lives.
The drug rehab center is one of the few detox centers in Chicago that offers fit-for-duty assessments, partial inpatient and outpatient treatment, and executive therapy programs. Persons interested in the rehabilitation institute can look forward to getting involved in cognitive behavioral therapy sessions, one-on-one therapy sessions, as well as family group support sessions on the website.
4. Banyan Treatment Center, Chicago
Banyan Treatment Center in Chicago is one of seven facilities the institute operates across the state of Illinois and the country. Cofounded by a former addict and current director Bob Reynolds, the drug rehab center aims to provide a balanced, clean and supportive community that helps individuals turn their lives around. The institute, like others in Illinois like the Gateway Alcohol & Drug Treatment Centers Chicago IL and the Bloomington Treatment Centers of Illinois, accepts insurance covers from a broad spectrum of insurance providers while also offering financing options.
Persons interested in joining the drug rehab institute for therapy can expect four key programs. These programs include partial hospitalization, intensive outpatient (IOP), outpatient and alumni programs. This Illinois rehabilitation center is headed up by eight key staff including an executive director, medical director, clinical director, therapists and a nurse practitioner. Learn more on the treatment opportunities in this rehab here.
5. Rosecrance Griffin Williamson Campus
The Rosecrance Griffin Williamson Campus is one of twenty-seven facilities the organization runs across the states of Illinois and Wisconsin. The drug rehab institute focuses on adolescent substance abuse therapy and hosts individuals aged twelve to eighteen. The center is set on fifty acres of land in Illinois with sixty-seven thousand square feet of facilities that include a seventy-eight-bed rehab center.
The institute also offers an onsite chapel, school, gym, and fitness center as well as other outdoor facilities such as a nature walk and outdoor dining patio. Rosecrance Griffin Williamson Campus is designed to provide a tranquil and controlled environment in Illinois where young individuals can go through a progressive drug rehab process under close supervision. In 2013, the rehabilitation institution opened a horticultural therapy program in Illinois as part of the facility's Experiential Therapies Program. View the website to find out more on this program.

Picking the Right Drug Rehab Center
For families and individuals seeking alcohol and drug treatment in Illinois the options above provide a gateway to what the state has to offer. When picking a drug rehab center in Illinois, however, it is important to understand the financial, social and geographic implications of the facility picked. While in some cases a remote rehabilitation institute in Illinois will do, in others, having a facility close to the city may carry greater benefit. What matters most, however, is to pick a drug rehab center in Illinois that offers the highest chance of rehabilitation and recovery for a loved one.
Picking the right addiction treatment facility is all about finding the best place for you or your loved one to get help. To find out what other treatment facilities are in Illinois and how to pick the best one, call (888)-459-5511 to speak with a knowledgeable representative.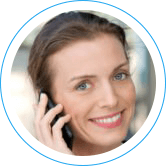 Hope Without Commitment
Find the best treatment options.Call our free and confidential helpline