North Carolina is a state shown to be increasingly struggling with a fast-growing problem of drug abuse; pharmaceutical substance abuse and potentially deadly follow-on issues including illicit drug use, namely heroin.

The growing epidemic has even been documented and featured on CBS North Carolina.
According to the state health department, date from 2010-14 shows heroin overdoses have climbed 'up to 584 percent' (WNCN, 2016). In 2016, special agent Michael Troster with the DEA spoke to CBS North Carolina about heroin use, in particular, calling the dramatic statewide rise a 'deadly crisis.'
Though North Carolina drug and alcohol use statistics among adolescents, young adults and individuals ages 21-64+ meet with national averages (not significantly above or below), illicit drug dependence or abuse has been creeping above national averages. According to the Substance Abuse and Mental Health Services Administration (SAMHSA), the number of persons in behavior care/substance abuse treatment (even for a single day) has climbed from 32,7666 in 2012 to 40,575 in 2013.
This number does not reflect the overwhelming percent of both young people and adults who have not entered any treatment for drug rehabilitation of severe mental illness. Shockingly, of the individuals 12 years or older suffering from alcohol dependence or abuse in North Carolina between 2009–2013, an overwhelming 93.1% did not receive treatment.
Similarly, 91.2% of individuals aged 12 years or older suffering from illicit drug dependence or abuse in North Carolina did not receive enrollment in treatment programs. Lastly, of the population ages 18 or older in North Carolina in need of mental health treatment/counseling for any mental illness, a majority 53.6% have not received treatment.
The number of individuals enrolling in drug treatment programs is almost tied with those enrolling in rehab centers for the treatment of multiple substances (drug and alcohol abuse) centers. "Among individuals in North Carolina enrolled in substance use treatment in a single-day count in 2013, 44.0% were in treatment for drug use only, 14.6% were in treatment for alcohol consumption only, and 41.4% were in treatment for both drug and alcohol use" (SAMHSA, 2013).
Whether the problem lies within inaccessibility of treatment, inability or refusal to go, North Carolina is set apart from other states through a unique and somewhat silent addiction crisis. Enrollment in residential or inpatient treatment programs means finding a quality facility to meet and exceed the needs of addiction sufferers and those with severe mental illnesses.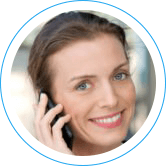 Hope Without Commitment
Find the best treatment options.Call our free and confidential helpline
Residential Drug Rehab Treatment Facilities
One of the highest rated and most successful residential drug rehab centers in North Carolina is the Tri-County Community Health Council, Inc. Located in Dunn, North Carolina, this treatment facility offers services mental health, dental health, behavioral health and individual healthcare services. Location information:
Tri-County Community Health Council, Inc
3331 Easy Street, Dunn, NC 28334
Tri-County Community Health Council, Inc can be found online at http://www.commwellhealth.org/
Also, know as Commwell Health, this center provides special outlets for advocacy, affiliations, and contributions. Commwell Health describes itself as a Patient Centered Medical Home (PCMH). It means that services revolve around the patient's need for a comprehensive, quality care setting.
A primary care provider usually directs a Patient Centered Health system. This primary care provider then assists patients in devising a care team to meet their personal needs. Such care units may include nurses, specialists, medical personnel, health educators and counselors. Each new care member represents a pivotal part of a support network made available to patients.
Commwell Health provides unique access to care in the state of North Carolina through the affordable care act outreach and enrollment programs. This act offers unprecedented access to hospitals, specialists, rehabilitation therapy and medical providers outside of each patient's Commwell Health primary care provider.
Care is also made more available through a 24 hour a day hotline to request appointments, refills of medications and receive care instructions. Additionally, Commwell does not impose any additional charge to existing patients participating in their Patient Centered Health programs.
Inpatient Drug Rehab Treatment Facilities
Some of the highest rated inpatient treatment facilities in North Carolina include:
Recovery Innovations
300 Parkview Drive West, Henderson, NC 27536
Walter B. Jones Alcohol & Drug Abuse Treatment Center does more to reach the community through easy-to-schedule appointments and consultations and a variety of programs to identify and target treatment for specific illnesses or addiction-related problems. Exact treatment divisions include Aging and Adult Services, Children's Services, Crisis Solutions, Disability Services, Low-Income Services, Mental Health and Substance Abuse, Pregnancy Services and more.
Recovery Innovations offer crisis assistance and intervention, general health/medical services, rehab recovery and consulting services. Teamwork at this inpatient facility extends to actively involving the family or loved ones in need of help as a care plan is designed to meet the needs of each patient.
Prevention services are offered I the management of chronic conditions influencing mental well-being or drug use (such as underlying and serious health problems such as diabetes, asthma or chronic pain).
While a growing epidemic of drug use and abuse is rising in North Carolina, centers are working overtime to tackle each obstacle to health and wellness one by one. Proper recognition of additional or underlying conditions is paramount in successful long-term recovery from substance abuse; particularly the use and abuse of narcotics of other pharmaceutics.
As the chain reaction from legal to illegal drugs is plain to see in North Carolina, as well as nationwide, the all-important first step to recognizing substance abuse problems is to pay attention during key/definitive years of development in young people.
At the same time, it is up to the people of North Carolina, citizens, and physicians alike, to intervene at the first signs of a substance abuse issue developing.