People who are just getting into pain medications or do not know much about it are confused when it comes to the relationship between Percocet and Oxycodone. A lot of patients even think that Oxycodone is the same drug as Percocet. This uncertainty could cause medical errors which could be dangerous to a patient. A recent study by the John Hopkins School of Medicine states that more than 250,000 people die every year because of medical errors in the United States. It further went on to state that medical error is the third leading cause of death after heart disease and cancer.
When it comes to prescription opioids, it is important to be clear on medications a patient is taking because the consequences in some cases can be deadly. So, is Percocet the same as oxycodone, what are the differences between Percocet vs. oxycodone, their similarities and which one is better for pain relief?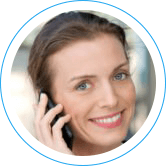 Hope Without Commitment
Find the best treatment options. Call our free and confidential helpline
Treatment Is Fully Covered by Insurance In Most Cases
What Kind of Drugs are They?
Oxycodone is an opioid medication that is available only with a prescription from a Medical doctor. It is used for pain relief, while it has high chances of abuse. This drug, as well as Percocet, can create an euphoric high by making the brain flooded with dopamine. Once it happens, the user's brain may become vulnerable to this drug, that can lead to abuse or dependency. Oxycodone is an opioid substance and an active ingredient in Percocet; it could be gotten with cold water extraction from Percocet.
Percocet is an opioid. A combination drug of oxycodone and acetaminophen as active ingredients. This combination makes it very effective as pain relief comparing  Percocet vs.OxyContin. This is because each active ingredient tends to amplify the effects of each other. It is also an opioid medication which is taken orally. This drug can also create a feeling of euphoric high, but various side effects are a possibility. After an intake, this drug  Percocet stays in the body system for up to three months.

Similarities Between Percocet and Oxycodone
When comparing painkillers, one has to note the similarities between both drugs before distinguishing them. Below, are there are some similarities between them:
Mechanism of Action
It takes almost the same time for Oxycodone and Percocet to work, and they act in almost the same way. They both make neurons inactive during the time phrase. They work mostly by reducing perception and emotional response to pain. They tend to bind opioid receptors in the brain and central nervous system. Oxycodone's (the active ingredient in the two drugs) principal therapeutic action is analgesia.
Side Effects
When it comes to Oxycodone vs. Percocet adverse effects,they are quite similar. Both drugs decrease in efficacy if used over a long period. Common side effects both drugs produce are:
Drowsiness
Dizziness
Constipation
Vomiting
Mood swings
Dry mouth
Nausea
Swelling of the body parts
Both drugs also carry severe side effects like:
Difficulty in respiration
Slow or fast heartbeat
Difficulty breathing
Seizures
Postural hypotension
In rare cases, coma
Sometimes both Oxycodone and Percocet can be taken by breastfeeding mothers, but such decision can be risky to a baby. Apart from the effects of difficulty to breath or feed, nursing mothers can pass down dependency on newbies.
Addiction and Abuse Potential
Both drugs are considered a Schedule II drugs by the DEA. It means they have the potential for addiction and abuse. A research done by the National Survey on Drug Use and Health(NSDUH) in 2014 states that 4.5 million of the adult population tend to abuse prescription painkillers and the numbers are rising every day. Addiction of both Percocet and Oxycodone give way to withdrawal symptoms when tapering off or undergoing drug detoxification. Some withdrawal symptoms of opioid addiction include:
Runny nose 
Restlessness
Watery eyes
Nausea
Aches in the muscles
Panic attack
Anxiety
Fevers etc.
Overdose
There is a strong proneness for overdose in both Oxycodone and Percocet. When using Percocet, it is really hard to know how much Percocet is too much and so is the case with Oxycodone too. Most signs or symptoms of overdose include:
Dizziness
Excessive sleepiness
Narrowing or widening of pupils
Cold or clammy skin
Heavy, slow or stopped breathing
Heavy, slow or stopped heartbeat
Limp or weak muscles
Fainting
Loss of consciousness
Coma
Other symptoms could include blue skin, blue fingernails, and blue lips.
Risk of Opioid Use Disorder
When it comes to Percocet vs. Oxycodone, one of the similarities is the risk to develop Opioid use disorder. An individual who is abusing any of these painkillers, while suffering distress, significant impairment, and dysfunction as a result of this abuse would be identified with Opioid use disorder.  This is one of many types of substance use disorder, and it is considered as a formal mental disorder.
A report by the American psychiatric association lists signs of Opioid use disorder as:
Having cravings to use opioids
Issues controlling the use of opioid substances
Giving up activities as a result of drug use
Failure to responsibilities as a result of the opioid use
Developing tolerance
Withdrawal symptoms
Differences Between Percocet vs. Oxycodone
The differences between Oxycodone and Percocet are listed below:
Active Ingredients
When looking at the differences between these two opioid-based painkillers, it is necessary to look at their active ingredients. Oxycodone is an active ingredient on its own, and it is also present as an active ingredient in Percocet. Percocet medication also contains an active ingredient called acetaminophen or paracetamol.
Strength and Efficacy
Just like the difference between Norco and Percocet in strength, there is also a moderate difference in strength when it comes to Percocet vs. Oxycodone. Although oxycodone is moderately strong, Percocet is said to be stronger having the best pain relieving capabilities among both drugs. This is because of the acetaminophen in it which acts together with the oxycodone to increase the effects of each other and also handle severe fever better than oxycodone. This also makes Percocet stronger than Vicodin and a lot of other painkillers.
Scientific research by the National Center for Biotechnology Information compared the effectiveness and cost-effectiveness of oxycodone and Percocet on patients with osteoarthritis pain of the knee or hip. During this research, it was found out that improvement took place in the 62.2% of patients on Oxycodone medication and 45.9% of patients with Percocet. It went on to state that Oxycodone was more effective and less costly from the societal perspective. From the healthcare perspective, Oxycodone, when compared to Percocet, fell within the acceptable range of cost-effectiveness between 50,000 – 100,000 USD per QALY gained.
Dosage Strength
Existing dosage forms of Percocet and oxycodone are completely different. They both come in various dosage forms from liquid to extended release to oral tablets. Below is a comparison of the oral tablet doses.
Percocet (Acetaminophen/Oxycodone)
Oxycodone
(Mg)
2.5 (2.5mg/325mg)
–
5 (5mg/325mg)
5mg
7.5 (7.5mg/325mg)
–
10 (10mg/325mg)
10mg
10 (10mg/650mg)
–
–
15mg
–
20mg
–
30mg
Dosage Administration
| Percocet | Oxycodone |
| --- | --- |
| 1-2 5mg/325mg tablet every 6 hours | 2.5mg-10mg every 4-6hours |
Dosage Form
| Percocet | Oxycodone |
| --- | --- |
| Comes in liquid, tablet, and capsule | Comes in liquid, tablet (both immediate release and controlled release), and capsule. |
Prices
Oxycodone and Percocet price is another key difference between these drugs. Percocet is branded, and it also contains a combination of Acetaminophen which makes it costlier than Oxycodone. Below is a comparison of the prices the oral tablets of most drugs:
| Percocet  doses | Price per unit | Oxycodone (Mg) | Price per unit |
| --- | --- | --- | --- |
| 2.5mg/325mg | $10.84 | – | |
|  5mg/325mg | $15.14 | 5mg | $0.32-$1.72 |
| 7.5mg/325mg | $16.35 | – | – |
| 10mg/325mg | $21.35 | 10mg | $0.19-$0.41 |
| 10mg/625mg | $21.35 | – | – |
| – | – | 15mg | $0.76-$1.02 |
| – | – | 20mg | $0.26-$0.92 |
| – | – | 30mg | $0.35-$1.41 |
Other Differences
Below are the other notable differences when it comes to Percocet vs. Oxycodone:
Timelapse
| Percocet | Oxycodone |
| --- | --- |
| Percocet starts working from 20-30 mins of intake and lasts for 2-4 hours | Oxycodone starts working from 30-60 mins of intake and lasts for 2-4 hours |
| Percocet | Oxycodone |
| Handles moderate-severe pains, and reduces fever due to the acetaminophen | Relieves moderate-severe pains |
Which Painkiller is Better?
Most health experts tend to recommend Oxycodone for mild or moderate pain and Percocet for severe and chronic pain. This is because pills of Percocet work faster and it is far stronger than just Oxycodone.
When patients are deciding what to use: Percocet or Oxycodone, it is essential to be aware of the risks involved with these drugs. Some patients regularly go out of the prescribed doses, and the results could be deadly. A patient should contact a professional before making use of any of these drugs.
If any patient is fighting any of these drug addiction, it is very crucial to admit one into a professional rehab and recovery center. Staffs are always ready to help handle their condition and ensure a full recovery.
If you or someone you love have any questions on the Percocet or opioid addiction, please call our helpline (888)-459-5511 to assist you. Our support team is available 24/7 to assist you and provide any information you want to know. Please remember, all phone calls are always important, confidential, private and very secure.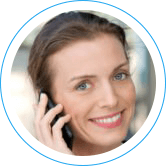 Hope Without Commitment
Find the best treatment options. Call our free and confidential helpline
Treatment Is Fully Covered by Insurance In Most Cases