Involuntary addiction treatment is the commitment of an individual, with a mental health disorder or substance abuse problem, to drug rehab when he is not willing to commit voluntarily. Upon evidence of substance abuse disorder, a court might allow an individual to be committed involuntarily if there is a danger of potential harm to himself or others. Read along further to find out about involuntary commitment laws, how to get someone committed to rehab against their will, and the various treatment modalities.
Involuntary Commitment Laws
For the last 15 years, the rate of drug overdoses and corresponding fatalities has nearly tripled in the US. Whether it is alcohol, substance abuse, or both, its overdose has created problems for lots of individuals, their families, and loved ones. Individuals abusing various substances and alcohol have an impaired state of mind which does not allow them to go through stages of change addictions on their own, make sane choices and decisions.
Involuntary commitment laws allow such individuals to be committed to a drug rehab against their will if there is a risk of potential harm to anyone involved.
The most prominent of such laws is the Bakers Act, also known as the Florida Mental Health Act of 1971. Under Bakers Act law, judges, law enforcement personnel, physicians, or mental health professionals can initiate the involuntary commitment of an individual upon presentation of reliable evidence.
Which States Have Involuntary Commitment Laws For Addiction Treatment?
A total of 38 states of the United States have involuntary commitment laws that allow committing someone to a mental hospital in the case of substance abuse disorders or mental health disorders.
However, according to this study about civil commitment in the United States, in most of the cases, these laws are rarely used by the families, physicians, or judges because of less awareness, less precedence, and other factors. The other states which do not have such involuntary rehab laws primarily consider them to be a violation of the privacy and freedom of individuals with substance use disorders. They are also of the opinion that treatment cannot be as effective when it is forced and that every individual should have the right to voluntarily select rehab or otherwise.
List of States Allowed Involuntary Commitment
The states in the US which have laws through which substance abuse patients can be involuntarily committed are listed below:
Alaska
Arkansas
California
Colorado
Connecticut
Delaware
District of Columbia
Florida
Georgia
Hawaii
Indiana
Iowa
Kansas
Kentucky
Louisiana
Maine
Massachusetts
Michigan
Minnesota
Mississippi
Missouri
Montana
Nebraska
North Carolina
North Dakota
Ohio
Oklahoma
Pennsylvania
Rhode Island
South Carolina
South Dakota
Tennessee
Texas
Vermont
Virginia
Washington
West Virginia
Wisconsin
Five out of these 38 states include substance abuse and alcoholism as a type of mental health disorder whereas the other 33 states have different provisions for patients of substance abuse, alcoholism and mental health disorders.
The Involuntary Commitment Laws In Various States
Specifics of involuntary commitment laws by state in some of them are listed below:
North Carolina
North Carolina Involuntary Commitment Laws allow individuals with mental health disorders to be committed to rehab against their will. According to the Baker Act NC, the involuntary commitment NC procedure involves assessment of each individual's case to decide if they meet the criteria for involuntary commitment. How to have someone committed in NC requires meeting certain criteria which are described below:
For inpatient treatment, there must be evidence that a patient is at a danger of harming himself or others due to the altered state of mind and must satisfy the need for nourishment, medical care, shelter, and safety.
For outpatient treatment, a patient must be capable of living in the community safely under the supervision and be unable to make decisions about voluntary treatment options.
How long involuntary commitment lasts in NC depends on the court ruling where the judge decides the time for which a person may be committed.
Ohio
The Baker Act Ohio establishes some criteria which allow involuntary commitment of substance abusers and mental health patients to rehabilitation. The 72-hour psychiatric hold Ohio is also part of these involuntary laws which allows a person with a mental health illness to be involuntarily admitted to a mental hospital or institution for 72 hours after which they may be committed for long-term rehabilitation.
The criteria for involuntary commitment Ohio for patients of substance abuse is the same for inpatient and outpatient treatment which is as follows:
The patient must be proven to be a danger to oneself or others.
The patient must show the inability to provide for basic physical needs and medical care.
The patient must be in need of rehab treatment and show the ability to benefit from it.
The involuntary psychiatric hold Ohio has similar criteria for commitment.
California
Can one force someone into rehab in California? Yes, the California Involuntary commitment laws allow patients with severe mental illnesses and substance abuse disorders to be forced into substance rehab against their will. The involuntary commitment California works similarly to court-ordered treatment. A judge might order commitment if the individual matches the following criteria:
That an individual is dangerous to himself or others
That their condition is deteriorating and an individual is unable to commit himself voluntarily
That a patient is incapable of providing for basic needs and medical care and that one will benefit from treatment
That there was an act of violence or harm in the 48 hours before the petition was filed.
And lastly, that there were at least two hospitalizations on account of non-compliance in the last one and a half years.
Pennsylvania
How to commit someone in PA is based on the involuntary commitment laws of the state. These laws also include the 302 commitment PA law according to which a person with a severe mental disturbance may be admitted to a health facility or hospital against his will. The 302 laws in PA allow for such kind of commitment to be carried out for a maximum of 120 hours. The criteria for involuntary commitment in Pennsylvania are listed below:
That the person is incapable of taking care of personal needs and nourishment and thus be considered a source of danger to himself or others.
The petition can establish that there is a high probability that serious injury or death may occur if the patient is not treated within 30 days.
Texas
Involuntary commitment in Texas includes laws through which mentally ill individuals and patients of substance abuse may be committed involuntarily if certain criteria are met. This includes the Bakers Act Texas as well. Committing someone to a mental institution in Texas involves court-ordered treatment in light of the criteria which are described below:
Reasonable belief that the person is at a danger of self-harm or harming others.
Inability to make informed decisions about treatment, self-care, nourishment, etc.
Shows signs of abnormal mental, emotional, or physical distress.
And that the patient's condition is continually deteriorating and needs immediate treatment.
Texas involuntary commitment is usually for a maximum of 90 days, including inpatient and outpatient treatment. The commitment laws also include the involuntary psychiatric hold in Texas, where a patient may be held against his will for a maximum of 72 hours if immediate intervention is necessary.
Australian IDAT Experience
Involuntary treatment laws exist not only in the United States. The Involuntary Drug and Alcohol Treatment Program (IDAT) in Australia provides a structured framework through which they can commit someone to a mental hospital or a rehabilitation facility by providing them with short-term care for withdrawal and treatment. The program also offers supportive interventions to individuals who cannot make informed decisions about themselves after substance abuse and thus require involuntary commitment. The IDAT program is based on the Drug and Alcohol Treatment Act 2007 (DAT Act) which "provides for the health and safety of persons with severe substance dependence through involuntary detention, care, treatment, and stabilization."
How To Get Someone Committed?
The involuntary commitment for drug abuse is mainly based on the civil commitment laws by state. Each state has certain criteria which must be met by a patient to commit him to rehab. Substantial evidence must be provided along with the petition.
What Evidence Of Potential Harm Is Necessary To Involuntarily Commit The Addict?
Each state has varying laws or requirements on what they consider to be substantial evidence of potential harm when committing someone against their will. One of the most common evidence is an assessment by a physician, psychiatrist, psychologist, physician assistants, or addiction counselors that the individual needs substance abuse treatment program and is not in a position to decide on voluntary treatment.
Depending on each state's laws, a spouse, friend, guardian, relative, or a medical professional may petition the court for involuntary commitment.
What Is The Commitment Procedure?
How to commit someone to a mental hospital? Based on the criteria for involuntary commitment for substance abuse, the procedure should be done in the following way:
Health workers, and families of the patient consult with a medical practitioner to conduct a comprehensive assessment of the patient.
The medical practitioner then refers the patient to an accredited medical practitioner to further conduct the assessment after which a petition may be filed.
The court will then order the involuntary commitment of the individual based on the assessment. The duration for which the patient is to be committed will also be ordered based on each individual case and requirements.
Treatment Provided To Involuntarily Committed Patients
Based on the guidelines by the National Institute on Drug Abuse, the treatment plan for involuntarily committed patients is tailored and customized for each individual. Since the patients have not voluntarily committed themselves to treatment, special care is taken to ensure that they are kept motivated to continue with their treatment. Comprehensive treatment plans are devised, which include several medications for drug addiction, therapies and treatment modalities to address various issues of substance abuse, mental health disorders, or both.
According to this study about the impediments to the success of involuntary treatment, coercive treatment has many challenges which need to be addressed to ensure successful treatment.
Involuntary Commitment For Minors
Can one commit a child to a mental institution? Yes, in all states of the United States, parents or guardians have the authority to involuntarily commit their child, who is less than 18 years old, to an addiction treatment program or a rehabilitation facility. This commitment does not require any court order.
However, once the child turns 18, they will have the power of deciding whether to continue with the involuntary treatment or not. To further commit them to involuntary treatment, parents would require a court order.
What Happens After Treatment?
After the period of involuntary commitment ends, as ordered by the court, the court can either order additional treatment or else, the individual is free to leave the rehab facility.
However, after a short term commitment at a rehab facility, patients are at a greater risk of relapse and overdose if aftercare support is not provided to them.
After the release from involuntary treatment, patients should be offered regular support in the form of weekly 12-step meetings and group therapy to prevent relapse. However, once the patient is released from involuntary commitment, the problem does not remain under the jurisdiction of civil commitment laws and is then treated as a case of addiction treatment and aftercare.
Is The Current Involuntary Addiction Treatment System Adequate?
Currently, the availability of effective and affordable treatment programs in the United States is quite low. They do not have the capacity or resources to handle the great number of voluntary and involuntary commitment cases each year.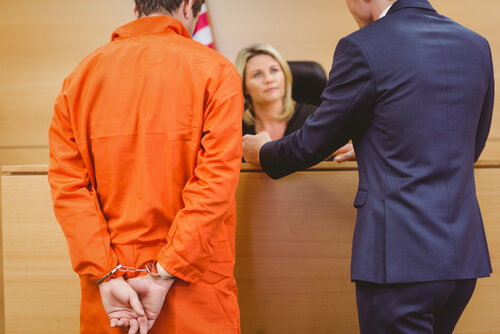 Involuntary commitment treatment requires effective and evidence-based techniques to ensure the success of treatment. In the scenario of fewer treatment resources, court-ordered cases are mostly sent to basic treatment programs which are carried out in prisons. Unless the treatment programs and their infrastructure is expanded, the effectiveness of involuntary commitment for substance abuse cannot be guaranteed. Drug addiction intervention can also be tried as a tool to send a person to rehab without their initial willing.
---
Page Sources
Megan Testa, Sara G., Civil Commitment in the United States, 2010, https://www.ncbi.nlm.nih.gov/pmc/articles/PMC3392176/
Drug and Alcohol Treatment Act 2007, https://legislation.nsw.gov.au/~/view/act/2007/7
Schottenfeld RS, Involuntary Treatment of Substance Abuse Disorders - Impediments to Success, https://www.ncbi.nlm.nih.gov/pubmed/2786639