Addiction counselors are an integral part of one's rehabilitation process. Counselors, in essence, are the people who make the addict's mental, spiritual and physiological well-being better.
They are the professionals who have been trained to encourage and walk along addiction patients through their rehab journey. At the same time, they seek a way out of the addiction problem.
In addition, addiction counselors are medical professionals who lessen the psychological results that addiction may have triggered. They also help patients overcome difficulties during and after the rehab process. Moreover, they try to introduce the patients to several coping methods that could be used in order to avoid relapse. Then, the former addicts can continue to use these after their rehab process.
Types of Addictions and Counselors
As most of you know, there are many types of addictions. Some of the most common addictions people deal with nowadays include:
Food addiction
Sex Addiction
Addiction to drugs/alcohol
Gambling
Tobacco addiction
Shopping addiction
Infliction of pain
Internet and gaming Addiction
If we don't treat them, these harmful habits can turn into on-going destructive habits or unhealthy obsessions. As a result, it can cause serious physical side effects that can result in numerous ailments and even death. Some of the most rampant addictions worldwide are drug and alcohol addiction. Unfortunately, they have been on the rise in the past few years. Addiction counselors of any type first try to identify the cause of the addiction. Then, they try to find various solutions they see fit in order to better the patient's physiological state.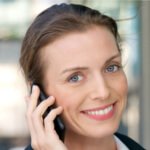 Hope Without Commitment
Find the best treatment options. Call our free and confidential helpline

The Role of an Addiction Counselor
Unlike physicians who are responsible for the physical treatment of patients, addiction counselors focus on the psyche of the patients. One of the most important tasks of a counselor is to understand that no two people are alike. Therefore, he/she will have to cater to the unique mental needs of each individual addiction patients.
Enabling the patient to express himself/herself openly and freely is the number one aim of a good counselor. Additionally, the counselors will help the addicts investigate various aspects of their life. They also make effort to help patients examine certain aspects of their life that they previously were unable to.
Contrary to common belief, addiction counselors are not judgmental. Furthermore, they do not fill the role of an advice giver. The counselors don't expect clients to behave in a particular way, but rather help them become a better version of themselves. They do not view their patients' problems from their own perspective. These mentors also do not become emotionally involved with them. Moreover, they simply spend time helping patients explore their emotional difficulties that may have caused them to embrace addiction. They also help clients see their situation more clearly.
Stages of the Counseling Process:
First Stage: Initial disclosure—Relationship building
Second Stage: In-depth exploration—Problem assessment
Third Stage: Commitment to action—Goal setting
They encourage the patients to attend group meetings, i.e. group counseling or Group Therapy. This is where they share their personal problems in a group setting with the help of a professional addiction counselor. The counselor, in this case, leads the meeting and listens to each individual's problem. Then, they help them relate to one another, as well as provide emotional support.
Another type of counseling is Individual Therapy, i.e. one-on-one sessions. During the session, the patient is alone with a counselor to explore the rough edges of his/her psyche.
Family Therapy (counseling) is another effective method of counseling. This is where the addict's loved ones are present for the session, again, with the help of the counselor.
The counselors designed the Recovery-Oriented Challenge Therapy to help counselors engage with their clients. They do it through physical activities, which tries to identify various strengths and skills. These mentors also try to build social support and address basic recovery issues.
Expressive Therapies in Recovery — During this type of therapy counselors help provide clients opportunities to express their creativity. This usually involves music, literature, and art.
There are many types of addictions out there, and different counselors have been trained to treat different addiction problems. One thing all addiction counselors have in common, though, is their duty to help patients identify their problem. At the same time, they will walk beside them as they walk through the rehab process. They are the professionals who provide psychological treatment to those in need of it. Ultimately, it's their jobs to help individuals get back on the right track.
They are the professionals who provide:
Empathy—understanding the client's issues
Warmth—non-judgmental approach
Genuineness (congruence)—honest, humble approach