Over a decade later of the establishment of Alcoholics Anonymous in 1935, Al-Anon/Alateen was co-founded by Lois W. and Anne B. in 1951. Unlike Alcoholics Anonymous (AA) that provides help for alcohol abusers, Al-Anon is a worldwide fellowship program with the purpose to help those whose lives have been affected by alcoholism within their family or milieu.
Alateen Members and Alateen's Main Focus
All Alateen members have one thing in common—an alcoholic in their family or milieu. Having to deal with such a weight brings forth a plethora of burdensome problems on a physical and, more importantly, on an emotional level. Some of the most common issues that Alateen helps its members recognize and overcome are:
Having to take care of the alcoholic
Inability to differentiate between love, pity, and loyalty to abusers
Fighting low self-esteem
Controlling another person's drinking behavior
Blaming themselves for the abuser's behavior
Furthermore, Alateen strives towards encouraging all its members to detach themselves emotionally from the abuser's problems and allow themselves to see the person behind the addiction, which in turn will help them love the person.
During their meetings, Alateen members do not offer professional advice to each other. The gatherers instead listen to their fellows' story and offer encouragement through their own experience. This way, members can relate to each other and walk through their shared hardship together. It is easy to conclude that this type of support system makes it substantially easier to bear the burdens of life with an alcoholic.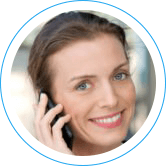 Hope Without Commitment
Find the best treatment options.Call our free and confidential helpline
Treatment Is Fully Covered by Insurance In Most Cases
What to Expect at Your First Alateen Meeting
Many first comers may feel uncomfortable, shy and confused at their first Alateen meeting, but rest assured, there is nothing to worry about.
All Alateen members are equal—no one's story or presence is more important that the other's.
If you don't feel like sharing your story, you are not required to speak. However, if you have a few questions on your mind that you would like to ask, feel free to do so.
Even though Alateen meetings might be held at a religious center, it is not a religious gathering.
Confidentiality is paramount—members of the group will respect your anonymity and will not share your struggle with outsiders.
The first meeting usually commences with the explanation of the 12 steps. The 12-step guide serves as a helpful tool to overcome the effects of someone's drinking problem.
Another important fact to mention is that Alateen is free of charge. No one is required to pay a fee; however, voluntary donations are welcome.
How to Become an Alateen Member
To become an Alateen member, all you have to do is find an Alateen group in your vicinity. The official website is al-anon.alateen.org, where anyone can find a support group. In case you already know someone who is an Alateen member, asking them for more information is a great way to get plugged in.
Alcoholism is a family problem, i.e. it takes only one alcoholic in the family to change the atmosphere from happy to gloomy, and create a drastic shift in the entire family's future.  Whether it's a mother or a father, or both, someone ends up getting hurt. Unfortunately, more often than not it is the helpless children who have to suffer the consequences of their parents' bad decisions. Besides the lack of physical care, minors also undergo a great amount of emotional neglect—that's where Alateen comes in. Alateen has served as a great support system for decades, providing fellowship and community to everyone affected by someone else's alcohol problem.