Al-Anon is a nonprofit organization that provides help and support for those affected by someone else's drinking problem. Today, there are approximately 25,400 groups in more than 130 countries. Some of these groups even conduct their meetings online.
Another version of Al-Anon is Alateen. Alateen provides support for teenagers who are affected by a family member's drinking problem.
History
Al-Anon support group was founded in 1951 by Anne B., and Lois W.—the wife of one of the AA's co-founders Bill W. Bill was the one who suggested they found an organization which could provide support and help to those affected by the alcoholism of a loved one.
What is the purpose of Al-Anon?
The main purpose of Al-Anon is to provide support for those who live with an alcoholic. Sadly, alcohol can destroy relationships and careers, but the biggest issue is that drinking affects not only the alcoholic but their whole family as well.
These families find themselves under a lot of stress and have to deal with many problems, usually stemming from their beloved one's alcohol addiction. By attending Al-Anon meetings, friends and relatives of an alcoholic can learn how to help their loved one reach sobriety and stay on the right track. Additionally, the main purpose of this support group is not to make someone stop drinking, but to find a way to handle drinking-related issues.
In some cases, people are afraid to go to an Al-Anon meeting because they don't know what to expect— they are ashamed and scared to try new solutions to their problem.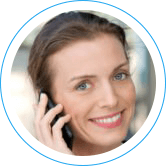 Hope Without Commitment
Find the best treatment options.Call our free and confidential helpline
Treatment Is Fully Covered by Insurance In Most Cases
Meetings
At Al-Anon meetings, people are encouraged to ask questions and share their personal experiences. If new members don't feel comfortable sharing their stories, they can say "pass" and just listen to others. There are no differences between newbies and old members—everyone is equal.
This is a very important aspect of the organization, especially for the new members, because it helps them understand the rehabilitation process that their loved ones are going through.
There is no strict hierarchy at an Al-Anon meeting, and every group has the autonomy to conduct the meeting as they wish. However, there are two basic rules that every member should obey:
Don't interrupt when someone is sharing.
Don't try to make someone adopt your ways of thinking.
Is Al-Anon right for you?
Al-Anon may be right for you if:
You have a family member or a friend who is struggling with alcohol addiction
You are affected by a loved one's drinking
You are ashamed by a loved one's alcoholism
You are scared for your safety
You are hiding a loved one's alcohol
You find secret stashes of alcohol
You feel helpless over the addiction
You think alcohol is the family's biggest problem
You avoid situations that trigger drinking
You feel like you don't have anyone to talk to
You resent your loved one for drinking
Your family has financial issues due to drinking
Benefits
It is of the essence for a family member to recognize the signs of family pathology, as alcoholism is not a one-person disease—it affects the entire family. By attending Al-Anon meetings, a person may come to realize that it is time to stop blaming themselves, and find the strength to forgive their loved one. Needless to say, if the alcoholic is attending AA meetings and his or her family members are attending Al-Anon meetings, there is a greater possibility for long-term abstinence.
Conclusion
Alcohol abuse is not merely a personal a health issue, but a great social problem as well. Attending Al-Anon meetings can be very helpful when it comes to finding new coping mechanisms, and discovering new ways to deal with the everyday struggles of living with an alcoholic family member.